The Havilah Herald
Official Publication of the Havilah Centennial Group, Inc.
aka The Havilah Historical Society and Museum
Havilah California – June 2021
A recognized 501 C 3 non-profit Historical Organization (all donations are tax-deductible)
Dedicated to the preservation of the history of Havilah,
The first County Seat of Kern County, CA
Our Purpose:
The purpose of this corporation is EDUCATIONAL. The organization has been formed and is maintained to research, document, preserve, and share the historic legacy of the town of Havilah, California, and of Kern County, California. Included in this purpose is the objective to provide for the advancement of education about the history of Havilah and early Kern County to the local community at large and to any and all visitors to the community.
* * * * *
THE PREZ SEZ
FOR JUNE 2021
Greetings to all — How quickly the time passes. It's June already! The month of June has a special significance to me:
Mom and Dad, both deceased, were born in June,
I got out of the Army in June of 1966,
The "Duke" (cowboy movie star, John Wayne) died on June 11, 1979.
Why John Wayne? Some of you already know that I knew John Wayne. I went into a little bar on Catalina Island in 1968 and found the Duke playing pool in the back room with the older brother, "Wally", from the "Leave it to Beaver" TV series, Tony Dow. When I put my quarters up on the table to challenge, the Duke told me to "Take your money off the table son." "Why?" I asked, "Private game?" "Nope," he said, "The owner takes the coin slot out when I come in, and we just have to reach in and trip the mechanism to release the balls for the next game." I played pool with them all afternoon and never bought a beer, nor paid for a game."
In 1975, while going to college full time during the day, I worked in the Security Dept. at Hoag Hospital in Costa Mesa at night. The Duke would radio in from his boat, or call from his home on Balboa Island, then would drive to the Emergency Room in his Country Squire station wagon, and act like nobody would recognize him when he showed up in blue jeans, calico shirt, sun glasses, tennis shoes, and a baseball cap. While at the hospital, he would have the whole top floor reserved. He had his own kitchen and his own chef. Then, even though they were separated since 1973, his wife, Pilar, would come and stay with him. I had a concealed weapons permit, so while he was there, either myself, or a retired Sgt. from the Huntington Beach Police Dept. would be stationed just outside his door to keep employees and other looky-loos away from bothering him for autographs, etc. We really ate well, that Sgt. and I. Pilar would stick her head out of the door and ask," Have you eaten yet? We've got plenty left." There was steak, lobster, strawberry shortcake, etc.
And yes, the Duke was the same person you see on TV or in the movies – a really nice guy. Did you know he was bald-as-a-pea? He was. He only had a little hair around his ears, and wore a toupee most of the time, but he walked around bald in his hospital room. He said he was giving a talk at a local college, when some kid asked him, "Is that your real hair?" To which he replied, "Yes, it is my real hair, I paid for it!" He told me that there is a fight scene in North to Alaska where he gets punched in the chin and his toupee pops up. The director wanted to take it out, "but I told him to leave it in." When I was stationed outside his room in 1975, he had stopped smoking cigarettes, but had switched to "the best Cuban cigars you can buy." He'd sneak out on the balcony and smoke one every few hours. I'd have to let him know if anyone was coming.
It was really sad when he died. Most people don't know this, but he smoked 6 packs of cigarettes a day until he had his entire left lung removed in 1964 from cancer. His check-ups were cancer-free until he got sick at Christmas in 1978, and then in January 1979 the Dr's found his stomach cancer had returned, and by June 11, 1979, he was gone.
The family didn't mark his grave until 20 years later. It is said they didn't want what happened to Charlie Chaplin's grave happening to him. Charlie Chaplin's body was dug up shortly after his burial, and his wife received a call asking for $660,000 before his body would be returned. The grave robbers settled for $250,000, but were arrested when over 100 policemen were in the area during the money exchange. Anyway, the new headstone for the Duke, at the Pacific View Memorial Park in Corona Del Mar, has a statement on it from an interview he gave to Playboy Magazine a few years before his death: "Tomorrow is the most important thing in life. Comes into us at midnight very clean. It's perfect when it arrives and puts itself in our hands. It hopes we've learnt something from yesterday". That's nice, but the Duke just wanted three words on his tombstone, "Feo, Fuerte, y Formal" (Ugly, Strong, and Dignified!) Another thing most folks don't know, his real name was Marion Robert Morrison, and then was changed to Marion Mitchell Morrison, but he used the name Marion Michael Morrison, or just plain JW or Duke — "cuz, I like them better".
Sleep well JW! (Oh yeah, how did he get the nickname "Duke"? That was the family dog's name, and Duke, the Airedale, went with him each day when he started out in the movies).
See, there's a little history you might not have heard before.
—- Prez Al
********************************************************************
Former Havilah Historical Society member, Skip May, used to write articles about Havilah that were published monthly in The Fence Post. In July 2013 the following article (featured on the next page) was published about a relay panel that is on display in our Courthouse Museum.
This article was in response to the previous month's article "What is it?" – featuring that heretofore unlabeled odd looking wooden box that nobody seemed to know much about. The next time you visit our museum come take a look.
(Sorry everyone — no matter what I did, nothing will transfer Skip May's "Interesting Finds" article from the July 2013 Fence Post Country Reader. I've scanned it into a graphics program, I've scanned it into "Word", but this software will not allow it to be transferred into this Newsletter. I'm sure you have seen the item, it is the big electrical box, sitting on the table just to the right of the side exit door from the Court House. The original copy that was e-mailed to me, is at best "very poor" and extremely difficult to read, so I scanned it into word, then enlarged it so it is somewhat better to try to make out —- So here is the wording, as I can make it out. Once again, sorry I couldn't get the really hard to read and blurry document to "insert" here. —- Prez Al )
INTERESTING FINDS
By Skip May
Relay
Our interesting find for this month rests in
the Court House Museum in Havilah
Al Gonzales at The Emporium Western Store
in Bakersfield wrote in to
say, "I recognize the electric panel that Dr.
Frankenstein used in the creation of his monster,
"It's Alive! It's Alive!"
Our research revealed that this interesting
item sure gives every appearance of being a type
of relay panel. A relay is a simple combination
of an electro and mechanical switch made up
of an electromagnet and a set of contacts, Relays
are found hidden in all sorts of devices.
Mr. Gonzales continued ….. "I saw a panel
like this in 1954 at the Hoover Dam. The
electricity created by the turbines of the dam was
stored and sent out to different locations. There
might be a (similar) panel in the power plant on
the Kern River."
* * * * * *
"He Couldn't Hit the Broadside of a Barn,
Even if He Was Locked Inside with all the Windows Closed!"
(From Book # 3, "Lore of the California Vaqueros" by Arnold R. Rojas)
One of our favorite writers was Arnold R. Rojas, whose great grandparents came to California from Mexico in the early 1820's. Arnold wanted to become a Vaquero. He learned much from the older Vaqueros he rode and worked with, and luckily for us, decided to put their stories into writing. He eventually authored five books on the subject. He spent 45 years in the saddle, and working with horses. You can't buy a first edition of any of his hardbound books for less than $300, and that one will probably be a discarded library book. Most go for $500 or more. This is one of Jayne and my favorite stories:
"During his boyhood, Leonardo Chavarria lived and grew up on the Mojave Desert near what is now Lake Elizabeth. When Chavarria was old enough to go to work, his first job was on the Tejon Ranch. As a youngster, he was started at $15 per month for the first year with an increase of $5 per year until he was making $30 a month, which was top wages in those days. He was ordered to report to a mesa just southwest of Lebec for work, but he was in need of clothing before he could report, so he borrowed $6 from the majordomo, J.J. Lopez (J.J.). As he recalled, he paid 30 cents for a pair of trousers, 25 cents for each shirt, and his entire outfit for the year, including a pair of boots, was just under the $6.00.
The kid was worthless. He couldn't have driven a cow down a lane unless the animal wanted to go that way. The boss, J.J., had hired him not for the work he could get out of him, but from feeling pity for him. His father, now deceased, was a very well-respected Vaquero who helped build the California Missions, Francisco "Chico" Lopez (and also a relative of J.J.'s). The boy just was not cut out to be a cowboy and blundered in everything he attempted. If he was sent out alone, he got lost, or, he would get off his horse without holding onto the reins, and would end up having to walk back to the ranch or camp. To make matters worse, he strapped on a gun, and while out, supposed to be working, would practice shooting at what he called "targets". This was to the great annoyance to the other men in the crew who were afraid he would shoot one of them because, "he couldn't hit the broadside of a barn, even if inside with all the windows closed." The other men let him alone – that is to say, they rebuked him because he was shirking his duties, letting them do his share of the work and causing them trouble —- so they ignored him altogether.
One day the bosses' horse (J'J's horse) fell with him, and when the horse got up, J.J.'s foot was caught in the stirrup. The horse was getting set to run, but before that could happen, Leonardo Chavarria drew his gun and shot the horse in the head, killing it immediately. From that time forward, for as long as the boy worked on the Tejon Ranch, every few days J.J. would ask him if he had plenty of shells for his gun, and if not, he would buy them for him. He never wanted the boy to ever run out of ammunition."
* * * * * * * *
2021 Year Officers:
President – Al Price
Vice President – Larry Grafius
Secretary – Roy Fluhart
Treasurer – Jayne Hotchkiss-Price
Directors: Lana Grafius
Wes Kutzner
Immediate Past President &
Newsletter Editor – Janet Kutzner
Website: www.havilahmuseum.org
Annual membership is $25.00 per individual or family when monthly newsletter is emailed. If newsletter is snail-mailed the membership fee is $35.00 TO OFFSET THE ADDITIONAL COSTS OF MAILING LABELS, STAMPS, PAPER, ENVELOPES, AND PRINTER INK (NOT TO COUNT ALL THE ADDITIONAL TIME INVOLVED, THEN THE MAILING!) The membership year is normally from January 1 to December 31. The Courthouse Museum and Schoolhouse are usually open from April 1 through Sep. 30 on weekends from 11 am until 3 pm, and by appointment. We are located at 6789 Caliente-Bodfish Road, Havilah, CA 93518. Admission to the museum is FREE, but donations are cheerfully accepted (and 100% tax-deductible!). The monthly general meeting is normally at 3 pm the second Saturday of each month at the Havilah Schoolhouse, but may be altered due to the Covid-19 pandemic and shutdown.
It's that time of year again when we're reminded that not only is it the continuing efforts of our officers and friends of the Havilah Historical Society that keep us going….but financially, too! Won't you please open your wallets or dust off the ole' checkbook and help us out! Our piddlin' $25.00 annual fee is still the same (if you receive your newsletter by email); however, due to the high cost of postage and ink, we ask that you donate $35.00 if you rely on snail-mail. Below is an application form for your convenience.
*************************************************************************************************
SO, YA' WANNA BE A MEMBER, HUH? GREAT !
Membership Application to the Havilah Historical Society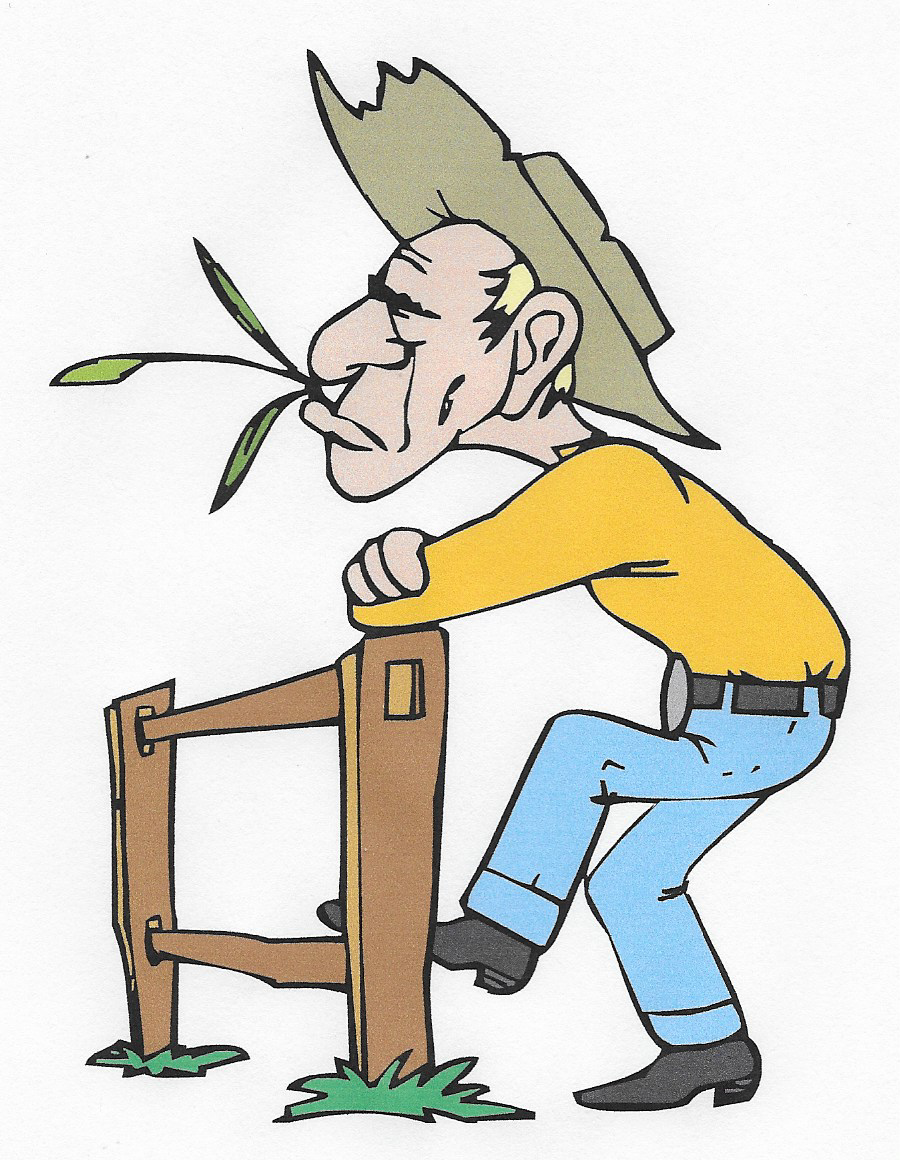 (Choose membership type, print a copy, enclose your gold dust, and send it to the address below, under Membership Renewal)
Annual membership, and newsletter by

e-mail

$25/yr (Jan – Dec), or
Annual membership, and newsletter by

snail-mail

$35/yr (ink, paper, envelope, stamps & time)
(Membership subject to approval by the Board of Directors of the Havilah Historical Society a.k.a. The Havilah Centennial Group, Inc., and consists of an INDIVIDUAL ADULT OR TWO ADULT FAMILY MEMBERS, LIVING AT THE SAME ADDRESS. (The only one we Grandfather is our Grandfather!)
Date submitted ______________
Name(s) ___________________________________________________________________________
E-mail address: ___________________________________________________________________
Regular mail address: ____________________________________________________________ Amount Enclosed _____________________________________
We are an authorized 501 C 3, non-taxable, non-profit, recognized under both State and Federal regulations. ALL DONATIONS ARE TAX DEDUCTIBLE!
YOU DO NOT HAVE TO LIVE IN KERN COUNTY TO BECOME A MEMBER
(just be able to walk over hot coals, barefooted, while singing the Star Spangled Banner, in Gaelic !)
Membership Renewal:
Havilah Centennial Group, Inc.
Havilah Historical Society & Museum
6789 Caliente-Bodfish Road, Havilah, CA 93518 – 0003
www.havilahmuseum.org Fiscal Year from Jan. 1 to Dec. 31
$25 Annual Dues for an Individual or a Family Membership (a family is 2 adults for voting purposes), will entitle members to receive notices via monthly newsletter, The Havilah Herald, of meetings, functions, and events. $35 Annually if you require the monthly newsletter by "snail-mail".
Name________________________________________________________________________
Mailing Address_______________________________________________________________
Phone________________________________email___________________________________
Deliver newsletter (check one) by email______ or by snail-mail______ (Membership $25.00 plus $10.00 for snail-mail newsletters and bulletins. Postage, envelopes, paper, etc., AIN'T FREE. Total snail-mail membership $35.00 / yr.)
Date Renewal Submitted___________________________________
~~~~~~~~~~~~~~~~~~~~~~~~~~~~~~~~~~~~~~~~~~~~~~~~~~~~~~~~~~~~~~~~~~~~~~~
* * * * *
Membership year is from January 1 to December 31.
The Courthouse Museum and Schoolhouse are open from April 1 through Sep. 30 on weekends from 11 am until 3 pm, and by appointment. They are located at 6789 Caliente-Bodfish Road, Havilah, CA 93518. TEMPORARILY CLOSED DUE TO COVID-19 RESTRICTIONS! — BUT WE STILL TAKE TAX-DEDUCTIBLE DONATIONS !
Admission to the museum is FREE, but donations are cheerfully accepted, (and 100% tax-deductible!).
The monthly regular meetings are at 3 pm the second Saturday of each month at the Havilah Schoolhouse.
Our MAILING ADDRESS is:
HAVILAH HISTORICAL SOCIETY & MUSEUM
P.O. Box 3
Caliente, CA 93518 – 0003