THE Havilah Herald Newsletter —- June 2018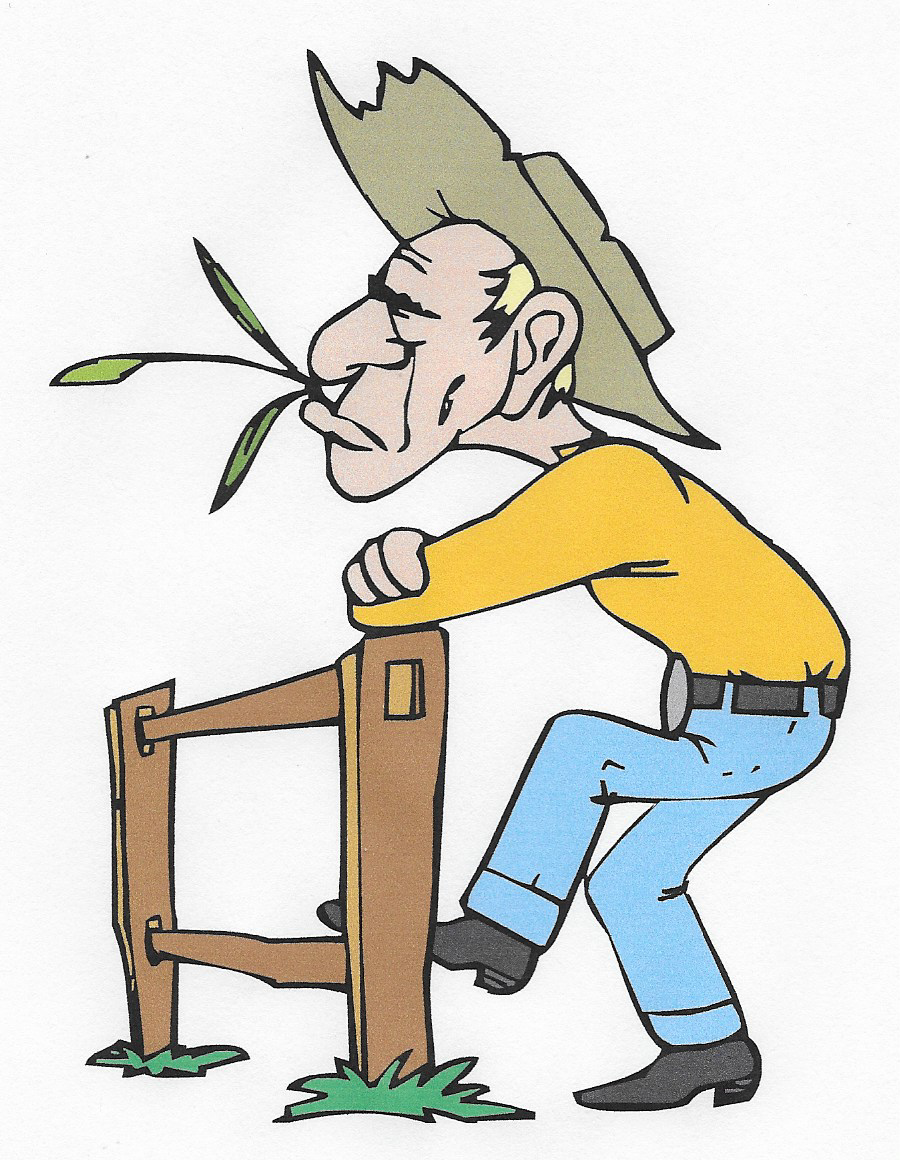 Official Publication of the Havilah Centennial Group, Inc.
aka The Havilah Historical Society and Museum
Havilah California – June 2018
A recognized 501 C 3 Historical Organization (all donations are 100% tax-deductible)
Dedicated to the preservation of the history of Havilah,
The first County Seat of Kern County, CA
Our Purpose:
The purpose of this corporation is educational. The organization has been formed and is maintained to research, document, preserve, and share the historic legacy of the town of Havilah, California, and of Kern County, California. Included in this purpose is the objective to provide for the advancement of education about the history of Havilah and early Kern County to the local community at large and to any and all visitors to the community.
Alas! History Day in Havilah, scheduled for May 12, was not to be! We deeply apologize for the inconvenience caused by the cancellation of the day to those who arrived and found the event cancelled. Unfortunately the Glennville 4-H organization who was putting this event on had to cancel at the last moment due to problems with enlisting enough participants. This will be thoroughly discussed at our July meeting. Meanwhile, don't forget our regularly scheduled meeting on Saturday June 9 at 3 pm at the Havilah schoolhouse.
The Prez Sez
I really apologize for not being around for a while, but when you are President of one organization, VicePresident of another, and member in 3 others, I get spread pretty thin at times. Hey, elections are coming up, and I sure wouldn't mind it if someone else wanted to toss their hat into the ring here in Havilah. I also want to thank Larry, our Vice-President, for taking over and filling in while I'm gone. This month should be the last time I will be away for a while.
What a huge disappointment when the Glennville 4-H called and cancelled for "History Day in Havilah". It wouldn't have been so bad if they had given us notice that they weren't going to be able to fulfill their responsibilities, but notices had already gone out, and we were just about to have an announcement over the local radio station — then all of a sudden we get a call saying, "Sorry, but we just have too many 4-H events going on at the same time, and we won't have enough participants to do the "History Day Project". Well, we can understand, but it's not the Glennville 4-H that gets the black eye for not holding the event — it's us!
I want to suggest that we bring this up at the July meeting. My own personal opinion, yeah, this is supposed to be a FUNDRAISER for Havilah, but in the recent past we've only made $40 dollars or so after all the bills were paid. SO WHAT! It's my own opinion that this is more than a fundraiser. It gets our name out in the community, and it is an opportunity for us to EDUCATE THE PUBLIC ABOUT HAVILAH. And guess what —- that's why we have a non-taxable status (they call it 501 C 3), and we are organized to educate the visitors and the public about the rich history of Havilah. SO LET'S DO IT! I don't care if we break even, it is a great opportunity to meet and greet the public, maybe sell a T-shirt or two, but I think we are dropping the ball by not getting behind this event. Maybe we should think about how often we want to do it, annually? Every five years? Come to the July meeting and voice your opinion! Please do! But remember, we don't just need ideas on what you think should be done — we need YOUR HELP! Don't just tell us what you want US to do, tell us what you will do to help out!
OK, I'm off my soap-box, but PLEASE help!
Thank you, Lana Grafius, for maintaining the volunteer calendar, and for all the "extra" things you and VP Larry do around the museums. (Hint, hint — we need to fill some of the volunteering dates – see Lana). I went by the other day and Larry had just used bleach and cleaned up the outhouse for us. Thanks you two! And thank you Janet Kutzner for the fantastic job you do each month with our newsletter.
Thank you everyone! — Al
* * * * * *
Memorial Day was recently observed. Coming up on June 14 our Nation will revere its glorious flag. As we salute this symbol of our freedom and perhaps sing the National Anthem, you might also appreciate the following story behind the writing of another famous patriotic song, The Battle Hymn of the Republic:
Julia Ward Howe, the author, in the late fall of 1861, made her first visit to Washington in company with her pastor, James Freeman Clarke, Governor Andrew of Massachusetts, and her husband, Dr. Howe, who, already past the age of military service, rendered valuable aid as an officer of the Sanitary Commission. Of her visit she writes in her "Reminiscences": "On the return from the review of troops near the city, to beguile the rather tedious drive, we sang from time to time snatches of the army songs popular at that time, concluding, I think, with 'John Brown's Body.' The soldiers….answered back, 'Good for you!' Mr. Clarke said, 'Mrs. Howe, why do you not write some good words for that stirring tune?' I replied that I had often wished to do this, but had not as yet found in my mind any leading toward it.
I went to bed that night as usual, and slept, according to my wont, quite soundly. I awoke in the gray of the morning twilight; and as I lay waiting for the dawn, the long lines of the desired poem began to twine themselves in my mind. Having thought out all the stanzas, I said to myself, 'I must get up and write those verses down lest I fall asleep and forget them.' So, with a sudden effort, I sprang out of bed, and found in the dimness an old stump of a pen which I remembered to have used the day before. I scrawled the verses almost without looking at the paper. I had learned to do this when, on previous occasions, attacks of versification had visited me in the night, and I feared to have recourse to a light lest I should wake the baby, who slept near me. I was always obliged to decipher my scrawl before another night should intervene, as it was only legible while the matter was fresh in my mind. At this time, having completed my writing, I returned to bed and fell asleep, saying to myself, 'I like this better than most things that I have written.' "
In 1861 the Fifth Vermont lay near Camp Griffin. It was on the outskirts of the encampments in Virginia, near Washington, and consequently subject to attacks by the Confederates. Its career throughout the war is proof that the spirit of the "Battle Hymn" animated these boys in blue. From The Photographic History of the Civil War, Volume 5, The Armies and Leaders Poetry and Eloquence
* * * *
The following story about two big prevaricators was from Ardis Walker's The Rough and The Righteous, and was by submitted by Prez Al:
George Washington King was the owner of a general store down in Old Isabella, and an ex-Confederate soldier.
"Truthful" Brown was the Postmaster in Bodfish, and an ex-Union soldier.
Being generally known as good natured liars, it became custom for residents to carry tales from one liar to the other as a means of prodding them on to greater creative heights.
On one occasion, George regaled the boys with his dreamed up adventures as a Confederate soldier. He concluded this stirring narration with the details of his capture by the Union Army. Then he sang the praises of a kindly captain who had commanded the Union forces saying, "He treated me in every respect as an equal, and granted me all the courtesies of the camp."
When this latest saga from the lips of George Washington King was repeated to him, "Truthful" Brown peered calmly from behind the cramped postal office quarters, and through the wicket casually remarked, "This is the one and only time old George has spoken the honest to God truth. And I ought to know, I was the officer who captured him! " * * * * *
The following Letter to the Editor, Fence Post County Reader, in May 1998 was written by August Suburu, Bakersfield:
….I was reading the article "Mojave Desert Boom Robber's Roost" and came across the name Abalino Martinez. I will go back to the early summer of 1925. There was a big fire that burned everything south of the Caliente Creek from Stud Horse Canyon to Stevens Creek to the top of the mountain. It lasted at least two weeks. We gathered the cattle and my mother sold most of them.
Russell Hill was the superintendent of the Tehachapi Cattle Co. He told my mother, "I have a job for you cooking at the Taylor Ranch and I will give August a job punching cows in the summer and on the weekends."
The Taylor Ranch was at the intersection of the old highway and Old Town Road, go northeast about 1/16 of a mile. The old Cuddeback house is still there. The company had leased the ranch from John Cuddeback which was about 40,000 acres. We got at the ranch and there was an old broken down man that lived in the bunk house and ate at the coach house. His name was Abalino Martinez. My mother could talk fluent Spanish and Abalino would tell her stories of his days as a desperado.
The company had an old roan horse. As horses go, he was about as old as Abalino. When the weather was good on a Sunday Abalino would put on his boots, spurs, cuffs, bandana around his neck, strap on his old six shooter, and ride the old roan horse into Tehachapi, up and down the streets, but he would never get off.
One evening one of the teamsters heard a loud racket at the pig pen. He went to see what it was. The pigs had got Abalino down and he could not get up.
If my memory is correct, Abalino died in the bunk house at the old Taylor Ranch.
(Note Added by Pres. Al —- Avelino Martinez was his name, but the "V" in Spanish is pronounced like a "B". Avelino died at the age of 112 years old, and was still working as a cook at the Cummins ranch in Tehachapi when he died. He is buried at the Westside Cemetery in Tehachapi, and is the only person in that cemetery buried North to South. All others are the traditional East to West.) * * * * * SOME HUMOR:
Take it From a Worm
Dirt was flying everywhere as the red-faced golfer took swings at the ball.
Golfer: (chuckling) "I'll bet the worms think it's an earthquake!"
Caddie: "It's OK. They're safe. They're hiding under the ball.
" * * *
Best Exercise
Patron: "What's the best exercise for losing weight?"
Gym's Trainer: "Rotating your head from left to right and back a couple of times when the host asks, "Seconds? " * * *
She Wins
Friend 1: "How'd you make out in that fight with your wife the other night?"
Friend 2: "Aw she came crawling to me on her knees!"
Friend 1: "Is that right? What'd she say?"
Friend 2: "Get out from under that bed, you coward!" * * * * *
With summer now upon us, how about fixin' a delicious New Orleans Style summer salad. Your editor tried it and now enthusiastically passes it on!:
SHRIMP STUFFED AVOCADO
2 cups peeled boiled shrimp, ½ cup diced celery, 1 Tbsp chopped green onion,
1 Tbsp sweet pickle relish, 10 stuffed green olives, sliced, 3 chopped hard-cooked eggs, 2 Tbsp lemon juice, ½ cup mayonnaise, salt & pepper to taste, paprika.
Toss gently. Chill mixture thoroughly. Mound shrimp salad into 2 ripe avocados, halved. Place them on lettuce leaves and arrange cherry tomatoes, lemon wedges, and celery sticks around the avocados. Serves 6.
* * * *
* * * * * *
Annual membership is $25.00 per individual or family. Membership year is from January 1 to December 31. The Courthouse Museum and Schoolhouse are open from April 1 through Sep. 30 on weekends from 11 am until 3 pm, and by appointment. They are located at 6789 Caliente-Bodfish Road, Havilah, CA 93518. Admission to the museum is FREE, but donations are cheerfully accepted, (and 100% tax-deductible!).
The monthly general meeting is at 3 pm the second Saturday of each month at the Havilah Schoolhouse.
* * * * *
LIKE IT ? HATE IT? LET US KNOW – WE CAN'T FIX IT IF WE DON'T KNOW IT'S BROKE!
HAVILAH HISTORICAL SOCIETY OFFICERS & DIRECTORS:
President: Al Price 661/867-2414 email havilahmuseum.org
Vice President Larry Grafius 661/867-2579
Secretary Janet Kutzner 760/379-2636 email kutzner@mindspring.com
Treasurer Jayne Hotchkiss Price 661/867-2414 email havilahmuseum.org
Directors Lana Grafius 661/867-2579
Mark Mutz 661/867-2808 email mark@fencepostpaper.com
Immediate Past President/Editor Janet Kutzner 760/379-2636 email kutzner@mindspring.com
Annual membership is $25.00 per individual or family. Membership year is from January 1 to December 31.
The Courthouse Museum and Schoolhouse are open from April 1 through Sep. 30 on weekends from 11 am
until 3 pm, and by appointment. They are located at 6789 Caliente-Bodfish Road, Havilah, CA 93518.
Admission to the museum is FREE, but donations are cheerfully accepted, (and 100% tax-deductible!).
The monthly general meeting is at 3 pm the second Saturday of each month at the Havilah Schoolhouse.
HAVILAH HISTORICAL SOCIETY & MUSEUM
6789 Caliente-Bodfish Road
Havilah, CA 93518