The Havilah Herald
Official Publication of the Havilah Centennial Group, Inc.
aka The Havilah Historical Society and Museum
Havilah California – NOVEMBER 2021
A recognized 501 C 3 non-profit Historical Organization (all donations are tax-deductible)
Dedicated to the preservation of the history of Havilah,
The first County Seat of Kern County, CA
Our Purpose:
The purpose of this corporation is EDUCATIONAL. The organization has been formed and is maintained to research, document, preserve, and share the historic legacy of the town of Havilah, California, and of Kern County, California. Included in this purpose is the objective to provide for the advancement of education about the history of Havilah and early Kern County to the local community at large and to any and all visitors to the community.
* * * * *
THE PREZ SEZ
for NOVEMBER 2021
Hello Everyone,
I hope that we get a lot of you to show up at the monthly meeting in November (3 pm at the Havilah Schoolhouse, Saturday, Nov. 13th). We will hold the second round of nominations of officers for next year, and there has been a request by a member to change our monthly meetings from the second Saturday of each month at 3 pm, to a weekday, and not starting until 7 pm. We can do whatever the membership votes for, but Jayne and I will have to resign as officers and won't be attending if that happens. We try not to go out at night, and both of us have difficulty with nighttime driving. Seriously though, if you feel that a night time, weekday meeting would benefit the membership, please vote for it. Don't let the position of just one or two members decide on how you are going to vote.
Another item we will bring up is the Holiday party (a.k.a. Christmas party) that we always hold in December instead of a regular monthly meeting. We will have a live Christmas tree and will decorate the Schoolhouse, plus we will bring an unwrapped gift/toy to be given to children up here in the mountain communities, and will bring "tasty food and treats" for the members at the event, but we need to decide a couple of things:
· When do you want to meet to decorate the Schoolhouse? And,
· When (day/date) do you want to hold the Holiday party?
Since there won't be an official membership meeting in December, I want to take this opportunity to THANK ALL OF YOU for all your support over the last 5 years, and to wish you and your families the merriest of holiday seasons, and here's wishing you the HAPPIEST OF NEW YEARS, and lest we forget – HAPPY THANKSGIVING from Jayne and I !
—— Pres. Al
***************************************************************************
WEEKLY COURIER
HAVILAH, KERN COUNTY, CAL.
SATURDAY, AUGUST 18, 1866
Havilah, the place of much gold, is the county seat of Kern, and is situated about 310 miles southeast from San Francisco, at an elevation of about 2,000 feet above the Pacific ocean, and inland about 110 miles in a direct line. The distance to Los Angeles is about 140 miles by the stage road, and 110 miles to Visalia. Lines of stages run regularly on both roads.
The first steam quartz mill erected at this place was in November 1864 by Mr. Thomas, of Visalia, and is now run by Mr. Davis, and is an eight-stamp mill, with an arrastra attached, and works from seven to eight tons of rock in 12 hours. It is a well conducted, and well managed mill.
Havilah contains about 500 inhabitants, of this number it is estimated there are about 25 families, the balance being miners, who are at work or prospecting. There are 147 tenements of various kinds in the town — among which are four hotels, twelve mercantile establishments of various kinds, doing an extensive business, two drug stores, three boot and shoe stores, two livery stables, two breweries, two bakeries, two billiard salons, two barber shops, three fruit stores, two bath houses, one paint shop, three blacksmith and wagon shops, and numerous bars and saloons. Of professional gentlemen there are nine lawyers, four physicians, one surveyor and civil engineer. The buildings are all new, having been erected within the last few months and like most new mining towns, cannot lay claim to great architectural beauty. There are some substantial and expensive: The Bella Union hotel, built and kept by Messrs. Hammel & Denker, cost $16,500, and is not only built well, but kept well. The population of Havilah will compare favorably with that of any town in the State. We doubt whether a more industrious, quiet, and temperate community can be found in the State. The climate is temperate, the location is healthy, and the gold mines are rich beyond doubt. The prosperity and growth of the place depends, of course, on the development of the mines, and that is progressing with great rapidity.
*********************************************************
Excerpts (continued) from "Pioneer Days in Kern County"
(by Arthur S. Crites)
In those days (the 1870's and 80's) the men's every day dress was coveralls and a woolen shirt, and always with long underwear; cotton in the summer and woolen in winter They usually had one "Sunday-go-to-meeting" suit, which usually lasted for their entire lifetime. It was only put on three or four times a year for some special occasion. Women had very little in the way of finery – their everyday dress was usually calico, and without much design to it.
Now, when I was growing up, I was dressed in a one-piece suit my Mother made for me from one of Dad's old coveralls. In the wintertime I also had some of his old woolen underwear, but in the summer, I didn't wear underwear at all. We boys usually had shoes and stockings, but went barefoot all year long, until winter. In the mountains, we never felt sensitive about our clothing. Whenever I met someone from "the outside," I always felt embarrassed. But those times were few.
In my writings, I wish to pay tribute to the pioneers of the 1880's of whom I knew about on Bear Mountain, but I am sure that any tribute I pay to them will not do adequate justice to those sturdy, self-reliant pioneers. My memory of them goes back to around 1884.
What was their secret? It weren't no secret; but it is a mystery to me today, how they got along as well as they did. They didn't have fine clothes, and their meals were mostly bland food that they raised themselves, what we'd today call "plain", and many of those families I'm sure were concerned about where their next meal was going to come from. There was no public-relief in those days, and there wasn't any demand for it. In fact, had public relief been offered to them, it surely would have been scorned. Their pride did not permit them to admit that they were ever in need, and in most cases, even their closest neighbors didn't know.
How times have changed.
One family, their father had died and left the mother with five children to care for. Those children were all sent to school each day, looked pretty well nourished, always clean and pretty well dressed, but the girl's panties (we called 'em drawers in those days) were made out of flour sacks. One family I knew from Keene, the Kitty Wells family, the father, Matt Wells had been the county sheriff at one time, but fell into a fire, was badly burned, lingered on, but died several months later. Even though Kitty's father was on the Board of Supervisors for two terms in Kern County, and was able to help a little, Kitty took real good care of her children, almost entirely by herself. If there was any need in that family, no one ever knew it.
The girls were always the best dressed at school, and at any social function they were always belles of the ball, and were very popular with the men, especially the older men folks. This was in the time where men outnumbered the women by at least 3 or 4 to one.
Then there was the Joe Hart family, our nearest neighbors, a family with three boys and three girls. Joe always considered himself "head of the manor" and the rest of the family had to do his bidding and care for him. My hat is off to Mrs. Hart and the children, for their work, thrift, and management. Many are the favors that the Crites family was indebted to the Harts for, always trading work and horses and machinery, and in a truly neighborly and cooperative way. All the Hart children did well later, but yes, there were some tragedies; the third boy, Bishop, was killed while working for the Southern Pacific Railroad, when he was accident The oldest girl's husband died of tuberculosis a few years after they were married, and they had just suffered the loss of their 2nd child shortly after birth. Their oldest son, Johnnie, served as a Kern County Supervisor for many years. Hart Park is named for him.
No account of the Kern County pioneers would be complete without the mention of the Joe Fountain family. They have already been mentioned earlier in this book, as mother and father of Kitty Wells. For part of two terms, Joe Fountain was on the Kern County Board of Supervisors. They were of the old aristocratic Southern-type. Mrs. Fountain was particularly of the haughty Southern demeanor, and to no doubt a beauty in her day. The two had two daughters and always ate at the same table, but refused for years to speak to each other while at the table. Nor would Mrs. Fountain speak to my father. He was a detestable person known to be a "Black Republican".
In those days, when passions were high, and when to be designated as a "Black Republican" was the opprobrious a name as a man was to be called. It took a genuine courage to admit to being a Republican, because in the eyes of a community of Southern-sympathizers', you would be classified as a "Black Republican". That was my father. There was one Southern lady who lived in our community, and with whom my father would often come in contact, who would walk by him, nose in the air, and a haughty expression, but would never speak. Another "Black Republican" in Tehachapi, Mr. Buhn (a Dutchman who had recently come to this country) was sitting near where the ballots were being counted, and he heard all the "pet names" they were calling him after he voted Republican (and which they continued to call him in the years following), but saw his ballot crumpled up and tossed into the nearest spittoon."
(Note: Jayne and I are amateur historians, and proud to be "Black Republicans." We hope you enjoyed the above article)
—– Pres. Al
*************************************************************************************************************
Your Officers for 2022 are:
President – Jayne Hotchkiss-Price
Vice President – Larry Grafius
Secretary – Roy Fluhart
Treasurer – Al Price, past president
Directors: Lana Grafius
Wes Kutzner
Immediate Past President – Al Price
Newsletter Editor – Janet Kutzner, past president
Website: www.havilahmuseum.org
Annual membership is $25.00 per individual or family when monthly newsletter is emailed. If newsletter is snail-mailed the membership fee is $35.00 TO OFFSET THE ADDITIONAL COSTS OF MAILING LABELS, STAMPS, PAPER, ENVELOPES, AND PRINTER INK (NOT TO COUNT ALL THE ADDITIONAL TIME INVOLVED, THEN THE MAILING!) The membership year is normally from January 1 to December 31. The Courthouse Museum and Schoolhouse are usually open from April 1 through Sep. 30 on weekends from 11 am until 3 pm, and by appointment. We are located at 6789 Caliente-Bodfish Road, Havilah, CA 93518. Admission to the museum is FREE, but donations are cheerfully accepted (and 100% tax-deductible!). The monthly general meeting is normally at 3 pm the second Saturday of each month at the Havilah Schoolhouse, but may be altered due to the Covid-19 pandemic and shutdown.
It's that time of year again when we're reminded that not only is it the continuing efforts of our officers and friends of the Havilah Historical Society that keep us going….but financially, too! Won't you please open your wallets or dust off the ole' checkbook and help us out! Our piddlin' $25.00 annual fee is still the same (if you receive your newsletter by email); however, due to the high cost of postage and ink, we ask that you donate $35.00 if you rely on snail-mail. Below is an application form for your convenience.
*************************************************************************************************
SO, YA' WANNA BE A MEMBER, HUH? GREAT !
Membership Application to the Havilah Historical Society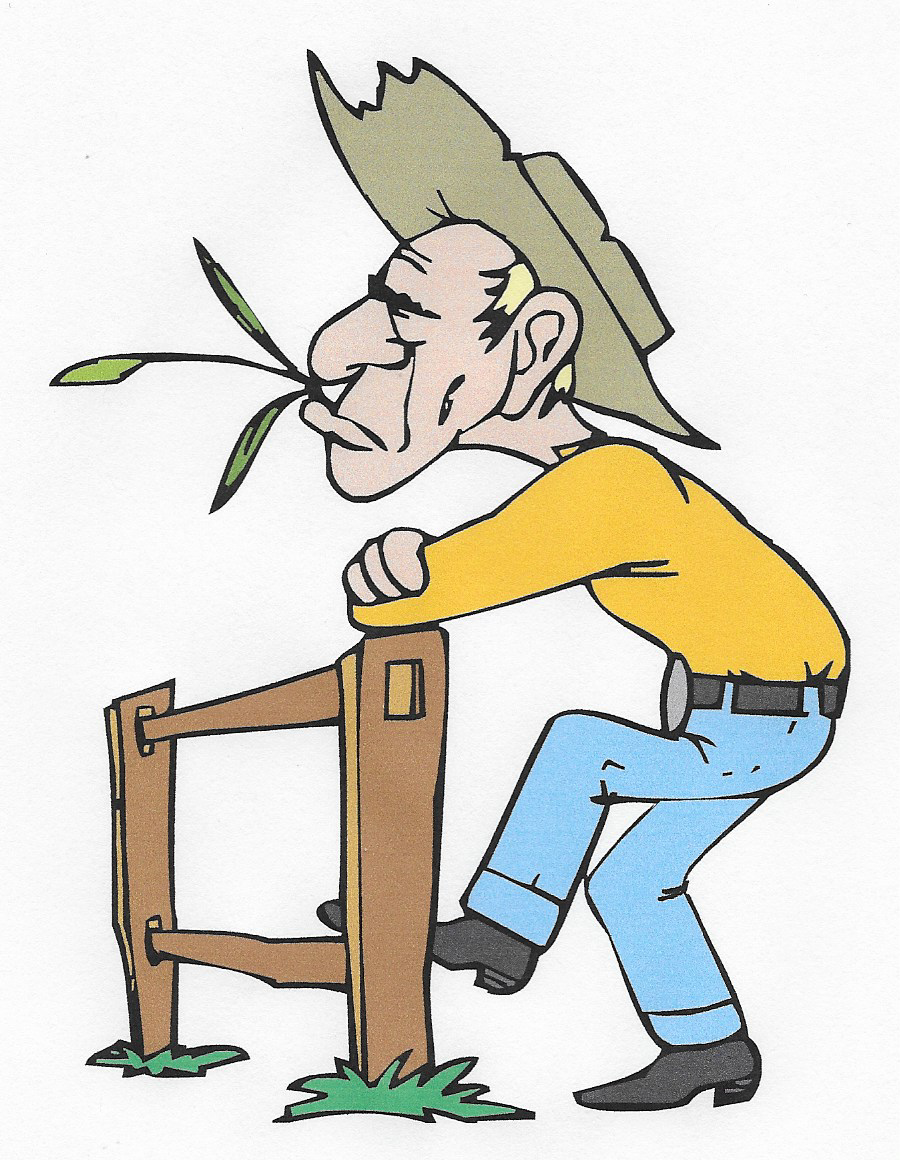 (Choose membership type, print a copy, enclose your gold dust, and send it to the address below, under Membership Renewal)
Annual membership, and newsletter by

e-mail

$25/yr (Jan – Dec), or
Annual membership, and newsletter by

snail-mail

$35/yr (ink, paper, envelope, stamps & time)
(Membership subject to approval by the Board of Directors of the Havilah Historical Society a.k.a. The Havilah Centennial Group, Inc., and consists of an INDIVIDUAL ADULT OR TWO ADULT FAMILY MEMBERS, LIVING AT THE SAME ADDRESS. (The only one we Grandfather is our Grandfather!)
Date submitted ______________
Name(s) ___________________________________________________________________________
E-mail address: ___________________________________________________________________
Regular mail address: ____________________________________________________________ Amount Enclosed _____________________________________
We are an authorized 501 C 3, non-taxable, non-profit, recognized under both State and Federal regulations. ALL DONATIONS ARE TAX DEDUCTIBLE!
YOU DO NOT HAVE TO LIVE IN KERN COUNTY TO BECOME A MEMBER
(Just be able to walk over hot coals, barefooted, while singing the Star-Spangled Banner, in Gaelic!)
Membership Renewal:
Havilah Centennial Group, Inc.
Havilah Historical Society & Museum
P.O. Box 3, Caliente, CA 93518-0003
www.havilahmuseum.org Fiscal Year from Jan. 1 to Dec. 31
$25 Annual Dues for an Individual or a Family Membership (a family is 2 adults for voting purposes), will entitle members to receive notices via monthly newsletter, The Havilah Herald, of meetings, functions, and events. $35 Annually if you require the monthly newsletter by "snail-mail".
Name________________________________________________________________________
Mailing Address_______________________________________________________________
Phone________________________________email___________________________________
Deliver newsletter (check one) by email______ or by snail-mail______ (Membership $25.00 plus $10.00 for snail-mail newsletters and bulletins. Postage, envelopes, paper, etc., AIN'T FREE. Total snail-mail membership $35.00 / yr.)
Date Renewal Submitted___________________________________
~~~~~~~~~~~~~~~~~~~~~~~~~~~~~~~~~~~~~~~~~~~~~~~~~~~~~~~~~~~~~~~~~~~~~~~
* * * * *
Membership year is from January 1 to December 31.
The Courthouse Museum and Schoolhouse are open from April 1 through Sep. 30 on weekends from 11 am until 3 pm, and by appointment. They are located at 6789 Caliente-Bodfish Road, Havilah, CA 93518. TEMPORARILY CLOSED DUE TO COVID-19 RESTRICTIONS! — BUT WE STILL TAKE TAX-DEDUCTIBLE DONATIONS !
Admission to the museum is FREE, but donations are cheerfully accepted, (and 100% tax-deductible!).
The monthly regular meetings are at 3 pm the second Saturday of each month at the Havilah Schoolhouse.
Our MAILING ADDRESS is:
HAVILAH HISTORICAL SOCIETY & MUSEUM
P.O. Box 3
Caliente, CA 93518 – 0003