The Havilah Herald
Official Publication of the Havilah Centennial Group, Inc.
aka The Havilah Historical Society and Museum
Havilah California – July 2020
A recognized 501 C 3 non-profit Historical Organization (all donations are tax-deductible)
Dedicated to the preservation of the history of Havilah,
The first County Seat of Kern County, CA
Our Purpose:
The purpose of this corporation is EDUCATIONAL. The organization has been formed and is maintained to research, document, preserve, and share the historic legacy of the town of Havilah, California, and of Kern County, California. Included in this purpose is the objective to provide for the advancement of education about the history of Havilah and early Kern County to the local community at large and to any and all visitors to the community.
A Brief History of Old Glory
Ev'ry heart beats true,
'neath the Red, White and Blue.
— George M. Cohan
On January 1, 1776, the Continental Army was reorganized in accordance with a Congressional resolution, which placed American forces under George Washington's control. On that New Year's Day the Continental Army was laying siege to Boston, which had been taken over by the British Army. Washington ordered the Grand Union flag hoisted above his base at Prospect Hill. It had 13 alternate red and white stripes and the British Union Jack in the upper left corner (the canton).
On June 14, 1777, to establish an official flag for the new nation, the Continental Congress passed the first Flag Act: "Resolved that the flag of the United States be made of thirteen stripes, alternate red and white; that the union be thirteen stars, white in a blue field, representing a new Constellation.
Between 1777 and 1960, Congress passed several acts that changed the shape, design and arrangement of the flag and allowed for additional stars and stripes to be added to reflect the admission of each new state:
· Act of January 13, 1794 provided for 15 stripes and 15 stars after May 1795.
· Act of April 4, 1818 provided for 13 stripes and one star for each state, to be added to the flag on the 4th of July following the admission of each new state,
signed by President Monroe.
· Executive Order of President Taft, June 24, 1912 established proportions of the flag and provided for arrangement of the stars in six horizontal rows of eight
each, a single point of each star to be upward.
· Executive Order of President Eisenhower, January 3, 1959 provided for the arrangement of the stars in seven rows of seven stars each, staggered
horizontally and vertically.
Our Current Flag
Today the American flag consists of thirteen horizontal stripes, seven red, alternating with six white. The stripes represent the original 13 colonies; the stars represent the 50 states of the union.
Color Symbolism
· Red symbolizes Hardiness and Valor.
· White symbolizes Purity and Innocence.
· Blue represents Vigilance, Perseverance and Justice.
A HAPPY 4TH OF JULY TO ALL!!
* * * * *
THE PREZ SEZ
For July 2020
Hello Everyone,
We've been holding off, hoping that we could hear anything about when indoor museums will be allowed to reopen. Well, we've heard — but there are so many hoops that we'd have to jump through, it doesn't look like we will be reopening the museums until this Covid-19 scare is over with, or until they come up with a vaccine and relax the "Industry Guidance Documents". The Governor has given his OK as of June 12, 2020 for Museums, Galleries, Zoos, and Aquariums to re-open, but sent out a Cal/OSHA Covid-19 "Guidance Document", and word that we still can't re-open until approved by the Board of Supervisors, and the County Public Health officials.
Just glancing over the "Museum Re-opening Guidance Document" tells me that we will not be reopening until next year at the earliest. Why? Well, here are just a few of the examples of the new Covid-19 re-opening RULES:
· Establish a written, worksite specific COVID-19 Prevention Plan. (Any volunteers?)
· Perform a comprehensive (written) risk assessment of the work area(s).
· Designate one person to implement the plan. (Who wants this responsibility?)
· Identify contact information for the local Public Health Dept for communicating information about COVID-19 outbreaks among employees and volunteers.
· Record and update any instances at the location which may have contributed to the outbreak, and update the Plan to correct the deficiencies noted.
· Fully investigate any suspected COVID-19 illnesses, and identify any close contacts (within the 6 ft social distancing rule who were there for 15 minutes or more), and take preventive measures to isolate and report these contacts, so further cases may be prevented.
· Establish a COVID-19 training program, and maintain accurate training records. (There are 15 required topics to be covered in this training.)
Let's skip a little bit of fluff and tell you some of the other parts of these 10 pages of "Guidance Document".
· We have to take temperatures of volunteers and visitors.
· We have to supply hand washing facilities or provide hand sanitizers.
· All volunteers and visitors must wear face coverings, and if they don't come with one, one must be provided to them.
· A sign must be posted prominently at the entrance(s) telling visitors of the rules for "conditions before entering", like, face masks, hand cleaning, social
distancing, and must also list the Public Health Services contact information.
· The museum must provide all the personal protective equipment, masks, sanitizers, etc. not only for the visitors, but for the volunteers, and should consider
the supplying and use of disposable gloves.
· We would have to go through and remove any "inter-active displays", or be prepared to sanitize that display, books, etc. after each time the item has been
touched/handled.
· Must also clean any outdoor areas (like our picnic benches) after each use.
· Must provide disposable pens/pencils after each new sign-in, or have a volunteer sanitize the pen/pencil after each use. (How are we going to keep the sign-in
book sanitized?)
· Must provide soap & water and paper towels after use of any toilet facility.
· Must designate separate routes for entrance, walking down various aisles, and separate exits to maintain physical distancing.
· Consider discontinuing "conference room rentals or usage" until after COVID-19 has been controlled, or, be prepared to monitor during the rental.
·
NOW REMEMBER, THERE ARE 10 PAGES OF THESE RULES, AND THAT'S JUST IN THE STATE GUIDANCE DOCUMENT — NOT COUNTING WHAT THE BOARD OF SUPERVISORS AND/OR PUBLIC HEALTH WILL COME UP WITH.
In my opinion only, I don't feel it is reasonable to try to accommodate these rules and regulations for 3 months, July, August, and September — three VERY WARM MONTHS. I suggest that we get together and vote on this, out on the picnic tables, and bring a lunch — say, 11:30 am on Friday, July 3, 2020?
What say Y'ALL?
—- Prez. Al
* * * * * *
Here is more historical information about cattle drives in the Old West. Continuing from last month's newsletter, author Louis L'Amour writes of "The Fine Art of Rustling ", from his book Lonigan, Oct. 1988:
No doubt the rustling of cattle started on the second day after the first cattle ranch was established, and the ingenuity of the rustler has increased over the years. Many of the early wars in Scotland and Ireland were wars over stolen cattle, and many of the customs of western men can be traced to Scottish Highlanders.
There was no set pattern of stealing cattle. Of course, the usual way was simply to round up a few cows on the range and drive them off. Another common practice was to simply drift cattle into a remote corner of the range, then, when the occasion offered, nudge them a little farther away, often into some remote canyon where the grass and water were good and the cattle not likely to return to old pastures. In due time the brands would be altered by a good rewrite man and the cattle drifted into the thief's own herd.
…At first, when the cattle business was new, beef had no value and much wild, unbranded, or "maverick" stock ran loose on the range. When the railroad was built into Kansas and there was a demand for beef in the eastern states, cowhands would ride out with a running iron to brand anything they found, and an artist with a simple running iron could create any brand he wished. As the cattle business became big business, running irons were outlawed and only stamp irons were permitted. The stamp iron has a cattleman's brand which can be burned on the side of a steer with one move. Anyone caught with a running iron could be and often was hung simply on suspicion that he was a rustler.
Rustlers, of course, were not to be pushed aside so easily, and many found they could be just as inventive and artistic with a saddle cinch ring, held by two sticks after being heated in a fire, as with, a running iron. Some twisted and heated barbed wire did almost as well.
Of course, by killing and skinning the steer, the alteration of a brand could be seen plainly on the inside of the hide. Stock killed for sale to meat markets left a hide to be disposed of where it was not likely to be found. Often such hides were buried, and occasionally found by a rancher with a rope suitable for providing the rustler with a suspended sentence – suspended from the nearest tree.
Down along the border it was for a time the custom to steal cattle in Mexico, and trail them over to sell in the States. Returning, the outlaws would steal cattle in the States to be sold back in Mexico. It is reported that King Fisher of Uvalde, the gunfighter, had a nice operation like this until he reformed and became a deputy sheriff.
Unfortunately he took a trip to San Antonio, and in trying to keep Ben Thompson out of trouble, was killed beside him, leaving a weeping widow and some fatherless cows.
The stories of rustling are many, and new devices are being invented all the while. Although horse-riding bandits are out of fashion now, the stealing of cattle is not,
only now it is done with trucks!
* * * * * *
From the Havilah Weekly Courier –
Weekly Courier.
Volume II Saturday, February 01, 1868 Number 25
__________________________________________________________________________________________________________________________________________________________________________
White & Williams,
(Successors to Sanderson & Asher)
BILLIARD SALOON
MAIN STREET, HAVILAH.
* * * * *
TWO GOOD TABLES IN THIS
Saloon, where those who wish, "can while
away an hour very pleasantly."
The BAR in this Saloon contains the choicest
brands of Liquors, Wines and Cigars.
Polite attendants always ready to answer a call.
Drop in and see us as you pass along.
* * * * * * *
President: Al Price 661/867-2414 email havilahmuseum.org
Vice President Larry Grafius 661/867-2579
Secretary Roy Fluhart 928/308-1863 email rflu408@gmail.com
Treasurer Jayne Price 661/867-2414 email havilahmuseum.org
Directors Lana Grafius 661/867-2579
Wes Kutzner 760/379-2636 email kutznerwes@gmail.com
Immediate Past President/Editor: Janet Kutzner 760/379-2636 email kutznerwes@gmail.com
SO, YA' WANNA BE A MEMBER, HUH?
Membership Application to the Havilah Historical Society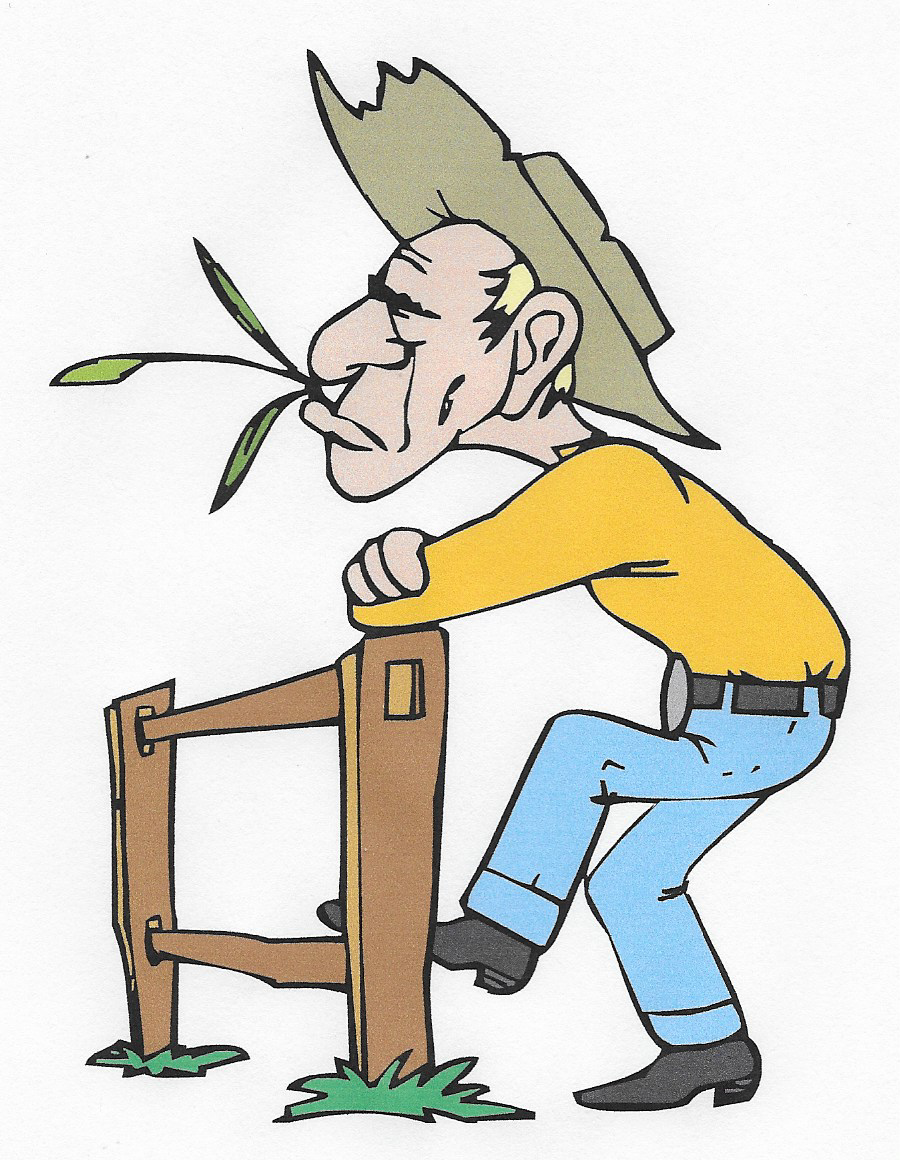 (Choose one)
Annual membership, and newsletter by

e-mail

$25/yr (Jan – Dec), or
Annual membership, and newsletter by

snail-mail

$35/yr
(Membership subject to approval by the Board of Directors of the Havilah Historical Society a.k.a. The Havilah Centennial Group, Inc., and consists of an INDIVIDUAL ADULT OR TWO ADULT FAMILY MEMBERS, LIVING AT THE SAME ADDRESS. (The only one we Grandfather is our Grandfather!)
Date submitted ______________
Name(s) ___________________________________________________________________________
E-mail address: ___________________________________________________________________
Regular mail address: ____________________________________________________________ Amount Enclosed _____________________________________
We are an authorized 501 C 3, non-taxable, non-profit, recognized under both State and Federal regulations. ALL DONATIONS ARE TAX DEDUCTIBLE!
YOU DO NOT HAVE TO LIVE IN KERN COUNTY TO BECOME A MEMBER
(just be able to walk over hot coals, barefooted, while singing the Star Spangled Banner, in Gaelic !)
Membership Renewal:
Havilah Centennial Group, Inc.
Havilah Historical Society & Museum
6789 Caliente-Bodfish Road, Havilah, CA 93518
www.havilahmujseum.org Fiscal Year from Jan. 1 to Dec. 31
$25 Annual Dues for an Individual or a Family Membership (a family is 2 adults for voting purposes), will entitle members to receive notices via monthly newsletter, The Havilah Herald, of meetings, functions, and events.
Name________________________________________________________________________
Mailing Address_______________________________________________________________
Phone________________________________email___________________________________
Deliver newsletter (check one) by email______ or by snail-mail______ (Membership $25.00 plus $10.00 for snail-mail newsletters and bulletins. Postage, envelopes, paper, etc., AIN'T FREE. Total snail-mail membership $35.00 / yr.)
Date Renewal Submitted___________________________________
~~~~~~~~~~~~~~~~~~~~~~~~~~~~~~~~~~~~~~~~~~~~~~~~~~~~~~~~~~~~~~~~~~~~~~~
* * * * *
Annual membership is $25.00 per individual or family. Membership year is from January 1 to December 31.
The Courthouse Museum and Schoolhouse are open from April 1 through Sep. 30 on weekends from 11 am until 3 pm, and by appointment. They are located at 6789 Caliente-Bodfish Road, Havilah, CA 93518.
Admission to the museum is FREE, but donations are cheerfully accepted, (and 100% tax-deductible!).
The monthly general meeting is at 3 pm the second Saturday of each month at the Havilah Schoolhouse.
HAVILAH HISTORICAL SOCIETY & MUSEUM
6789 Caliente-Bodfish Road
Havilah, CA 93518