The Havilah Herald
Official Publication of the Havilah Centennial Group, Inc.
aka The Havilah Historical Society and Museum
Havilah California – September 2021
A recognized 501 C 3 non-profit Historical Organization (all donations are tax-deductible)
Dedicated to the preservation of the history of Havilah,
The first County Seat of Kern County, CA
Our Purpose:
The purpose of this corporation is EDUCATIONAL. The organization has been formed and is maintained to research, document, preserve, and share the historic legacy of the town of Havilah, California, and of Kern County, California. Included in this purpose is the objective to provide for the advancement of education about the history of Havilah and early Kern County to the local community at large and to any and all visitors to the community.
* * * * *
THE PREZ SEZ
For September 2021
Hello All,
What do you think; is the excessive heat beginning to cool down? I sure hope so.
As I mentioned last month, in the past we have discontinued holding our regularly scheduled monthly meetings during the summer due to the heat. Well, we had a pretty good turnout for the June get together, but July was really hot, and there were a couple of competing issues on meeting day, so only 6 of us showed up! As a result, we unanimously voted to not have a regular monthly meeting in August 2021, but will get back together at our regular September meeting, Sat., Sept. 11th, at the school house at 3 pm.
One of the hardest things we go through while growing older, is unexpectedly losing friends and/or family members I don't know how many of you knew Myrna (Mulkey) Sweeney, but we just lost our good friend on Friday the 13th (August 2021).
Myrna came from a long line of pioneers up here; Grandmother Dora was a Silicz, and also a well-known cattlewoman. Two of Dora's daughters, Mernie and Sis, married World Champion Rodeo Stars. Sis married Frankie Schneider, Champion Bull rider from 1933 and 1934, and Champion Bareback rider in 1935. Mernie married Burel Mulkey, World Champion Saddle Bronco rider in 1937, and All-Around World Champion in 1938. The Pro Rodeo Hall of Fame described Burel as "one of the sport's most colorful performers of the 1930's, known for his pulling pranks, his trademark black satin shirt, and his going all out on every ride." Burel's saddle is in the Pro Rodeo Hall of Fame in Colorado Springs, Colorado. Burel was Myrna's father.
When they retired in the 1940's, Frankie and Burel both came back to the Kern River Valley – Burel to help his mother-in-law Dora with her cattle ranch, and Frankie bought a ranch near Havilah, about 10 miles from Dora's ranch. In the 1950's the Mulkey's took over the cattle ranching and management of the Silicz lands. Later, Myrna became a well-known teacher in the Kern River Valley. No matter where Myrna was, you could always tell it was her when you heard her high-pitched voice!
Another thing Jayne remembers about Myrna was that just about every time they went kayaking together, someone would holler, 'Hello Mrs. Sweeney!' Jayne would then ask, "One of your students?" To which Myrna often replied, "Yes, but I also taught his (or her) mother (or father)!"
Myrna was always busy – at the gymnasium, kayaking, or out walking with her friends or her animals. She was one of the healthiest people we knew — then we were floored when we heard she had been admitted to the hospital. Doctors were trying to find out what it was, and then it turned into a probable bacterial infection, then a blood clot, then on a ventilator, off a ventilator, then another blood clot.
After many weeks in the hospital, we got a call on Friday the 13th that Myrna had passed away! That was a real shocker! Such a fine lady and a good friend, always a smile on her face, and always very upbeat! You never know my friends. Something like this makes you stop and think. All we can really say right now is, "Myrna, it was a pleasure to know you, and you are already missed!"
I'm sure that many of you knew her, and will miss her as well!
Cherish your loved ones! We are all here for just a short while. I showed this article to Jayne, to get her approval, and she said, "I can just see Myrna right now, looking down and saying, 'Don't you guys make such a fuss!' Myrna — YOU DESERVE A FUSS!
See you on Sept. 11th, in the school house, at 3 pm. (Or, on the porch out front of the school house, like we did for the July meeting if it is still really hot!)
—- Prez. Al
******************************************************************************************************************************************
The Kern County Weekly Courier
Havilah/Bakersfield, Calif.
Jan 8, 1874
Matrimonial News
The "Matrimonial News" is the name of a newspaper started in San Francisco, of which, we have received its first copy. This is an enterprise suggested by a similar one that has met with great success in the city of London. Its object being, as the name implies, to bring parties inclined to enter into marriage relation into communication with each other. This is done by advertising in the columns of this journal by the gentleman or lady whose ideas tend in that direction.
The notices must state position in life, age, something about personal appearance, prospects, etc. The assistance of the proprietress, after a correspondence has been commenced and matters have taken a turn agreeable to both parties, may be obtained for a reasonable renumeration in bringing about the final accommodation. The issue before us contains forty-two notices, we subjoin two as examples:
An orphan lady who resides with her widowed mother, but has $12,500 in her own right, which is invested at interest, would marry if she met with a real gentleman with tastes like her own, and whom she felt she could love. She is 28 years of age, and is fond of out-door exercise, and that is why she prefers to live in California's splendid climate. She would not consider marrying a gentleman under her own age. She is blonde and of merry disposition. She would leave the gentleman to decide on the question of her good looks, though she has her own decision on that subject. She would of course, like to subject her views to those of the man she loved; yet, must frankly say she could hardly consent to live in the climate of the Eastern States. The editor has the address, but it will be withheld from anyone whose good-faith has not been thoroughly established. She loves music, and has done some flirting, but not nearly as much as most girls of her age and opportunities. Could give up her means to a husband without a cent if she believed in him and felt she could love him.
Example number two:
A plain, buff, man who, being sixty-two years of age, has lived the best of his days, is desirous of taking a wife of about forty years old. He has a comfortable home and sufficient means which he wishes her to enjoy with him during his life, and, at his death, it will be hers to do with what she likes. Address with the paper's proprietor.
NOTICE:
Any person who should send improper communication, or conceive that he could make use of this paper for an improper purpose, is notified that his name and intentions WILL BE PUBLISHED! The Proprietress is Mrs. Frances, and communications should be addressed to "Matrimonial News," Post Office Box 726, this city.
* * * * * * * *
Your doctor always tells you, "Diet & Exercise"!
A French diplomat was visiting President Theodore Roosevelt at the White House and decided to spend the day with him, doing what the president did. After two sets of tennis, Roosevelt invited him to go jogging, and then they came back and had a workout with a "medicine ball". The Frenchman looked pretty beat, so Roosevelt asked, "What would you like to do now?" "If it's all the same to you," the Frenchman replied, "I think I'll just lie down and die!"
From "Cookbook for Dummies", by Wiley Brand.
* * * * * * * *
From the Havilah Weekly Courier
Volume 1 Number 34 January 26, 1867 Page 2
THE ATTENTION OF ALL PERSONS is hereby called to the set of statutes of this State in reference to carrying concealed weapons, where is found the following words:
"Every person, not being a peace officer in the performance of his duties as such, or a traveler performing a journey, who shall carry or wear any dirk, pistol, sword in a cane, sling shot or any other dangerous or deadly weapon concealed, shall upon conviction thereof before any court of competent jurisdiction, be deemed guilty of a misdemeanor and shall be imprisoned not less than thirty nor more than ninety days or fined in any sum not less than $20 nor more than $200."
It being my duty to enforce the laws of the State, notice is hereby given that I will arrest or cause to be arrested any person violating the provisions of the law above quoted. All law abiding citizens are requested to aid in the enforcement of the law referred to.
W.R. ROSS
Sheriff of Kern County
Havilah, January 26, 1867
(FYI – William Ross served only one term, from 1866 to 1868.)
*****************************************************************************************************************************************
2021 Year Officers:
President – Al Price
Vice President – Larry Grafius
Secretary – Roy Fluhart
Treasurer – Jayne Hotchkiss-Price
Directors: Lana Grafius
Wes Kutzner
Immediate Past President &
Newsletter Editor – Janet Kutzner
Website: www.havilahmuseum.org
Annual membership is $25.00 per individual or family when monthly newsletter is emailed. If newsletter is snail-mailed the membership fee is $35.00 TO OFFSET THE ADDITIONAL COSTS OF MAILING LABELS, STAMPS, PAPER, ENVELOPES, AND PRINTER INK (NOT TO COUNT ALL THE ADDITIONAL TIME INVOLVED, THEN THE MAILING!) The membership year is normally from January 1 to December 31. The Courthouse Museum and Schoolhouse are usually open from April 1 through Sep. 30 on weekends from 11 am until 3 pm, and by appointment. We are located at 6789 Caliente-Bodfish Road, Havilah, CA 93518. Admission to the museum is FREE, but donations are cheerfully accepted (and 100% tax-deductible!). The monthly general meeting is normally at 3 pm the second Saturday of each month at the Havilah Schoolhouse, but may be altered due to the Covid-19 pandemic and shutdown.
It's that time of year again when we're reminded that not only is it the continuing efforts of our officers and friends of the Havilah Historical Society that keep us going….but financially, too! Won't you please open your wallets or dust off the ole' checkbook and help us out! Our piddlin' $25.00 annual fee is still the same (if you receive your newsletter by email); however, due to the high cost of postage and ink, we ask that you donate $35.00 if you rely on snail-mail. Below is an application form for your convenience.
*************************************************************************************************
SO, YA' WANNA BE A MEMBER, HUH? GREAT !
Membership Application to the Havilah Historical Society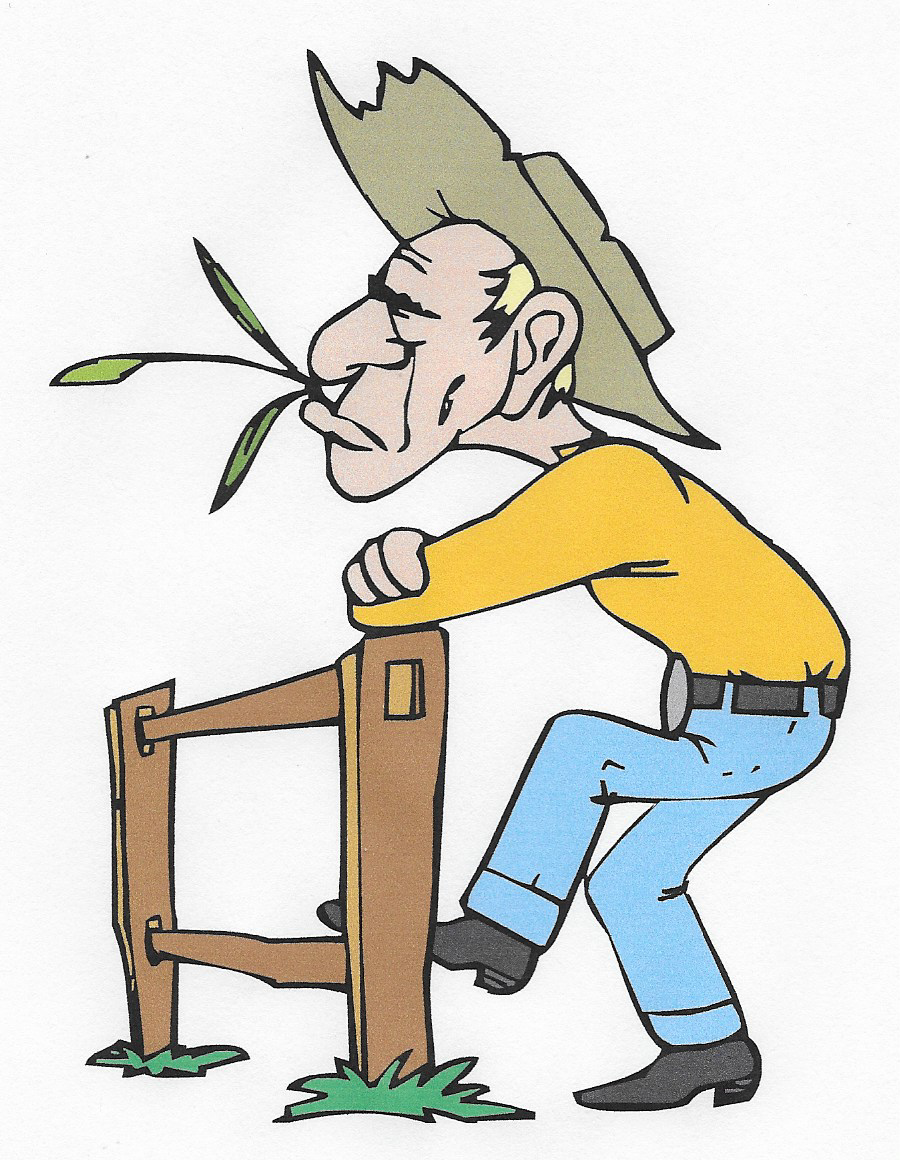 (Choose membership type, print a copy, enclose your gold dust, and send it to the address below, under Membership Renewal)
Annual membership, and newsletter by

e-mail

$25/yr (Jan – Dec), or
Annual membership, and newsletter by

snail-mail

$35/yr (ink, paper, envelope, stamps & time)
(Membership subject to approval by the Board of Directors of the Havilah Historical Society a.k.a. The Havilah Centennial Group, Inc., and consists of an INDIVIDUAL ADULT OR TWO ADULT FAMILY MEMBERS, LIVING AT THE SAME ADDRESS. (The only one we Grandfather is our Grandfather!)
Date submitted ______________
Name(s) ___________________________________________________________________________
E-mail address: ___________________________________________________________________
Regular mail address: ____________________________________________________________ Amount Enclosed _____________________________________
We are an authorized 501 C 3, non-taxable, non-profit, recognized under both State and Federal regulations. ALL DONATIONS ARE TAX DEDUCTIBLE!
YOU DO NOT HAVE TO LIVE IN KERN COUNTY TO BECOME A MEMBER
(just be able to walk over hot coals, barefooted, while singing the Star Spangled Banner, in Gaelic !)
Membership Renewal:
Havilah Centennial Group, Inc.
Havilah Historical Society & Museum
P.O. Box 3, Caliente, CA 93518-0003
www.havilahmuseum.org Fiscal Year from Jan. 1 to Dec. 31
$25 Annual Dues for an Individual or a Family Membership (a family is 2 adults for voting purposes), will entitle members to receive notices via monthly newsletter, The Havilah Herald, of meetings, functions, and events. $35 Annually if you require the monthly newsletter by "snail-mail".
Name________________________________________________________________________
Mailing Address_______________________________________________________________
Phone________________________________email___________________________________
Deliver newsletter (check one) by email______ or by snail-mail______ (Membership $25.00 plus $10.00 for snail-mail newsletters and bulletins. Postage, envelopes, paper, etc., AIN'T FREE. Total snail-mail membership $35.00 / yr.)
Date Renewal Submitted___________________________________
~~~~~~~~~~~~~~~~~~~~~~~~~~~~~~~~~~~~~~~~~~~~~~~~~~~~~~~~~~~~~~~~~~~~~~~
* * * * *
Membership year is from January 1 to December 31.
The Courthouse Museum and Schoolhouse are open from April 1 through Sep. 30 on weekends from 11 am until 3 pm, and by appointment. They are located at 6789 Caliente-Bodfish Road, Havilah, CA 93518. TEMPORARILY CLOSED DUE TO COVID-19 RESTRICTIONS! — BUT WE STILL TAKE TAX-DEDUCTIBLE DONATIONS !
Admission to the museum is FREE, but donations are cheerfully accepted, (and 100% tax-deductible!).
The monthly regular meetings are at 3 pm the second Saturday of each month at the Havilah Schoolhouse.
Our MAILING ADDRESS is:
HAVILAH HISTORICAL SOCIETY & MUSEUM
P.O. Box 3
Caliente, CA 93518 – 0003