The Havilah Herald
Official Publication of the Havilah Centennial Group, Inc.
aka The Havilah Historical Society and Museum
 December 2022
A recognized 501 C 3 non-profit Historical Organization (all donations are tax-deductible)
Dedicated to the preservation of the history of Havilah,
The first County Seat of Kern County, CA
 California Historical Marker # 100
Our Purpose:
The purpose of this corporation is EDUCATIONAL. The organization has been formed and is maintained to research, document, preserve, and share the historic legacy of the town of Havilah, California, and of Kern County, California. Included in this purpose is the objective to provide for the advancement of education about the history of Havilah and early Kern County to the local community at large and to any and all visitors to the community.
 *                          *                         *                               *                         *     
THE PREZ SEZ:
For December 2022
PREZ SEZ
Halloween and Thanksgiving have come and gone, Christmas is the next big one, then New Years. MERRY CHRISTMAS AND A HAPPY NEW YEAR TO ALL!
Here are your officers for 2023:
Prez, Roy Fluhart,
V.P. is still our beloved Larry Grafius,
Recording Secretary, Vicki Porter,
CFO, Jayne Hotchkiss-Price, and
Directors, Lana Grafius and Wes Kutzner.
We are finalizing the Mining Expo. Looks like it's going to be a good one. Dr. Gregg Wilkerson brought his Bakersfield College Geology students to Havilah on Nov. 19, I gave them a tour of the courthouse and schoolhouse, and St. Joseph's Cemetery. It was great to meet such nice young people who were so interested in Havilah's history.
December 3rd we are meeting at 10 am to decorate the school house and trim the Christmas tree. December 10th is our Holiday eat-fest at 3pm. Bring your favorite dish to share and an unwrapped toy to donate, and which will stay locally in the mountains. If we don't see you on the 10th, HAVE A GREAT CHRISTMAS!
Your Prez
Jayne Hotchkiss-Price
**************************************************************************************
CALIENTE-BODFISH ROAD HAS AN INTERESTING STORY
(From the June 1984, Quarterly Bulletin of the Kern County Historical Society)
When miners rushed to the Kern River in the mid-1850, roads were non-existent in the southern Sierra Nevada Mountains. Yet, once the mining activity was underway, intrepid teamsters opened roads as they found ways to drive over what had been called "over hill and dale, rocks and sand" through barren mountains and through steep canyons.
LOS ANGELES AND
KEYESVILLE ROAD
This early-day road along its north-bound course climbed the Tehachapi Valley by way of White Rock Creek, crossed rugged mountains to Tollgate Canyon and reached the juncture of Indian and Caliente Creeks in the vicinity of then, present day Loraine. Beyond Caliente Creek, the road went north by way of Sand Canyon by which it turned west to the eastern end of the Walker Basin. From there it turned north to the Kern River mines. Traffic on this road greatly increased with the opening of mines in areas between Walker's Basin and the Kern River, and with the founding of Havilah in the mid-1860's. Havilah became a boom town and it was designated the first county seat in Kern County in 1866 when portions of Los Angeles and Tulare Counties were taken to form this newly named county.
In order to expand trade with Havilah, a group of Los Angeles businessmen, headed by Dr. James B. Winston, organized the Clear Creek and Los Angeles Turnpike Company and they greatly improved the road between the Tehachapi Valley and Caliente Creek. (Clear Creek was Havilah's original name).
BAKER GRADE TOLL ROAD
Havilah was a booming mining town when a group of Bakersfield businessmen, among them Colonel Thomas Baker, undertook to strengthen the economic ties between their town and the new county seat. Along a carefully surveyed, but winding course up a mountain ridge between Caliente Creek and the Walker Basin, they opened the Baker Grade Toll Road in 1867.
OYLER CANYON TOLL ROAD
A very steep pack trail had been in use from Allen's Camp (the original name of Caliente) to the Walker Basin prior to the 1860's. At least one Los Angeles merchant, Gabriel Allen, hauled merchandise by wagon to Allen's Camp, where, in turn, it was loaded onto pack mules for delivery to the mines in the Kern River area.
When the southbound construction of the Southern Pacific Railroad reached Allen's Camp in 1875, the settlement was renamed Caliente. As the story goes, Caliente means Hot in Spanish, and that's a description of what was coming off the sides of the steam engines as they pulled into the Allen's Camp railroad station. "Ieee, muy Caliente!" they would say for the hot water coming from the steam engine stack, and the name stuck. From that railroad town of Caliente, a new road was built to the Walker Basin, beginning a few miles up from the Toll House, upstream at Oyler Canyon. This road was a project of John D. Cochran and his associates, and was named for John F. Oyler, the Road Commissioner of the Sycamore Road District. These same associates later bought the Baker Toll Road.
THE KERN CANYON ROAD
The Power Companies had built a privately owned road up from Bakersfield to the Kern River Valley (previously known as Hot Springs Valley) to service their power plants along that route, but in 1926 they turned this road over to the State of California. It was a winding road between Bakersfield and Bodfish.
THE LION'S TRAIL
Local folklore has claimed Lion's Trail, the route that twists and turns up Olyer Canyon was named "because anyone knows that you would have a proverbial lion by the tail, and had to hang on to make it up this section of road." However, the real story unfolded in the May 26, 1926 edition of the Bakersfield Californian, where it says, "the Bakersfield Lion's Club was going to host an event to celebrate the dedication of a free public campground, near Havilah, on land donated by Lee Lazelle, to be known as "the Lion's Den", and over 600 motorcars came up the road to celebrate. The County Board of Supervisors said since the Lion's Club was sponsoring this event, we are officially renaming Oyler Canyon Road as "The Lion's Trail". At the event, a BBQ was prepared by Charles Castro from meat donated by Lee Rankin, a pioneer cattleman in the Walker Basin. An all-day program was arranged by the Lion's Club members which included croquet, horse shoes, tennis, baseball, etc., with all the sporting goods donated by local Bakersfield businessmen. The Kern County Union High School Band, under the direction of Harold J. Burt gave concerts all day long. Athletic games included foot races for boys, and separate ones for the girls, sack races, fat ladies' races, fat men's races, a three-legged race, and nail driving contests. There are several ways to get up to the event the article said, either up the Lion's Trail, through Oyler Canyon, or up the Kern Canyon Road. Plus, you can get there by taking Hwy 155 through Glenville, which is a much better, but a winding road, and it is about 13 miles longer. Look out for rock slides when going through Kern Canyon (AND THAT WAS IN 1926)!
******************************************************************
Pearly Gates
A cowboy appeared before St. Peter at the Pearly Gates.
"Have you ever done anything of particular merit?" St. Peter asked.
"Well, I can think of one thing," the cowboy offered.
"On a trip to the Big Horn Mountains out in Wyoming, I came upon a gang of bikers who were threatening a young woman. I told them to leave her alone, but they wouldn't listen. So, I approached the largest and most tattooed biker and smacked him in the face, kicked his bike over, ripped out his nose ring, and threw it on the ground. Then I yelled, 'Now, back off or I'll beat you all unconscious!"
Saint Peter was impressed, "When did this happen?"
"Couple of minutes ago." * * * * *
********************************************************************************************
For the last time in 2022, your current officers are:
President – Jayne Hotchkiss-Price
Vice President – Larry Grafius
Secretary – Roy Fluhart
Treasurer – Al Price
Directors: Lana Grafius and Wes Kutzner
Immediate Past President – Al Price
Newsletter Editor and a Past President – Janet Kutzner
Our Website: www.havilahmuseum.org
*                 *                 *                 *                 *                 *                 *
Annual membership is $25.00 per individual or family when monthly newsletter is emailed.  If newsletter is snail-mailed the membership fee is $35.00 TO OFFSET THE ADDITIONAL COSTS OF MAILING LABELS, STAMPS, PAPER, ENVELOPES, AND PRINTER INK (NOT TO COUNT ALL THE ADDITIONAL TIME INVOLVED, THEN THE MAILING!)  The membership year is normally from January 1 to December 31.  The Courthouse Museum and Schoolhouse are usually open from April 1 through Sep. 30 on weekends from 11 am until 3 pm, and by appointment.  We are located at 6789 Caliente-Bodfish Road, Havilah, CA 93518.  Admission to the museum is FREE, but donations are cheerfully accepted (and 100% tax-deductible!).  The monthly general meeting is normally at 3 pm the second Saturday of each month at the Havilah Schoolhouse.
It's that time of year again when we're reminded that not only is it the continuing efforts of our officers and friends of the Havilah Historical Society that keep us going….but financially, too!  Won't you please open your wallets or dust off the ole' checkbook and help us out!  Our piddlin' $25.00 annual fee is still the same (if you receive your newsletter by email); however, due to the high cost of postage and ink, we ask that you donate $35.00 if you rely on snail-mail.   Below is an application form for your convenience.
*************************************************************************************************
SO, YA' WANNA BE A MEMBER, HUH? GREAT !
Membership Application to the Havilah Historical Society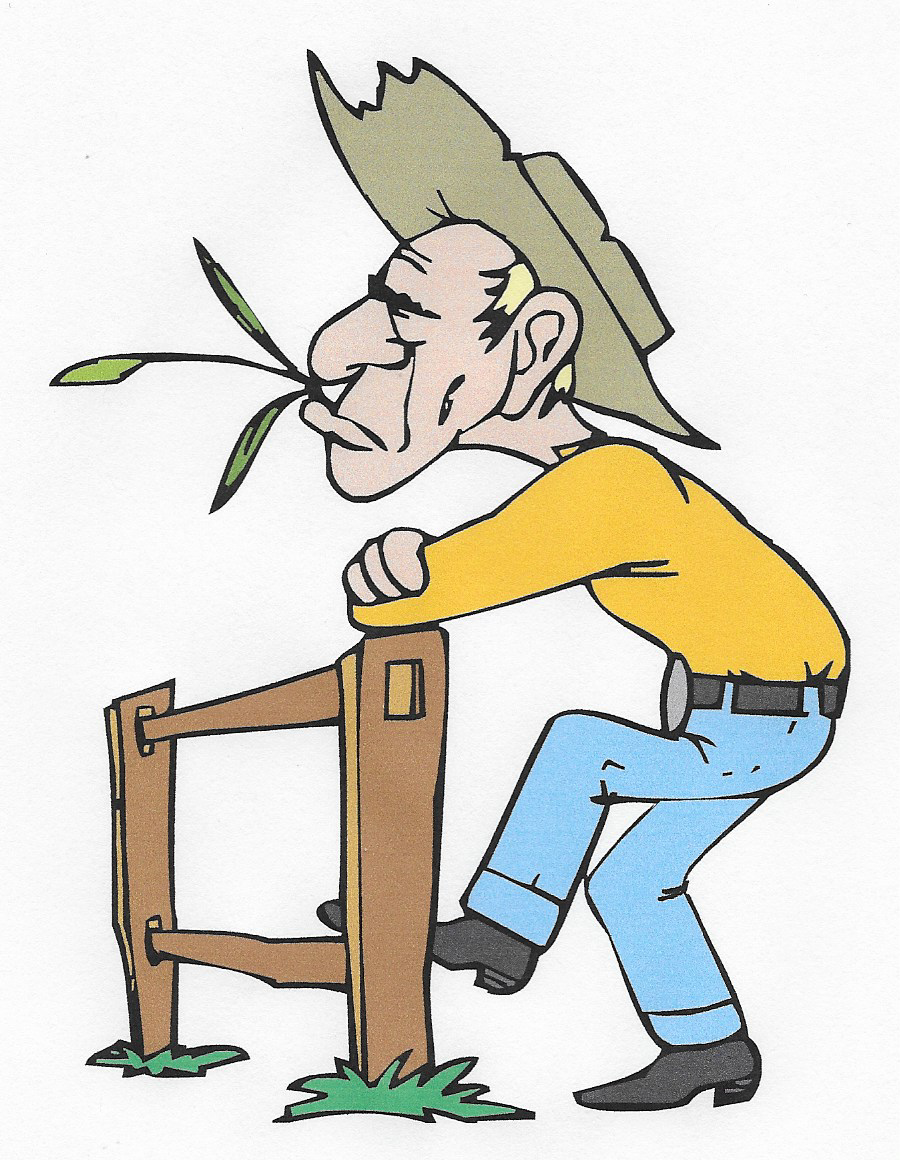 (Choose membership type, print a copy, enclose your gold dust, and send it to the address below, under Membership Renewal)
         Annual membership, and newsletter by

e-mail

$25/yr (Jan – Dec), or
         Annual membership, and newsletter by

snail-mail

$35/yr  (ink, paper, envelope, stamps & time)
(Membership subject to approval by the Board of Directors of the Havilah Historical Society a.k.a. The Havilah Centennial Group, Inc., and consists of an INDIVIDUAL ADULT OR TWO ADULT FAMILY MEMBERS, LIVING AT THE SAME ADDRESS. (The only one we Grandfather is our Grandfather!)
                                                                                                                                                                                                     Date submitted ______________
Name(s) ___________________________________________________________________________
E-mail address: ___________________________________________________________________
Regular mail address: ____________________________________________________________
Amount Enclosed _____________________________________
We are an authorized 501 C 3, non-taxable, non-profit, recognized under both State and Federal regulations. ALL DONATIONS ARE TAX DEDUCTIBLE!
YOU DO NOT HAVE TO LIVE IN KERN COUNTY TO BECOME A MEMBER
(Just be able to walk over hot coals, barefooted, while singing the Star-Spangled Banner, in Gaelic!)
Membership Renewal:
Havilah Centennial Group, Inc.
Havilah Historical Society & Museum
P.O. Box 3, Caliente, CA  93518-0003
www.havilahmuseum.org  Fiscal Year from Jan. 1 to Dec. 31
$25 Annual Dues for an Individual or a Family Membership (a family is 2 adults for voting purposes), will entitle members to receive notices via monthly newsletter, The Havilah Herald, of meetings, functions, and events. $35 Annually if you require the monthly newsletter by "snail-mail".
Name________________________________________________________________________
Mailing Address_______________________________________________________________
Phone________________________________email___________________________________
Deliver newsletter (check one) by email______ or by snail-mail______  (Membership $25.00 plus $10.00 for snail-mail newsletters and bulletins. Postage, envelopes, paper, etc., AIN'T FREE. Total snail-mail membership $35.00 / yr.)
Date Renewal Submitted___________________________________
~~~~~~~~~~~~~~~~~~~~~~~~~~~~~~~~~~~~~~~~~~~~~~~~~~~~~~~~~~~~~~~~~~~~~~~
                           *                           *                           *                       *                    *
Membership year is from January 1 to December 31.
The Courthouse Museum and Schoolhouse are open from April 1 through Sep. 30 on weekends from 11 am until 3 pm, and by appointment.  They are located at 6789 Caliente-Bodfish Road, Havilah, CA 93518.  TEMPORARILY CLOSED DUE TO COVID-19 RESTRICTIONS! — BUT WE STILL TAKE TAX-DEDUCTIBLE DONATIONS !
Admission to the museum is FREE, but donations are cheerfully accepted, (and 100% tax-deductible!).
The monthly regular meetings are at 3 pm the second Saturday of each month at the Havilah Schoolhouse.
Our MAILING ADDRESS is:
HAVILAH HISTORICAL SOCIETY & MUSEUM
P.O. Box 3
Caliente, CA 93518 – 0003