The Havilah Herald
Official Publication of the Havilah Centennial Group, Inc.
aka The Havilah Historical Society and Museum
Havilah California – August 2018
A recognized 501 C 3 Historical Organization (all donations are 100% tax-deductible)
Dedicated to the preservation of the history of Havilah,
The first County Seat of Kern County, CA
Our Purpose:
The purpose of this corporation is Educational. The organization has been formed and is maintained to research, document, preserve, and share the historic legacy of the town of Havilah, California, and of Kern County, California. Included in this purpose is the objective to provide for the advancement of education about the history of Havilah and early Kern County to the local community at large and to any and all visitors to the community.
It's summer, and it's HOT! But in spite of the heat, our intrepid docents can be counted on to man the courthouse museum every weekend this summer in hopes of sharing our remarkable history. If you know of anyone who might like to visit, send them our way. We can offer cold drinks and water, and would love to sell them a Havilah tee shirt, of which we just received a big new shipment. (If our visitors are "good" we'll even give them a wooden nickel!)
Havilah Days – it was decided at the last meeting to again present Havilah Days. But instead of having it in May or June, when everyone else is staging their events, we will try for October – the weather should be good, and hopefully there will be less competition from other organizations. This event will be in October 2019 as there is not enough time to arrange it for this October. We would love to get feedback from our members and friends and make this the best ever! Come to our next meeting on Saturday, August 11 when we'll again be making plans.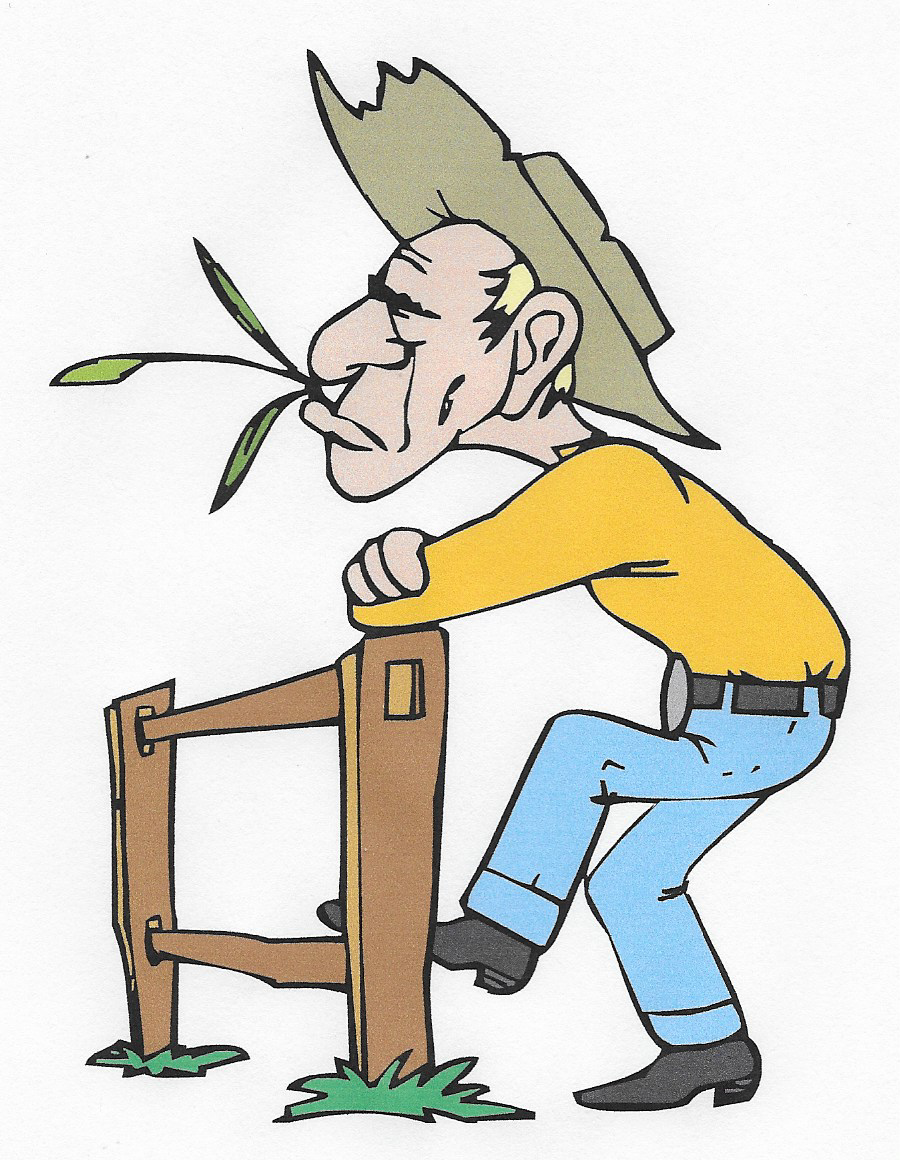 The Prez Sez for August 2018:
Whew, another half a year has gone by, and time to remind everyone that we will soon be asking for nominations of officers for the next year. Our bylaws say we shall hold the first nomination in October, and the second in November. We usually hold the election right after the November nominations have been closed. In December we hold our annual Christmas Party in lieu of the regular meeting. Like I said, start thinking about the nominations, and maybe you can consider running for one of the offices yourself. I want to thank the current corps of officers for all their help over the last year(s) and hope they will consider running again. As for myself, I will offer to stay on as President, but only if you want me for another year. In addition I will probably be President (we call him the Humbug) of the Peter Lebeck Chapter 1866 of E Clampus Vitus next year also. Every once in a while, there will be a conflict, and the Vice President will have to stand in for me. I want to send a THANK YOU to V.P. Larry Grafius for doing that a couple of times this year when I had to go to ECV stuff in another part of this state.
What are some of the things you'll do as President of the Havilah Centennial Group aka The Havilah Historical Society?
We are a Corporation, and You will be the head of that Corporation:

You will have to notify the Secretary of State that the Corporate head has changed, and who the VP, Secretary, and Treasurer are (names and addresses).

You will be the contact for all 501C3 (non-profit) issues, and

Responsible to make sure that the State, Local, and Federal Tax filing information has been sent in before May of the following year. If you fail to file for 3 years in a row the Corporation will lose its non-profit status and will have to re-file (the filing fee in 2015 to get 501 C 3 status was $800) and pay a new filing fee. If I remember correctly, the filing paperwork I filled out for 501 C 3 application was 22-24 pages long in 2015. You would be the contact person for all of these agencies.

We have three "Deeds" for the property, and the County Recorder's Office will want the annual paperwork filed, fees paid to keep the deeds active, and a list of the current officers updated each year.

You'll have to update the Corporations list of officers with our Bank, and get signature cards updated for the checking account and the Corporate Credit Card.

Make sure that the property insurance policy is paid each year.

You'll have to make sure the bylaws are up-to-date, and that they are followed.

Make and mail out the hard copies of the monthly Havilah Herald newsletter to those members who do not receive copies electronically.

Maintain the havilahmuseum.org website, and make sure the information is correct and updated as needed, and that the monthly newsletter gets posted.

Try to write an article for the Prez Sez portion of the newsletter each month.

And get with the other officers to tackle and solve other individual issues that may come up during the year.
I don't mean to scare anybody off, but I was reminded of how I accumulated over 140 hours donated to Havilah this year when I filed the paperwork to get the annual Grant money from my ex-employer this morning (and these were only some of the things, the most important ones).
We had a great attendance at the last meeting even though a couple of faces were missing. A big THANK YOU to all that came, and especially for those of you who let your thoughts and opinions be known. THANK YOU again to Bob and Vicki Porter for donating the wood for the replacement walkway at the front of the Courthouse museum, and to all those who helped with the installation. It looks so great! The final THANK YOU goes to Ted Brummer and Janice for renewing their membership and for supplying ice cream at the July regular business meeting. It was a pretty warm day so we ate the ice cream bars and started the meeting just a minute or too late. Our next meeting will be at the Havilah School House, at 3pm, on Saturday, August 11, 2018 — Y'all Come, Ya' Hear ! —- Prez Al
* * * * *
A Bit of Historical Trivia – If you are an "Old Timer" (like me) you may remember an Oldies song, called It's All in the Game. Your editor recently did a little research on the history of this memorable song. When Tommy Edwards made "It's All in the Game" a hit in 1951, only the title and lyrics by Carl Sigman were new. The melody was written in 1912 by General Charles Gates Dawes, the future Vice-President of the United Stated under Calvin Coolidge. While commenting on the trials of love, the lyrics emphasize the power of true affection. Edwards revived the song in 1958, and other recordings were made by Cliff Richard in 1964 and Tennessee Ernie Ford in 1968. How's that for longevity? (Editor's note: I found this especially interesting as this was the first song that my future husband, Wes, and I danced to back in 1959….aaahhh! – my father later commented that he noticed we only used three square feet of space on the dance floor!)
* * * * *
THE HONEST MINER'S SONGS
The One he Sung at Home.
(Sung to the tune of "Oh, Susannah)
Like Argos of the ancient times,
I'll leave this modern Greece;
I'm going to California Mines,
To find the golden fleece.
For who would work from morn trill night
And live on hog and corn,
When one can pick up there at sight
Enough to buy a farm?
Chorus. – Oh California! That's the land for me,
I'm going to California the gold dust for to see.
There from the snowy mountains side
Comes down the golden sand,
And spreads a carpet far and wide
O'er all the shining land;
The rivers run on golden beds,
Oe'r rocks of golden ore.
The valleys six feet deep are said
To hold a plenty more.
Chorus. – Oh California! That's the land for me,
I'm going to California the gold dust for to see.
I'll take my wash bowl in my hand,
And thither wind my way,
To wash the fold from out the sand
In California.
And when I get my pocket full
In that bright land of gold,
I'll have a rich and happy time:
Live merry till I'm old.
Chorus. – Oh California! That's the land for me,
I'm going to California the gold dust for to see.
The One he Sings Here.
(Sung to the tune of Irish Emigrant's Lament.)
/
/ I'm sitting on a big quartz rock,
/ Where the gold is said to grow;
/ But, I'm thinking of the merry flock,
/ That I left long ago:
/ My fare is hard, and so is my bed,
/ My claim is giving out,
/ I've worked until I'm almost dead,
/ And soon I shall "peg" out.
//
/ I'm thinking of the better days,
/ Before I left my home;
/ Before my brain with gold was crazed,
/ And I began to roam.
/ Those were the days, no more are seen,
/ When all the girls loved me;
/ When I did dress in linen clean,
/ They washed and cooked for me.
//
/ But awful change is this to tell,
/ I wash and cook myself;
/ I never more shall cut a swell,
/ But here must dig for self.
/ I ne'er shall lie in clean white sheets.
/ But in my blankets roll;
/ An oh! The girls I thought so sweet,
/ They think me but a fool.
* * * * *
Some Quotable Quotes:
You can get out of debt by having some plastic surgery. Cut up your credit cards! ..John Hagee
Life is like a dogsled team. If you ain't the lead dog, the scenery never changes. ..Lewis Grizzard
To be successful, rise early, work late and strike oil. ..J. Paul Getty
Love cures people, both the ones who give it and the ones who receive it. ..Carl Menninger
Mirrors don't lie and thank God, they don't laugh! ..John Hagee
Adam and Eve were the only ones who didn't have to go through teething or potty training. ..Mark Twain
When the cannibal came home late for dinner, his wife gave him a cold shoulder! .. L. M. Boyd
Cats are smarter than dogs. Did you ever see a 10-cat team pulling a sled? ..Jeff Valdez
Success is going from failure to failure, without losing your enthusiasm. ..Abe Lincoln
* * * * *
Some More Historical Trivia – Some of you know that on the Kutzner's property (Bald Eagle Ranch, two miles north of Havilah) is an old shop/storage building which has "seen better days." We were always told by Herman and Ethel Kutzner, original homesteaders of the property, that this was the original "School Marm's" personal home, previously located in Walker Basin. We (Wes and your Editor, Janet) had been asked how old the building was and we didn't know. However, recently we ran across the bill of sale from the Trustees of the Vaughn District School that clears this up. It's fascinating to read the old documents which were so delightfully "wordy." (Imagine dealing with this in this day and age. Also, look how far $36.85 went.):
KNOW ALL MEN BY THESE PRESENTS:
That the Trustees of the Vaughn District School are the parties of the first part, in consideration of the sum of Thirty six and eighty five 100 th DOLLARS, current lawful money of the United States of America to us in hand paid by H. J. Kutzner the party of the second part, the receipt whereof is hereby acknowledged, do by these presents, sell and convey unto the party of the second part, or his executors, administrators, and assigns the following articles,
Windmill, tower, cabin, tank, tank house, two rolls of hog wire
and etc. located on a school lot in Walkers Basin, California.
To Have and to Hold the same unto the party of the second part, or his executors, administrators, and assigns forever.
And we do for ourselves or our heirs, executors, and administrators, covenant and agree, with the party of the second part, or his executors, administrators, and assigns, to warrant and defend the sale of the said property, goods, and chattels unto the party of the second part, or his executors, administrators, and assigns, against all and every person and persons whomsoever lawfully claiming or to claim the same.
In Witness Whereof, we have hereunto set our hands the 12th day of February one thousand nine hundred and thirty seven.
Francis M. Seibert (signature)
Daisy Oldfield (signature)
Mrs. Wilma Laney (signature), Clerk, Vaughn District School
~~~~~~~~~~~~~~~~~~~~~~~~~~~~~~~~~~~~~~~~~~~~~~~~~~~~~~~~~~~~~~~~~~~~~~~~~~~~~~~~~
HAVILAH HISTORICAL SOCIETY OFFICERS AND DIRECTORS:
President: Al Price 661/867-2414 email havilahmuseum.org
Vice President Larry Grafius 661/867-2579
Secretary Janet Kutzner 760/379-2636 email kutzner@mindspring.com
Treasurer Jayne Price 661/867-2414 email havilahmuseum.org
Directors Lana Grafius 661/867-2579
Mark Mutz 661/867-2808 email mark@fencepostpaper.com
Immediate Past President/Editor Janet Kutzner 760/379-2636 email kutzner@mindspring.com
Annual membership is $25.00 per individual or family. Membership year is from January 1 to December 31.
The Courthouse Museum and Schoolhouse are open from April 1 through Sep. 30 on weekends from 11 am
until 3 pm, and by appointment. They are located at 6789 Caliente-Bodfish Road, Havilah, CA 93518.
Admission to the museum is FREE, but donations are cheerfully accepted, (and 100% tax-deductible!).
The monthly general meeting is at 3 pm the second Saturday of each month at the Havilah Schoolhouse.
HAVILAH HISTORICAL SOCIETY & MUSEUM
6789 Caliente-Bodfish Road
Havilah, CA 93518