The Havilah Herald
Official Publication of the Havilah Centennial Group, Inc.
aka The Havilah Historical Society and Museum
Havilah California – November 2020
A recognized 501 C 3 non-profit Historical Organization (all donations are tax-deductible)
Dedicated to the preservation of the history of Havilah,
The first County Seat of Kern County, CA
Our Purpose:
The purpose of this corporation is EDUCATIONAL. The organization has been formed and is maintained to research, document, preserve, and share the historic legacy of the town of Havilah, California, and of Kern County, California. Included in this purpose is the objective to provide for the advancement of education about the history of Havilah and early Kern County to the local community at large and to any and all visitors to the community.
* * * * *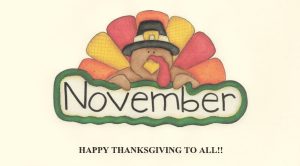 THE PREZ SEZ
Hello Everyone,
I hope you all remembered to set your clocks back 1 hour before going to bed Halloween night, Saturday, October 31st, otherwise you were an hour early for church on Sunday, November 1st !
OK, many of us, the regulars anyway, met outside at the picnic tables on Saturday Oct. 10th, as required by our bylaws, to meet and accept nominations for officers for 2021. We will also need to meet again at the regular time and place in November to continue nominations, and then to close the nominations and hold the official election. Most of the current officers have gotten back to me and said they would agree to stay in their elected positions for another year, and that will be the 5th year in those positions for most of us, but we encourage YOU to toss your hat in the ring if you'd like to run for any of the offices! These are all "active" positions, with several duties that go along with them. Thankfully we've got a great team of officers! Think about it, and be sure to come to this month's meeting, even if not to toss your hat into the ring, but just come to say "Hi" and VOTE! Unless anything changes, it will probably be outside at the picnic tables again. Hope to see all of your smiling faces there.
We voted earlier this year, before the covid pandemic made us close down, to get rid of the multi-year-old fold-up Christmas tree and to buy a real tree to put up in the School House each year. Hopefully we will be able to meet for our Holiday party in December. We will put up a live Christmas tree in the Schoolhouse right after Thanksgiving, and still plan to get together, if only briefly, to bring in our unwrapped gifts for the local children's charity in the Kern River Valley in December. We are keeping our fingers crossed and hoping we will at least have a Covid-19 vaccine by then so we can enjoy our annual Christmas Party together. So, come to our meeting at the Schoolhouse Saturday, November 14, 2020 at 3 pm (notice I said "at" the Schoolhouse and not "in" the Schoolhouse)? Depending upon the virus situation, we may have to meet again out at the picnic tables (providing the weather will allow it). Be sure to bring your masks, and plan on social distancing. Oh yeah, you might also want to bring a lawn chair. Those concrete benches can get mighty chilly on the posterior!
I want to thank Bob Porter, and Larry Grafius, AGAIN, for donating their time and energy to repair the damaged cable-fence and post at the Courthouse museum! I don't know what we'd do without you fellas (and your ladies)! Bob and Larry tell me we've got some new shelving in at the Schoolhouse cloak room, and more coming (if not already in, in the Courthouse store room)!
THANKS AGAIN GUYS!
AND HERE'S WISHING ALL OF YOU AND YOURS A VERY HAPPY THANKSGIVING!
Your Prez —- Al
THE BOOK SAID, "ANOTHER EPISODE OF MORE
INTEREST THAN IMPORTANCE,"
(and I say, "Why?") Al Price
In 1932, Wallace P.V. Smith already had his Master's, and submitted his dissertation for his Doctorate entitled, "The Development of the San Joaquin Valley, 1772-1882" at U.C. Berkeley. It was over 500 pages long, and later expanded to the current 859 pages and retitled, "Garden of the Sun". Much of his research came from diaries of the pioneers, and from never before revealed church documents. One story I really found interesting was in Chapter 3, "Mission Sites and Neophytes" (pages 64 – 66).
To paraphrase: A padre and two soldiers went on a pedestrian tour from Mission San José to the San Ramón Valley, and planned to cross the hills into the San Joaquin. While crossing Walnut Creek they were attacked by a horde of 800 Indians. Apolinario Bernal, a gigantic soldier, told the padre and other soldiers to "run for your lives, and I will hold them off at the narrow crossing of the stream." He stayed behind, but instead of just standing there waiting, he rushed towards them with his bayonet fixed. There, on the narrow bridge he stood, broad shouldered and erect.
Nor was it long before the enemy swarmed the bridge. As each warrior approached, he received the bayonet, and then became Apolinario's shield as another approached. But soon he was overwhelmed by their superior numbers. For him, the fight was done. Then as if laying down for slumber after play, he was pale as he fell into his permanent sleep. His horse was killed, his ammunition gone. This was one of those rare examples of a man, not losing his life, but giving it up to save others. Strangely enough, there was never an official report of this supreme act of heroism. The padres never wrote about this brave act to any extent, but rest assured, if it were a priest who had done this, Rome would still be echoing with the story. In long-overdue reverence, we all need to remember Apolinario Bernal.
* * * *
Note of interest for all residents in Kern County over 65. There is now available a Community Senior Food giveaway program. You may sign up (661/498-7831) for a 70-pound box of food (for each senior) which is delivered to your door, free of charge, once a month. Included are various canned goods, dry goods, gloves and masks, fresh milk, apples, tuna, chili beans etc.
* * * *
RIDING
Following is another excerpt from well-known western author Louis L'Amour's novel Lonigan, Oct. 1988:
Rodeos have produced some great riders, and I've been fortunate enough to know some of the very best, but the most fun riding I ever saw – and some of the best – was down on the Big Sandy in Arizona when some of the local boys were getting in shape to try rodeo riding.
They rounded up some rough stock from the wild country, horses that had never been ridden by anybody, and they tried their luck. There was nobody around to blow a whistle and nobody to pick them off when their time was up. They got into the saddle and, if they could, rode the horse to a finish – and some of those horses seemed to have read the book and gone to school when it came to bucking.
Those kids, most of them 15 to 25, had been riding all their lives, getting into the saddle on frosty mornings when a horse figures it's his right to put is rider into the nearest prickly pear patch or whatever is available.
It wasn't my kind of riding. I always preferred placid, contemplative horses that had nowhere in particular they wanted to go.
When those boys rode, it was for their own pleasure, and there was no audience except some more of their own kind or a few older cowboys who had graduated from that sort of thing years before and now were perfectly willing to watch.
There were a couple of brothers among the older cowboys, however, who had made a name for themselves in rodeo areas. They had a brother named John who, if he would ride, was the best of them all.
There was a hammer-headed roan with a mean eye who just seemed to smile when a cowboy put a boot in his stirrup. Whatever there was to know about bucking, that roan knew, but it was what he invented on the spur of the moment that played Hob with the boys.
He piled several of them without working up a good lather, and they all egged John into trying him, until finally he gave in.
It was a ride that would have taken first money at Cheyenne or Calgary, but instead it happened on a frosty morning in Arizona with only 15 or 20 people standing around to watch.
John rode him all right; rode him a good two or three minutes and then unloaded and ducked through the poles of the corral with that roan right after him, teeth bared.
Soon after, I left that part of the country, but I'll not forget what John said when they asked if he'd ride that roan again. It wasn't very original and it wasn't witty, but it was explicit. He simply said, "Not for all the money in the world!"
It was the way he said it that mattered. I don't know what happened to John or the roan, but I've never forgotten that ride.
* * * *
VERY STRANGE NEWSPAPER HEADLINES
· Homicide Victims Rarely Talk to Police
· The Majority of Americans, 4 out of 10, Say They Hate Math
· Breathing Oxygen Linked to Staying Alive
· Thief Found in Violin Case
· Statistics Show Teen Pregnancies Drop Significantly After 25
· Marijuana Decision Sent to Joint Committee
· China May Be Using the Sea to Hide Submarines
· Federal Agents Raid Gun Shop, Find Weapons
· Diana Was Still Alive Hours Before She Died
· Man Kills Himself and Runs Away
· A Nuclear Explosion Would Be A Disaster
· World Bank says, "Poor Need More Money"
· One-Armed Man Applauds Kindness of Strangers
· Tiger Woods Plays with His Own Balls
· Bridges a Big Help to Crossing Rivers
· Missippi's Literacy Program Showing Improvement
· Northfield Plans to Plan Strategic Plan
· Rooms with Broken Air Conditioners are Hotter Than Others
************************************************************
YOUR CURRENT OFFICERS:
President – Al Price
Vice President – Larry Grafius
Secretary – Roy Fluhart
Treasurer – Jayne Hotchkiss-Price
Directors: Lana Grafius
Wes Kutzner
Immediate Past President/
Newsletter Editor – Janet Kutzner
Annual membership is $25.00 per individual or family when monthly newsletter is emailed. If newsletter is snail-mailed the membership fee is $35.00 TO OFFSET THE ADDITIONAL COSTS OF MAILING LABELS, STAMPS, PAPER, ENVELOPES, AND PRINTER INK (NOT TO COUNT ALL THE ADDITIONAL TIME INVOLVED, THEN THE MAILING!) The membership year is normally from January 1 to December 31. The Courthouse Museum and Schoolhouse are usually open from April 1 through Sep. 30 on weekends from 11 am until 3 pm, and by appointment. We are located at 6789 Caliente-Bodfish Road, Havilah, CA 93518. Admission to the museum is FREE, but donations are cheerfully accepted (and 100% tax-deductible!). The monthly general meeting is normally at 3 pm the second Saturday of each month at the Havilah Schoolhouse, but may be altered due to the Covid-19 pandemic and shutdown.
*************************************************************************************************
SO, YA' WANNA BE A MEMBER, HUH? GREAT !
Membership Application to the Havilah Historical Society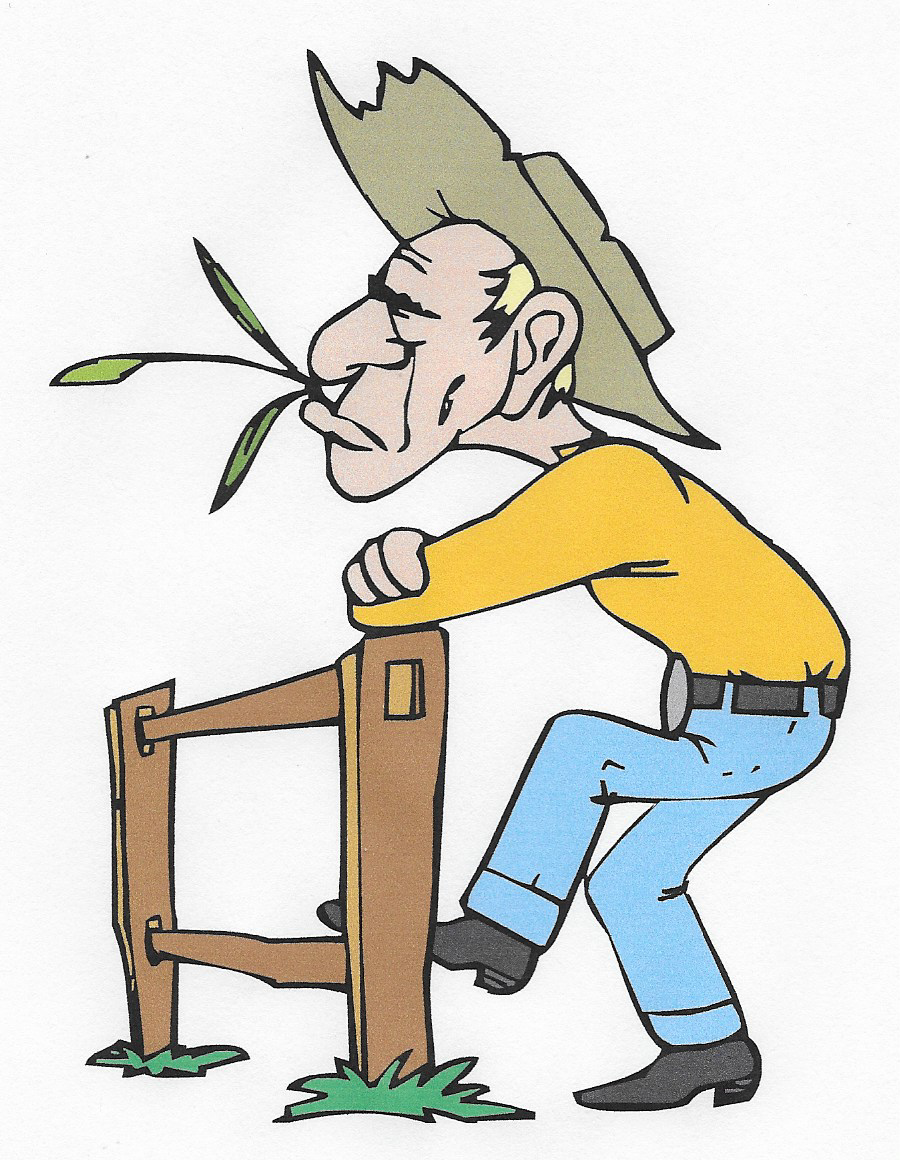 (Choose membership type, print a copy, enclose your gold dust, and send it to the address below, under Membership Renewal)
Annual membership, and newsletter by

e-mail

$25/yr (Jan – Dec), or
Annual membership, and newsletter by

snail-mail

$35/yr (ink, paper, envelope, stamps & time)
(Membership subject to approval by the Board of Directors of the Havilah Historical Society a.k.a. The Havilah Centennial Group, Inc., and consists of an INDIVIDUAL ADULT OR TWO ADULT FAMILY MEMBERS, LIVING AT THE SAME ADDRESS. (The only one we Grandfather is our Grandfather!)
Date submitted ______________
Name(s) ___________________________________________________________________________
E-mail address: ___________________________________________________________________
Regular mail address: ____________________________________________________________ Amount Enclosed _____________________________________
We are an authorized 501 C 3, non-taxable, non-profit, recognized under both State and Federal regulations. ALL DONATIONS ARE TAX DEDUCTIBLE!
YOU DO NOT HAVE TO LIVE IN KERN COUNTY TO BECOME A MEMBER
(just be able to walk over hot coals, barefooted, while singing the Star Spangled Banner, in Gaelic !)
Membership Renewal:
Havilah Centennial Group, Inc.
Havilah Historical Society & Museum
6789 Caliente-Bodfish Road, Havilah, CA 93518
www.havilahmujseum.org Fiscal Year from Jan. 1 to Dec. 31
$25 Annual Dues for an Individual or a Family Membership (a family is 2 adults for voting purposes), will entitle members to receive notices via monthly newsletter, The Havilah Herald, of meetings, functions, and events. $35 Annually if you require the monthly newsletter by "snail-mail".
Name________________________________________________________________________
Mailing Address_______________________________________________________________
Phone________________________________email___________________________________
Deliver newsletter (check one) by email______ or by snail-mail______ (Membership $25.00 plus $10.00 for snail-mail newsletters and bulletins. Postage, envelopes, paper, etc., AIN'T FREE. Total snail-mail membership $35.00 / yr.)
Date Renewal Submitted___________________________________
~~~~~~~~~~~~~~~~~~~~~~~~~~~~~~~~~~~~~~~~~~~~~~~~~~~~~~~~~~~~~~~~~~~~~~~
* * * * *
Membership year is from January 1 to December 31.
The Courthouse Museum and Schoolhouse are open from April 1 through Sep. 30 on weekends from 11 am until 3 pm, and by appointment. They are located at 6789 Caliente-Bodfish Road, Havilah, CA 93518. TEMPORARILY CLOSED DUE TO COVID-19 RESTRICTIONS! — BUT WE STILL TAKE TAX-DEDUCTIBLE DONATIONS !
Admission to the museum is FREE, but donations are cheerfully accepted, (and 100% tax-deductible!).
The monthly regular meetings are at 3 pm the second Saturday of each month at the Havilah Schoolhouse.
HAVILAH HISTORICAL SOCIETY & MUSEUM
6789 Caliente-Bodfish Road
Havilah, CA 93518