THE Havilah Herald Newsletter —- April 2018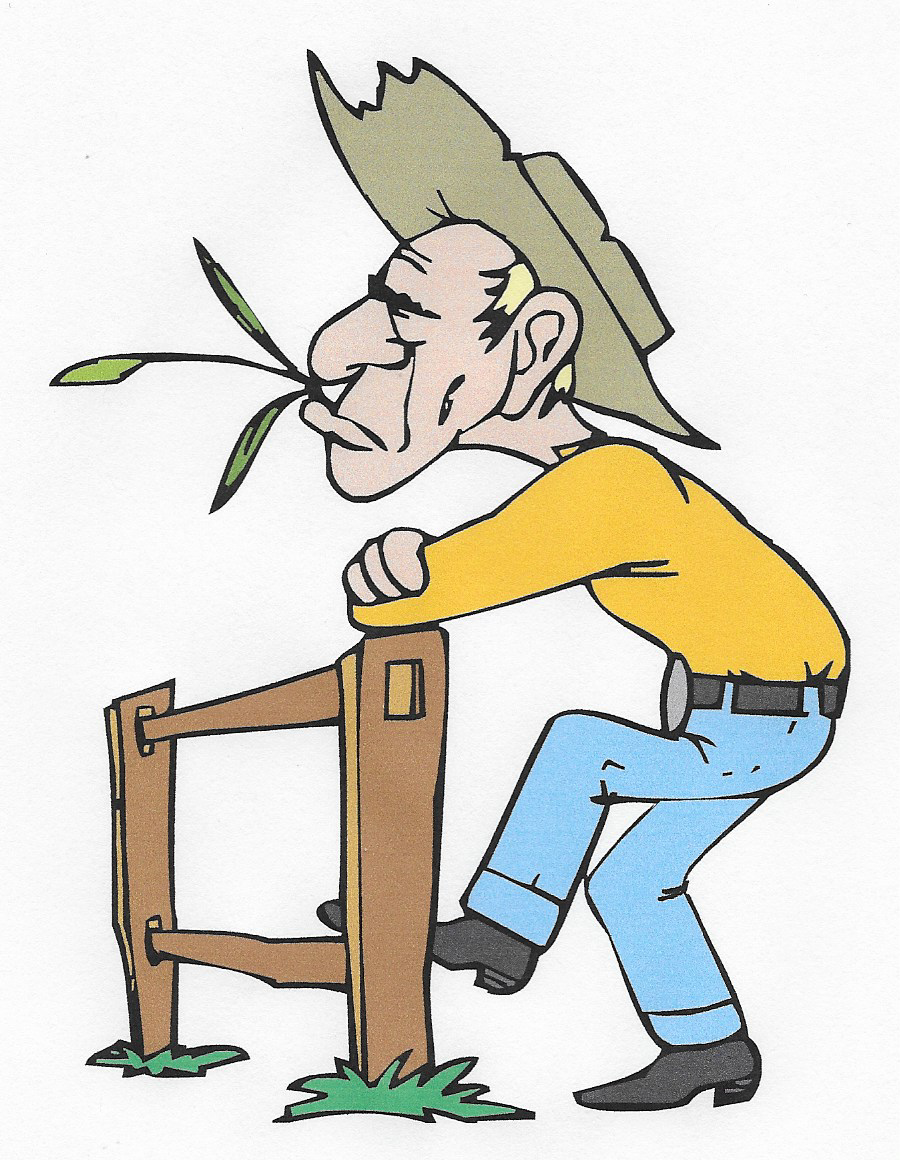 Official Publication of the Havilah Centennial Group, Inc.
aka The Havilah Historical Society and Museum
Havilah California – April 2018
A recognized 501 C 3 Historical Organization (all donations are 100% tax-deductible)
Dedicated to the preservation of the history of Havilah,
The first County Seat of Kern County, CA
Our Purpose:
The purpose of this corporation is educational. The organization has been formed and is maintained to research, document, preserve, and share the historic legacy of the town of Havilah, California, and of Kern County, California. Included in this purpose is the objective to provide for the advancement of education about the history of Havilah and early Kern County to the local community at large and to any and all visitors to the community.
* * * *
Havilah History Days: Mark your calendars—Saturday, May 12 from 10 am until 3 pm!! After a one-year hiatus, Havilah Days will again make an appearance! However, this year will be different. Thanks to the efforts of the Glennville 4H organization, these enterprising young people, under the supervision of Tammy and Jeff Lindley, are going to provide a spectacular day! There will be living history presentations and reenactments celebrating the rich history of our first county seat. The event will now be called "History Day in Havilah".
4-H kids from all around the State will present Old West (1860-1900) themed historical presentations describing the process of a skill used in this timeframe and compete in the Working Demonstration Competition, judged by Museum Board members. Examples: Sewing, Leatherwork, Soap Making, Carpentry, etc.
Some will reenact an Old West Historic Character by dressing in time-period correct clothing and presenting their interview to a panel of judges Some examples of characters to be portrayed: Annie Oakley, Calamity Jane, Wild Bill Hickok, Billy the Kid, Butch Cassidy, or an unnamed character such as a Blacksmith, Cobbler, Shop Keeper, etc.
This exciting day is not far off. Oh yes, and to help support our Historical Society, the kids will provide a spaghetti lunch, with proceeds going to both the 4-H and Havilah Historical Society. See you then!! * * * * *
The next general meeting for the Historical Society will be Saturday, April 14 at 3 pm at the schoolhouse. Everyone is invited – be a part of the final plans for the upcoming Havilah History Day…don't miss it!
Asbury Harpending Jr.
By Asbury Harpending Jr. in The Great Diamond Hoax
and Other Stirring Incidents in the Life of Asbury Harpending Jr. (1913)
Asbury Harpending Sr. was one of the wealthiest landowners in Kentucky in the 1850's. He was a poor little rich kid when he ran away from college at the age of 15 to join the U. S. Military to go down and fight in South America. He and about 120 other young men were rounded up by the U.S. government as being too young to be in the Army, and were to be sent home. Asbury Jr. escaped, but ended up going back home anyway. At 16, his father gave him around $1,600 (roughly $224,000 in today's money) and suggested he go search for gold in California.
Instead of going to New York and taking a freighter to California, Harpending Jr. decided he needed a little more excitement by traveling the Mississippi down to New Orleans to see the sites, and then going by steamer around the cape to San Francisco. The ship was overbooked; it was designed to transport 500 people, but had just over 1,000 on board. The Captain had two storage areas below decks that were filled with fruits and vegetables that he was planning to sell in San Francisco, but because the ship was so overcrowded, they soon ran short of food. The passengers broke into one of the storage lockers and shortly there was not as much as an orange peel left behind.
The Captain, realizing they would break into the second storage locker within another day or two, agreed to sell Asbury H. Jr. that supply of fruits and vegetables for $10 in gold. Harpending only had a $5 gold coin and paper money issued by the states, which was only good within the boundaries of those states, so he gave the gold coin to the Captain and told him that he would return before the end of the day and pay him the balance. He was given the key to the storage locker, and immediately went to the upper deck and held a food auction. By the end of the day he had sold out and had a $400 profit. He paid off his debt to the Captain.
A fellow passenger on board was impressed with young Harpending, and suggested that he look into going to the gold mining areas of northern California and reworking some of the "worked out" gulches, then he named a couple of them. That's exactly what Harpending did, and from one of these worked out areas he made $6,000 (worth $840,000 today), and just over $60,000 from the second one (a little over $8,400,000 in today's money).
He had just turned 17 when he heard about the riches to be made in gold mining down in Mexico, but that Americans had to look out for the banditos or they could lose everything, including their life. He hooked up with a Mexican partner and at his partner's suggestion went over 200 miles inland to do his prospecting. The partner knew the area well, and soon they were showing a great profit.
So what did they do? The partner invited the banditos to the haciendas at the mines and treated them like royalty – wined and dined them and made sure they had everything they needed when they left. Then Harpending hired the banditos to guard the gold shipments to the coast. It was a very good deal because Harpending shipped only gold ore, not refined gold bullion. The processed gold would definitely have been too much of a temptation for the banditos, but with shipping only "rocks", and paying them very well to guard the shipments, he ended up with $250,000 in his pocket, and millions more back in his mines when he left Mexico and headed back to California.
Still under 20 years old, and with pockets full of money, Harpending went to see Confederate President Jefferson Davis and convinced him that he could outfit a ship and cut off the gold and silver coming out of California to supply the Union Army. Davis agreed with his plan, gave him a commission as an officer in the Confederate Navy, and a letter of marquee, which authorized Harpending to fit up a ship with arms for the purpose of capturing enemy ships. He then purchased a ship called the Chapman and loaded a couple of Mexican cannons (still in the crates), and several crates of rifles, pistols, and a large amount of ammunition which he also stored below deck. Then he hired around 20 mercenaries, and with three partners (all members of the "Knights of the Golden Circle" named Alfred Rubery, Lorenzo Libby, and Ridgley Greathouse), and took the Chapman to the San Francisco harbor.
Harpending belonged to a group of wealthy southern sympathizers, and had plans to blockade the San Francisco harbor to keep the Union Army from getting needed supplies. A General Albert Johnston was also from the south, and was placed in charge of the military districts of the Pacific. Johnston knew of the wealthy southerners group and their plans, but asked that they hold off and not do anything drastic right now. Harpending and Greathouse were young and ambitious, and decided not to follow General Johnston's request. Someone, later found to be one of his companions, Libby, had notified the authorities, and shortly thereafter Harpending woke up on the Chapman, and was surrounded on all sides by police and military boats. He, along with Greathouse, Libby, and Rubery, began gathering and trying to burn as many incriminating documents that were on the ship as they could.
The military arrested the four principals for "piracy" after they found the cannons, firearms, and ammunition below. The 20 mercenaries were released after Harpending and the other three vowed that these men were hired to fight only to protect their mining interests after the ship reached Mexico. The four were then taken to the Union prison on Alcatraz. Greathouse it turns out was a grand nephew of Mr. Lloyd Tevis, was really a silent partner of the Cattle company called Haggin & Carr. (Carr was the least wealthy of the trio and was eventually forced out). Tevis came up with the bail money for Greathouse's temporary release after he had only been on Alcatraz for a few days. Rubery, Libby, and Harpending were transferred to a jail in San Francisco and held there for six months. The "piracy" charge was changed to "treason" when some of the paperwork the four attempted to burn on the Chapman was reconstructed, and Libby became a government informant.
At the trial, Libby and Greathouse testified to conversations that never took place according to Harpending. Rubery had been classified as "a common foreign adventurer", which then changed the charge to "High Treason." "It took a jury of 12 unbiased men just 4 minutes to find us guilty of high treason," said Harpending, "and we were sentenced to 10 years and each given a fine of $10,000 ($140,000 in today's money).
A few months later, Greathouse was released under President Lincoln's General Amnesty Act. Rubery was pardoned by President Lincoln, and immediately put on a ship back to England. "Libbey, I heard," said Harpending, "was put on a ship to China." "But, because I had a commission as a Confederate Naval officer, I didn't qualify for release under the President's General Amnesty Act. So, I hired the best attorneys of the time, and several months later was pardoned by a sympathetic Judge, provided that I pay the $10,000 fine. Which I did, and which left me with exactly $8.50 in my pockets. I was now free, and broke." There was a turmoil going on down in Mexico, and Harpending had lost his mining properties to the rebels.
Harpending had spent many months in the finest hotels in San Francisco prior to his imprisonment, and rather than ask his father for help (he and his father were on opposite sides. Asbury H. Sr. was for the North, and Jr. was a Southern sympathizer), he went to a hotel manager and laid his situation on the line to him. To his surprise, the manager gave him not only a free room, but three free meals a day. Harpending stayed there for about a year.
One day he was asked to come to a friend's house for dinner, and while there his friend told him that he needed to leave San Francisco, and preferably California, that night. Word had come down that he was to be arrested in the morning. The friend gave him a pouch with around $1,500 in it and said a horse would be waiting for him outside. Rather than take the horse, Harpending got on a train to San Jose. At the house of another friend Harpending was told that the U.S. Marshal had sent instructions for Harpending to be arrested on sight, so other friends with southern sympathies took him to Gilroy, where he got on a stage that was headed for the San Joaquin Valley and then to Visalia.
One of the passengers on the stage was a mining engineer, and an amateur investor. He was on his way to Kernville to take a look at a mining property. Harpending knew about the "ville", and that it was said to also be full of many southern sympathizers like himself. This was during the winter of 1864, the Civil War was still on; California was mostly a Union Army state, and was also suffering through an awful drought. The weather was more like mid-summer. When the stage approached Visalia, Harpending, knowing that there was a large military post in Visalia, had the stage stop and he made a detour on foot to where he once again met up with his mining friend to travel with him on to Kernville.
This new friend, Mr. Byington, was going there to look at a mine called the "Big Blue", and since Harpending knew all the terminology and had owned mines himself, he was invited to join Byington on his mine inspection tours.
Even though the mine foreman showed them glowing reports of assays, and potential for even better results, what Harpending saw was not as glowing. As a matter of fact, the stamp mills themselves had not been in use for many months. Harpending advised Byington to unload any Big Blue stock that he may have already purchased, and do it now. Just a couple of month's later, Big Blue stock wasn't worth picking up off the street.
"A short while later, about 3 months or so, three friends and I decided to head out into the mountains to try our luck." Harpending said. "We stopped along Clear Creek, and after a little prospecting, found we were in a potentially very rich gold producing area." He picked up some fragments of quartz, crushed them, then panned them out, and to his surprise "there was a goodly amount of gold." That's when he sent one of his companions back to town (Kernville) to gather enough men to form a mining district under the existing laws. "I decided to call our new town 'Havilah, a country rich in gold' from the Bible, and to name our new mining district 'Clear Creek'. I then showed judgment and forethought by claiming and staking out an area as a natural town site." (He was a wanted man – so he never made a legal claim to the land as he states he did in the book. He also never ventured far from Havilah in fear of being caught and returned to prison in San Francisco — during this time anyway. … Al Price).
When he was in San Francisco there was a smaller newspaper called the American Flag. It wasn't much of a rag, and disappeared from the scene; however, according to Harpending, it showed up again in Havilah. While it was alive in San Francisco it was his enemy, shouting to the rooftops about the southern traitor, Asbury Harpending Jr. was now residing in Alcatraz. Once again it was on a Harpending witch-hunt, telling the world that Harpending was located in a mining town in the mountains just behind Kern City, and was organizing his southern friends to begin another fight through Texas. And soon all of the mercenaries and southern sympathizers he knew from San Francisco were flocking to Havilah, some for the adventure, and others, most others, for the high values of gold that the Flag told them about.
One group that heard the news was the post of soldiers Harpending had previously avoided in Visalia..Under orders they were to go to Havilah and arrest Harpending and break up the ring of southern soldiers. But Harpending had arranged many lookouts along the way and "when the 80 or so cavalrymen came tramping down the mountainside they found themselves surrounded by four times as many raw-boned, bearded, athletic miners, each armed to the teeth. As I stepped forward I saluted the officer in charge, and said they were just in time for breakfast," according to Harpending.
"The officer replied in a surly fashion that he had orders to come arrest me, and to break up and disperse a band of cutthroat rebels," to which I told him, "Your information is incorrect. We are but men peacefully pursuing a lawful occupation; and that we were ready to surrender to any lawful authority, but must first know the specific nature of the offense. I urged him and his men to come into town and interview any of our well-known Union men, and to satisfy himself that we were neither outlaws nor rebels.
The troopers rode into camp with their escort of miners, and had a "jolly-good breakfast" before leaving. But we knew that this would not be the end of it. So, I sent a full statement of the case to a friend, a Colonel Crockett, later to be Justice of the Supreme Court. He talked to General McDowell who was now in charge of the military in the Pacific, who then gave orders that the military post in Visalia was not to interfere with us further.
And at the same time I was advised that I was free to travel to San Francisco or anywhere else I'd like to go, without fear of arrest, and that the U.S. Marshal had been advised that I had nothing to do with the re-arrest of Mr. Greathouse.
With sufficient money in my pockets I made haste back to San Francisco, paid my trifling debts, not overlooking the hotel keeper, bought a quartz-mill and appurtenances, and came back to the valley and laid out a town in 1865. Along the main street I sold land at $20 a foot; I was also offered fancy prices for my mining claims, and banked over $800,000 ($11,325,400 in today's money) by the end of 1865. The town of Havilah prospered greatly as I returned full time to San Francisco. I assisted, while a resident of San Francisco, in the passage of a bill to separate from the county of Tulare, in favor of a new county of Kern. Also, by the testimony of many people now living, I discovered the great mining district and founded the thriving town, so if the matter of paternity is ever brought up in court, it will probably be proved to the satisfaction of a jury that I am the father of Kern County." — A. Harpending Jr., 1913
(Thank you to Prez Al for submitting this historical story of the founding of Havilah).
* * * * *
HISTORIC CHRONOLOGY OF SIGNIFICANT DATES OF KERN COUNTY
By Richard C. Bailey, Director Kern County Museum
"In the Days of '49"
Published by the Kern County Museum, Bakersfield, CA 1966 (Part 14)
1959 Lake Ming on Kern River dedicated.
1959 Kern Administration, Courts, and Police Buildings dedicated.
1959 Boron High School began.
1960 National Track and Field Championship (AAU), Bakersfield.
1960 Radio Station KUZZ (formerly KIKK) began broadcasts.
1960 National Defense and Resource Conference, Bakersfield.
1960 Seventh Annual Meeting of the Conference of California Historical Societies, Bakersfield.
1961 First Centennial Preview Celebration.
1961 Construction on Dell Webb's Kern City began.
1961 Radio Station KDOL, Mojave, began broadcasting.
1962 Foothill High School began.
1962 Dedication of Maturango Museum, China Lake.
1962 Bakersfield Civic Auditorium completed.
1962 X15 sets altitude record of 314,750 feet, or more than 59 miles, at Edwards, with Major Robert M. White at the controls.
1962 Edwards Air Force Base observed 20 years of flight testing.
1962 Bakersfield News Bulletin began publication.
1963 Radio Station KIFM established FM Multiplex Stereo.
1963 Edwards Air Force Base selected as one of three recovery centers for manned space flight.
1963 Groundbreaking of Feather River Project in Kern County.
1963 Shafter Golden Anniversary celebration.
1963 Kern County Young Historians organized.
1963 Population center of California located west of Shafter in Kern County.
1963 Preliminary construction on Feather River Project began with drilling of water wells near mouth of Grapevine Canyon.
1964 First Annual Tehachapi Fruit Festival.
1964 First Annual Wofford Heights Fall Festival.
19 64 Arvin's Golden Anniversary Celebration.
1964 U. S. 99 Freeway by-passing Bakersfield, dedicated.
. (To be concluded next month) * * * *
Annual membership is $25.00 per individual or family. Membership year is from January 1 to December 31. The Courthouse Museum and Schoolhouse are open from April 1 through Sep. 30 on weekends from 11 am until 3 pm, and by appointment. They are located at 6789 Caliente-Bodfish Road, Havilah, CA 93518. Admission to the museum is FREE, but donations are cheerfully accepted, (and 100% tax-deductible!).
The monthly general meeting is at 3 pm the second Saturday of each month at the Havilah Schoolhouse.
* * * * *
LIKE IT ? HATE IT? LET US KNOW – WE CAN'T FIX IT IF WE DON'T KNOW IT'S BROKE!
HAVILAH HISTORICAL SOCIETY OFFICERS & DIRECTORS:
President: Al Price 661/867-2414 email havilahmuseum.org
Vice President Larry Grafius 661/867-2579
Secretary Janet Kutzner 760/379-2636 email kutzner@mindspring.com
Treasurer Jayne Hotchkiss Price 661/867-2414 email havilahmuseum.org
Directors Lana Grafius 661/867-2579
Mark Mutz 661/867-2808 email mark@fencepostpaper.com
Immediate Past President/Editor Janet Kutzner 760/379-2636 email kutzner@mindspring.com
Annual membership is $25.00 per individual or family. Membership year is from January 1 to December 31.
The Courthouse Museum and Schoolhouse are open from April 1 through Sep. 30 on weekends from 11 am
until 3 pm, and by appointment. They are located at 6789 Caliente-Bodfish Road, Havilah, CA 93518.
Admission to the museum is FREE, but donations are cheerfully accepted, (and 100% tax-deductible!).
The monthly general meeting is at 3 pm the second Saturday of each month at the Havilah Schoolhouse.
HAVILAH HISTORICAL SOCIETY & MUSEUM
6789 Caliente-Bodfish Road
Havilah, CA 93518