The Havilah Herald
Official Publication of the Havilah Centennial Group, Inc.
aka The Havilah Historical Society and Museum
Havilah California – OCTOBER 2021
A recognized 501 C 3 non-profit Historical Organization (all donations are tax-deductible)
Dedicated to the preservation of the history of Havilah,
The first County Seat of Kern County, CA
Our Purpose:
The purpose of this corporation is EDUCATIONAL. The organization has been formed and is maintained to research, document, preserve, and share the historic legacy of the town of Havilah, California, and of Kern County, California. Included in this purpose is the objective to provide for the advancement of education about the history of Havilah and early Kern County to the local community at large and to any and all visitors to the community.
* * * * *
THE PREZ SEZ
for October 2021
HAPPY HALLOWEEN !
Hello Everyone,
Yeah, it's getting very close to election of officer's time again in Havilah. I have really enjoyed being your President over the last five years. I'm not going away, but I think it is time for someone else to step up and take this very important position over. I want to thank all of you for your great support, and I know that you'll continue that level of support for your new corps of officers!
When I took over as President in 2017, I contacted the state and federal income tax folks, and found out that our 501C3 (non-taxable status) had been revoked in 2010 due to no reportable income documentation being filed for the previous 3 years. I filled out and re-filed the 27-page application for renewal, and filed all the proper documents from the previous unreported tax years. It took about 10 months to complete, but we got our non-taxable status back, and I've filed all the annual reports to state, local, and federal authorities, and acted as the contact person for Havilah every year since then.
In order to get renewed, I also had to provide them with an updated copy of our bylaws, with some specific wording and requirements, such as, what we would do in the case we decided to close our doors forever.
In addition, I checked into the possibility of a website being developed for Havilah, and found three local web hosting concerns to talk to. At minimum, if we had had them develop one for us, it would have cost an initial $2500 to $3500 for 5 pages, and $1000 for each additional page, plus an annual "web hosting fee," of about $500 to $600. Instead, even though I had no experience, I hired a web hosting company, but I stumbled through and developed our web pages for Havilah (www.havilahmuseum.org). I do all the monthly monitoring and updating. We pay about $300 every two years for "In Motion Hosting" to provide the web space for us, and to keep us free from hackers trying to break into our site and change things.
I am not looking for a pat-on-the-back. I just want the new president to know what I've been doing during those years, and what he or she can expect to either do, or dole out to others …. and it ain't going to be to me! In other words, I'm not giving up the position, and then still have to do all the things that I have been doing for the last five years. Jayne and I belong to four other historical societies and a Ham radio group. I have been president in two of them, and have currently been asked to consider running for president in two of the others for next year.
I plan on sticking around, and probably will run for one of our other positions here in Havilah, which will also keep the volunteer grant money coming to Havilah each year from my ex-employer.
Here's Just a Few Things That Your Havilah President Does:
· Presides over each monthly meeting (when allowed to be held).
· Assists our Newsletter Editor by printing the hard-copies of the newsletter and mailing them to the members who don't have an e-mail address, and maintains
a supply of mailing labels, printer paper, stamps, and envelopes.
· Represents the Havilah Centennial Group, Inc. aka The Havilah Historical Society and Museums at off-site meetings when asked.
· Answers snail-mail and e-mail questions from the Public as they come up.
· Is the main contact, and the person who files the annual State, Federal, and Local 501 C 3 (non-taxable, non-profit) paperwork, and answers their questions
whenever they arise.
· Maintains the monthly Havilah Museum Website pages, and updates information on it as required. Posts each month's newsletter on it as soon as it comes
out.
· Works as a Docent (volunteer guide) at the Courthouse and Schoolhouse (usually two or more times month, when open.
· Prepares the monthly "Prez Sez" articles for the newsletter, and submits other items of interest to the newsletter editor for current or future newsletters.
· Maintains a current copy of the Havilah bylaws, makes a copy available upon request from any member of the public (as agreed to, to maintain our 501C3).
Good Luck! — Al
* * * * * *
Excerpts from "Pioneer Days in Kern County"
(by Arthur S. Crites)
Most of you know that before the town was named "Havilah" it was known as "Clear Creek". Why? Because the creek that ran through it was called Clear Creek.
Who better to write about the pioneers of Kern County, than one of the pioneers himself, as the first line in his book says:
"I was born on Dad's ranch at Clear Creek on the northerly slopes of Bear Mountain, on February 4, 1879….Dad was Angus McCloud Crites, of Scottish descent (as readily may be guessed by his name) of the Clan McCloud….Mother was Louisa Marie Jewett Crites, of the famous Kern County Jewett family, originally from Weybridge, Vermont.
Crites says, "Harpending made his money not by mining, but by promoting the town he had renamed Havilah. This promotion came to Dad's attention, so in 1864 he went from San Francisco, on the regular stage to Tail Holt (now known as White River), and there by stage through Poso Flat and the Bull Grade over the Greenhorn mountain to Keyesville on the Kern River, and from there up Clear Creek to the town now called Havilah.
Dad often told the story of how he arrived in Havilah at about midday and went into an eating place for lunch. This place was a rough log cabin, roofed with canvas. While he was eating, someone came to the door, and seeing the man sitting at the adjoining table, with whom he had had some personal differences, jerked his revolver from his holster and shot him. Shootings of this kind were not infrequent in mining towns of those days."
Dad become a millwright and had a hand in the construction of the second mill on the Big Blue Mine property just north of Kernville. The first mill had been destroyed by fire. He told me that at one time, there were seventeen mill whistles that could be heard each day in Havilah.
In 1868 he was doing some carpentry work for the two brothers Solomon and Philo Jewett on their sheep ranch headquarters on the Rio Bravo Ranch at the mouth of the Kern Canyon. That's where he met my mother Louisa Marie Jewett, a teacher who rode her horse each day to teach school in Tehachapi. In 1870 they married, and Dad took her to his 160-acre homesteaded ranch on Clear Creek. Later, there were four children born — Fidelia Belle in January 1872, Angus Jewett in April 1874, myself in February 1879, and my younger brother George Solomon in 1881.
I'm sorry to report that Fidelia (we always called Delia) had the misfortune to be thrown from a horse and died from her injuries. But there is more to the story:
She, of course, as most women did at the time, rode side-saddle. She and my older brother had gone down to Caliente to pick up Christmas presents on Christmas Eve 1883, that were sent by our father, who was working down in Bakersfield. Some neighborhood boys played a prank and scared her horse as she was riding back. She was thrown over backwards, and her back, hip, and leg were broken. An ore-wagon worker picked her up and took her back to Caliente. After many hours she was then transported to Bakersfield by train, where she was to see a doctor. She died 3 days later.
Dad had built our place on Clear Creek. It was a three-room, up and down board–and–battened house with a shake roof. There was no running water, no sink, no bath tub, no inside toilet, and no window screens to keep the flies out, no carpets, and no linoleum. We did have one luxury, an indoor cook stove. Most homesteaders of the day cooked over an open fire in a rock fireplace with swinging cranes to hold the pots and kettles, or outside on a fire ring. We also didn't have beds with mattresses, our beds had wooden planks with ticks filled with straw or corn husks.
All supplies were ordered from San Francisco, usually a year's supply at a time. They were delivered to Bakersfield, then Dad would have to go down and pick them up. We raised sheep, and Dad would have to drive the sheep and lambs to the harbor in Wilmington, which required about a one month's round trip to make the drive. In those days there was little in the way of fencing. Most fences were just around the house and to protect a small garden.
There was little in the way of law and order in the county in those days. Murders were frequent. There were also well organized gangs that roamed the country and lived entirely off the results of their depredations. Almost every man carried at least one revolver, and sometimes one on each hip. And there was always a belt full of cartridges, which on most men, hooked up high on their left hip, and sagged down to the holster below the right hip.
We always had meat and potatoes. Dad killed our own meat, and "corned it down." We always had a garden and an orchard, and during the spring months, always had milk and butter. We never gave our cows any green feed. Fresh green feed would make them "dry up" until we fed them dry grass. Game like quail, rabbits, deer and pigeons were easy to be had. In the lean months, sugar, tea, coffee, and bacon were missing from our table.
(To be concluded next month)
A cowboy, who just moved to Montana from Texas, walks into a bar and orders three mugs of Bud:
He sits in the back of the room, drinking a sip out of each one in turn.
When he finishes them, he comes back to the bar and orders three more.
The bartender approaches and tells the cowboy,
"You know, a mug goes flat after I draw it.
It would taste better if you bought one at a time."
The cowboy replies, "Well, you see, I have two brothers.
One is in Arizona, the other is in Colorado.
When we all left our home in Texas, we promised that we'd drink this way to remember the days when we drank together.
So I'm drinking one beer for each of my brothers and one for myself."
The bartender admits that this is a nice custom, and leaves it there.
The cowboy becomes a regular in the bar, and always drinks the same way.
He orders three mugs and drinks them in turn.
One day, he comes in and only orders two mugs.
All the regulars take notice and fall silent.
When he comes back to the bar for the second round, the bartender says, "I don't want to intrude on your grief, but I wanted to offer my condolences on your loss."
The cowboy looks quite puzzled for a moment, then a light dawns in his eyes and he laughs.
"Oh, no, everybody's just fine," he explains.
"It's just that my wife and I joined the Baptist Church and I had to quit drinking."
"It hasn't affected my brothers though."
*************************************************************************************************************
2021 Year Officers:
President – Al Price
Vice President – Larry Grafius
Secretary – Roy Fluhart
Treasurer – Jayne Hotchkiss-Price
Directors: Lana Grafius
Wes Kutzner
Immediate Past President &
Newsletter Editor – Janet Kutzner
Website: www.havilahmuseum.org
Annual membership is $25.00 per individual or family when monthly newsletter is emailed. If newsletter is snail-mailed the membership fee is $35.00 TO OFFSET THE ADDITIONAL COSTS OF MAILING LABELS, STAMPS, PAPER, ENVELOPES, AND PRINTER INK (NOT TO COUNT ALL THE ADDITIONAL TIME INVOLVED, THEN THE MAILING!) The membership year is normally from January 1 to December 31. The Courthouse Museum and Schoolhouse are usually open from April 1 through Sep. 30 on weekends from 11 am until 3 pm, and by appointment. We are located at 6789 Caliente-Bodfish Road, Havilah, CA 93518. Admission to the museum is FREE, but donations are cheerfully accepted (and 100% tax-deductible!). The monthly general meeting is normally at 3 pm the second Saturday of each month at the Havilah Schoolhouse, but may be altered due to the Covid-19 pandemic and shutdown.
It's that time of year again when we're reminded that not only is it the continuing efforts of our officers and friends of the Havilah Historical Society that keep us going….but financially, too! Won't you please open your wallets or dust off the ole' checkbook and help us out! Our piddlin' $25.00 annual fee is still the same (if you receive your newsletter by email); however, due to the high cost of postage and ink, we ask that you donate $35.00 if you rely on snail-mail. Below is an application form for your convenience.
*************************************************************************************************
SO, YA' WANNA BE A MEMBER, HUH? GREAT !
Membership Application to the Havilah Historical Society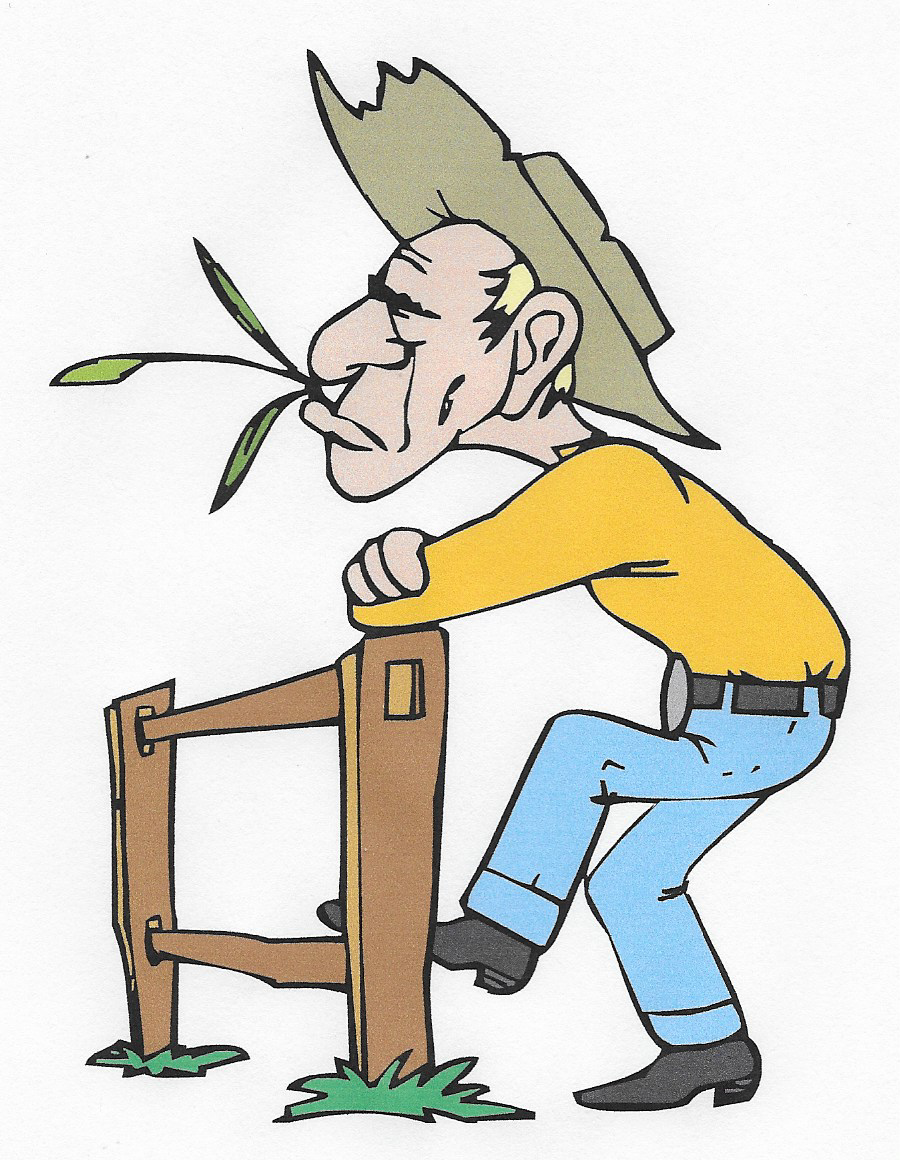 (Choose membership type, print a copy, enclose your gold dust, and send it to the address below, under Membership Renewal)
Annual membership, and newsletter by

e-mail

$25/yr (Jan – Dec), or
Annual membership, and newsletter by

snail-mail

$35/yr (ink, paper, envelope, stamps & time)
(Membership subject to approval by the Board of Directors of the Havilah Historical Society a.k.a. The Havilah Centennial Group, Inc., and consists of an INDIVIDUAL ADULT OR TWO ADULT FAMILY MEMBERS, LIVING AT THE SAME ADDRESS. (The only one we Grandfather is our Grandfather!)
Date submitted ______________
Name(s) ___________________________________________________________________________
E-mail address: ___________________________________________________________________
Regular mail address: ____________________________________________________________ Amount Enclosed _____________________________________
We are an authorized 501 C 3, non-taxable, non-profit, recognized under both State and Federal regulations. ALL DONATIONS ARE TAX DEDUCTIBLE!
YOU DO NOT HAVE TO LIVE IN KERN COUNTY TO BECOME A MEMBER
(just be able to walk over hot coals, barefooted, while singing the Star Spangled Banner, in Gaelic !)
Membership Renewal:
Havilah Centennial Group, Inc.
Havilah Historical Society & Museum
P.O. Box 3, Caliente, CA 93518-0003
www.havilahmuseum.org Fiscal Year from Jan. 1 to Dec. 31
$25 Annual Dues for an Individual or a Family Membership (a family is 2 adults for voting purposes), will entitle members to receive notices via monthly newsletter, The Havilah Herald, of meetings, functions, and events. $35 Annually if you require the monthly newsletter by "snail-mail".
Name________________________________________________________________________
Mailing Address_______________________________________________________________
Phone________________________________email___________________________________
Deliver newsletter (check one) by email______ or by snail-mail______ (Membership $25.00 plus $10.00 for snail-mail newsletters and bulletins. Postage, envelopes, paper, etc., AIN'T FREE. Total snail-mail membership $35.00 / yr.)
Date Renewal Submitted___________________________________
~~~~~~~~~~~~~~~~~~~~~~~~~~~~~~~~~~~~~~~~~~~~~~~~~~~~~~~~~~~~~~~~~~~~~~~
* * * * *
Membership year is from January 1 to December 31.
The Courthouse Museum and Schoolhouse are open from April 1 through Sep. 30 on weekends from 11 am until 3 pm, and by appointment. They are located at 6789 Caliente-Bodfish Road, Havilah, CA 93518. TEMPORARILY CLOSED DUE TO COVID-19 RESTRICTIONS! — BUT WE STILL TAKE TAX-DEDUCTIBLE DONATIONS !
Admission to the museum is FREE, but donations are cheerfully accepted, (and 100% tax-deductible!).
The monthly regular meetings are at 3 pm the second Saturday of each month at the Havilah Schoolhouse.
Our MAILING ADDRESS is:
HAVILAH HISTORICAL SOCIETY & MUSEUM
P.O. Box 3
Caliente, CA 93518 – 0003