The Havilah Herald
Official Publication of the Havilah Centennial Group, Inc.
aka The Havilah Historical Society and Museum
Havilah California – August 2021
A recognized 501 C 3 non-profit Historical Organization (all donations are tax-deductible)
Dedicated to the preservation of the history of Havilah,
The first County Seat of Kern County, CA
Our Purpose:
The purpose of this corporation is EDUCATIONAL. The organization has been formed and is maintained to research, document, preserve, and share the historic legacy of the town of Havilah, California, and of Kern County, California. Included in this purpose is the objective to provide for the advancement of education about the history of Havilah and early Kern County to the local community at large and to any and all visitors to the community.
* * * * *
THE PREZ SEZ
For August 2021
Hello All,
How are you all doing during all of this heat? Well, I hope.
In the past we have discontinued holding our regularly scheduled monthly meetings during the summer due to the heat. Well, we had a pretty good turnout for the June get together, but July was really hot, and there were a couple of competing issues on meeting day, so only 6 of us showed up! So, as a result, we unanimously voted to not have our regular monthly meeting in August 2021, but will get back together at our regular September meeting, Sat., Sept. 11th, at the school house at 3 pm…OK?
I'm sure that we've all had some funny experiences with folks who have never lived up in the mountains. One of them that sticks out vividly in my mind is from a few years ago when our built-in wall oven went crazy. You'd enter a temperature, and when the buzzer went off, we'd place our food in there —- but unfortunately, the oven kept heating, and burned everything to a crisp. It was a Kenmore, so we called Sears to get a service technician to come out and take a look at it. Naturally, he got lost, and as you know, cell phones don't work in many areas of the Basin. I had to go out and guide him in.
As we reached the ranch he said, "Did you see all of those animals running loose out there?" I told him that is normal. Then he said, "Normal? I saw a bull and a cow as we approached the gate up to your place." I said, "No, you saw two cows." To which he replied, "No, you're wrong. One had horns!" (He didn't know that some cows have horns.")
He came inside and took one look at our wall-oven and said, "That oven belongs in a museum! We won't have any parts for it if I can't make a simple repair today." Then he said he was going to have to place a test probe inside, and would have to heat the oven up. "Do you have some oven mitts that I can use?" he asked. The only oven mitts Jayne had out were, "Kitty Mitts." "Don't you have something else," he asked? "I'm not wearing those!" We got him some other mitts, but still ended up having to buy a whole new wall-oven.
The next one involves Jayne's chickens. In appreciation of the good job her mechanic down in Bakersfield had been doing on her truck, Jayne took him a couple dozen eggs as a gift. The next time she saw him, she asked, "How did you and your family like the eggs?" To which he replied, "Oh, my wife said she must have gotten an old one. It had a baby chick forming when she broke it open." "That's impossible," Jayne said, "We don't have a rooster!" "Well then, how do you get eggs?" he asked. She had to explain that chickens lay eggs naturally, without the help of a rooster, and that the only thing that you need a rooster for is if you want baby chickens." I don't think he believed her!
But the best one came to us over the phone a couple of days ago.
A friend called, knowing that Jayne and I live on a ranch in the Basin, and have had several different kinds of animals. He said, "This is probably gonna sound a little strange, but do you guys know anyone up there who has sheep that they can rent out?" "Why?" I asked, "Do you have some weeds and grass that you need to get rid of?" "Nope," he replied, "I've gone into partnership with a couple of guys, and we have some mining property up on a very steep hill. I've got to install 300 to 500 posts up there, along with mining claim document posts, and I need some sheep to carry the posts up there. It's too steep for horses or mules!"
"Well, ask Jayne when she gets home, maybe she knows someone," he said, "then call me back."
An hour later when she got home, and a few minutes after she stopped laughing, Jayne said, "Call him back and tell him none of us have ever heard of pack-sheep. I heard of a cowboy mailman years ago who put a pack on his goat, and had it carry mail and his lunch for him on his rounds, but never sheep!" Besides, how would you control them? Maybe he should consider a pulley system and a winch! … Or, as a last resort, a helicopter!"
Hope you had a good laugh!
See you on Sept. 11th, in the school house, at 3 pm. (Or, on the porch out front of the school house, like we did for the July meeting!)
—- Prez. Al
* * * * * *
The following is from the "Introduction" in "The Sackett Companion" by Louie L'Amour who died June 10, 1988. His book didn't come out until Nov. 1988):
· No man can be judged except against the background of his own time. The standards of yesterday are not the standards of today, and the circumstances of daily life were vastly different. Before anyone attempts to render judgment, one should consider the world in which the man existed, and the customs of that time and place.
· No story of the frontier can be written without knowledge of the physical environment, of the terrain, vegetation, animal and insect life. Each state differs from every other, and within each state there are many widely diverse environments. To write well of the West there is so much one should know, like horses, cattle, weapons, even the way a saddle is rigged. The English saddle, for instance, was intended for brief rides, or hunts, whereas a cowhand lived in his saddle from daylight until dark. It was not only the spot where he spent most of his time, but it was his workbench, and had to be structured as such.
· Our histories are based largely upon official or semi-official reports that appeared at the time when only a small number of the people could even read or write. And, none of the hunters and explorers we have read about even thought about writing what happened to them or where they had been, so, you can believe that in our Western histories, and indeed, in the history of the world, we are basing our learning on conjectures of only a small number of documents.
· At a rough guess, I'll bet 90% of fiction about the West has concerned the Plains states (Kansas, Nebraska, N&S Dakota, Colorado, Iowa, Minnesota, Missouri, Montana, New Mexico, Texas, Oklahoma, and Wyoming). For some reason, they seemed to leave California out. It was second only to Texas in cattle, and some of the best cowboys ever known were Vaqueros!
·
Thank you Prez Al for the above article.
* * * * *
The Talk of the Town
He asked, Did you add lime?"
"Yes," I replied.
"Did you mix in manure?"
Again I replied, "Yes."
He scratched his head. I waved away a fly that kept buzzing my face. The seconds ticked
by as the hot sun beat down on us. Quietly I waited for his wisdom – he was an expert.
At last he spoke.
"Do you ever water them?"
I tried to keep a straight face. "Water them? Do tomato plants need water?" I asked in jest.
He stared until his wife nudged him in the ribs. "Of course she waters them, Dear."
This was embarrassing. I had been so proud of the lush, healthy seedlings I started weeks
before. I carefully followed directions for hardening them off and then planted them,
dreaming they'd grow to be the loveliest tomatoes anyone had ever seen. Oh, yes. This
would show my new neighbors that I truly belonged out here in the country.
But there I was, asking my neighbor if there was any way to save the spindly, shriveled,
pitiful remains of my plants. He tried to encourage me, but I could see on his face there
wasn't much hope. As he drove off, I heard him say something about asking around.
Soon a four-wheeler rumbled up my driveway. The driver and his wife carried four
good-sized leafy plants. He said, "You like cherry tomatoes, don't you? We had too
many."
The lie was meant to protect my pride, but it simply vaporized in the face of such
kindness.
We visited for a good while, discussing the merits of various soil additives and plant
types. I listened with interest to tidbits of information about the goings-on in town. The
couple knew everybody, it seemed, and everything about everybody, too.
How long would it take for the news of my tomato troubles to make the rounds?
A couple of days later we were invited to another farm to see some newborn calves. I
was introduced to a nice young man who, upon hearing my name, politely asked how my
tomatoes were doing.
I've never been famous before. Just wait until they see my radishes.
(from Country Extra, July, 2017 issue – submitted by Marcena Neil, Marion, Wisconsin) * * * * *
A little Humor……
Cool Cows:
During a summer ranch tour we were hosting for an elder hostel, our van passed a pasture with a windmill and a herd of cattle around a stock tank. A lady on the tour said, "Oh, look! This rancher put up a fan to cool the animals!"
Breads and Braids:
Head lice had been detected on a child in the local school, and the teacher told the girls in his class to wear their hair in a bun to discourage the lice.
My six-year-old grandson asked the teacher, "A hot dog bun or a hamburger bun?"
Over Yonder:
Natives of Baltimore, Maryland, my wife and I decided to move to the country in southwest Virginia for a change of pace. After we made the move, we started to notice little things about our neighbors. One we could not get over was how they gave directions.
When we asked, everyone said to go down yonder and go over yonder and go around yonder. We would say thank you, but when we got into the truck we'd look at each other and ask, "Do you know where yonder is?"
So for the first year or so, we drove around in circles. Then the other day, while we were in town shopping, someone asked us for directions.
As I told them where to go, it came to me all at once. It took some time, but yeah…now I know where yonder is. And the people there are all right! * * * * *
******************************************
2021 Year Officers:
President – Al Price
Vice President – Larry Grafius
Secretary – Roy Fluhart
Treasurer – Jayne Hotchkiss-Price
Directors: Lana Grafius
Wes Kutzner
Immediate Past President &
Newsletter Editor – Janet Kutzner
Website: www.havilahmuseum.org
Annual membership is $25.00 per individual or family when monthly newsletter is emailed. If newsletter is snail-mailed the membership fee is $35.00 TO OFFSET THE ADDITIONAL COSTS OF MAILING LABELS, STAMPS, PAPER, ENVELOPES, AND PRINTER INK (NOT TO COUNT ALL THE ADDITIONAL TIME INVOLVED, THEN THE MAILING!) The membership year is normally from January 1 to December 31. The Courthouse Museum and Schoolhouse are usually open from April 1 through Sep. 30 on weekends from 11 am until 3 pm, and by appointment. We are located at 6789 Caliente-Bodfish Road, Havilah, CA 93518. Admission to the museum is FREE, but donations are cheerfully accepted (and 100% tax-deductible!). The monthly general meeting is normally at 3 pm the second Saturday of each month at the Havilah Schoolhouse, but may be altered due to the Covid-19 pandemic and shutdown.
It's that time of year again when we're reminded that not only is it the continuing efforts of our officers and friends of the Havilah Historical Society that keep us going….but financially, too! Won't you please open your wallets or dust off the ole' checkbook and help us out! Our piddlin' $25.00 annual fee is still the same (if you receive your newsletter by email); however, due to the high cost of postage and ink, we ask that you donate $35.00 if you rely on snail-mail. Below is an application form for your convenience.
*************************************************************************************************
SO, YA' WANNA BE A MEMBER, HUH? GREAT !
Membership Application to the Havilah Historical Society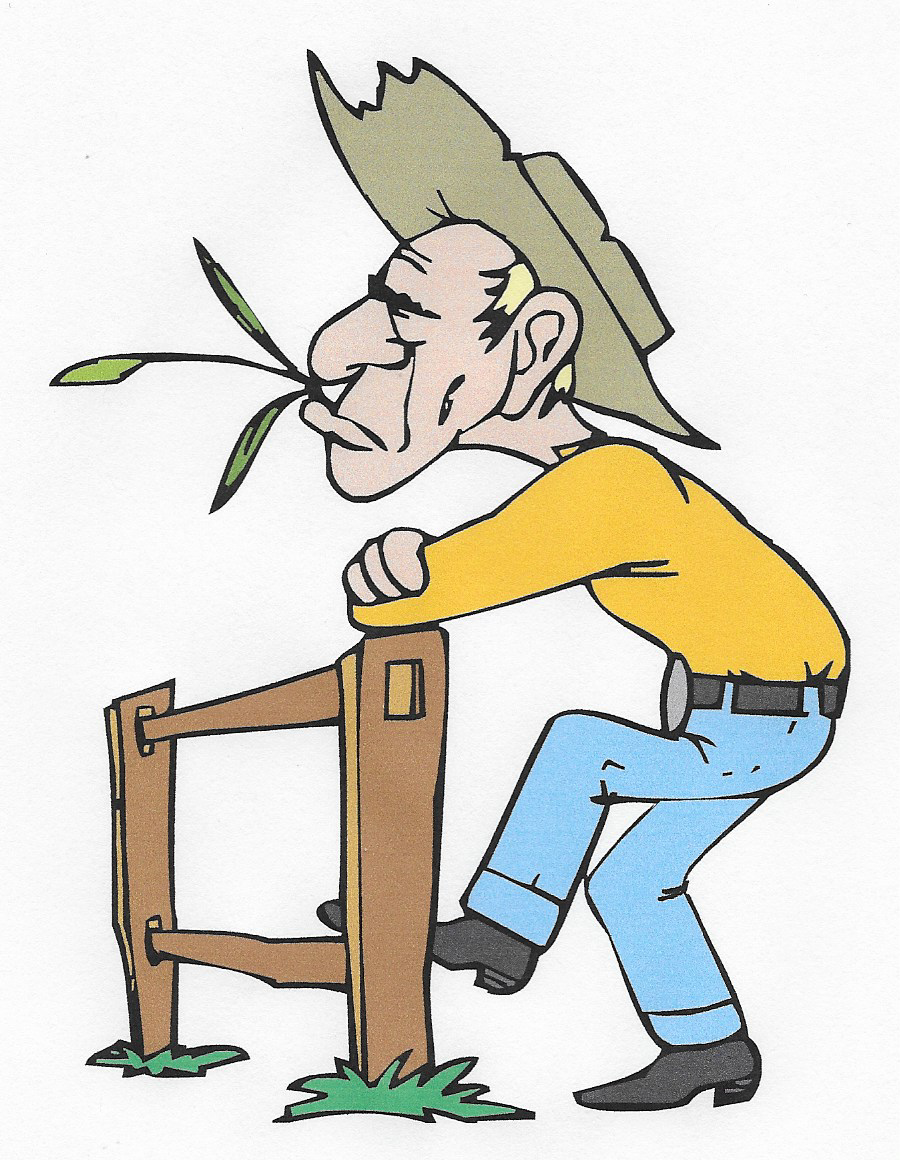 (Choose membership type, print a copy, enclose your gold dust, and send it to the address below, under Membership Renewal)
Annual membership, and newsletter by

e-mail

$25/yr (Jan – Dec), or
Annual membership, and newsletter by

snail-mail

$35/yr (ink, paper, envelope, stamps & time)
(Membership subject to approval by the Board of Directors of the Havilah Historical Society a.k.a. The Havilah Centennial Group, Inc., and consists of an INDIVIDUAL ADULT OR TWO ADULT FAMILY MEMBERS, LIVING AT THE SAME ADDRESS. (The only one we Grandfather is our Grandfather!)
Date submitted ______________
Name(s) ___________________________________________________________________________
E-mail address: ___________________________________________________________________
Regular mail address: ____________________________________________________________ Amount Enclosed _____________________________________
We are an authorized 501 C 3, non-taxable, non-profit, recognized under both State and Federal regulations. ALL DONATIONS ARE TAX DEDUCTIBLE!
YOU DO NOT HAVE TO LIVE IN KERN COUNTY TO BECOME A MEMBER
(just be able to walk over hot coals, barefooted, while singing the Star Spangled Banner, in Gaelic !)
Membership Renewal:
Havilah Centennial Group, Inc.
Havilah Historical Society & Museum
6789 Caliente-Bodfish Road, Havilah, CA 93518 – 0003
www.havilahmuseum.org Fiscal Year from Jan. 1 to Dec. 31
$25 Annual Dues for an Individual or a Family Membership (a family is 2 adults for voting purposes), will entitle members to receive notices via monthly newsletter, The Havilah Herald, of meetings, functions, and events. $35 Annually if you require the monthly newsletter by "snail-mail".
Name________________________________________________________________________
Mailing Address_______________________________________________________________
Phone________________________________email___________________________________
Deliver newsletter (check one) by email______ or by snail-mail______ (Membership $25.00 plus $10.00 for snail-mail newsletters and bulletins. Postage, envelopes, paper, etc., AIN'T FREE. Total snail-mail membership $35.00 / yr.)
Date Renewal Submitted___________________________________
~~~~~~~~~~~~~~~~~~~~~~~~~~~~~~~~~~~~~~~~~~~~~~~~~~~~~~~~~~~~~~~~~~~~~~~
* * * * *
Membership year is from January 1 to December 31.
The Courthouse Museum and Schoolhouse are open from April 1 through Sep. 30 on weekends from 11 am until 3 pm, and by appointment. They are located at 6789 Caliente-Bodfish Road, Havilah, CA 93518. TEMPORARILY CLOSED DUE TO COVID-19 RESTRICTIONS! — BUT WE STILL TAKE TAX-DEDUCTIBLE DONATIONS !
Admission to the museum is FREE, but donations are cheerfully accepted, (and 100% tax-deductible!).
The monthly regular meetings are at 3 pm the second Saturday of each month at the Havilah Schoolhouse.
Our MAILING ADDRESS is:
HAVILAH HISTORICAL SOCIETY & MUSEUM
P.O. Box 3
Caliente, CA 93518 – 0003