The Havilah Herald
Official Publication of the Havilah Centennial Group, Inc.
aka The Havilah Historical Society and Museum
Havilah California – November 2018
A recognized 501 C 3 non-profit Historical Organization (all donations are tax-deductible)
Dedicated to the preservation of the history of Havilah,
The first County Seat of Kern County, CA
Our Purpose:
The purpose of this corporation is educational. The organization has been formed and is maintained to research, document, preserve, and share the historic legacy of the town of Havilah, California, and of Kern County, California. Included in this purpose is the objective to provide for the advancement of education about the history of Havilah and early Kern County to the local community at large and to any and all visitors to the community.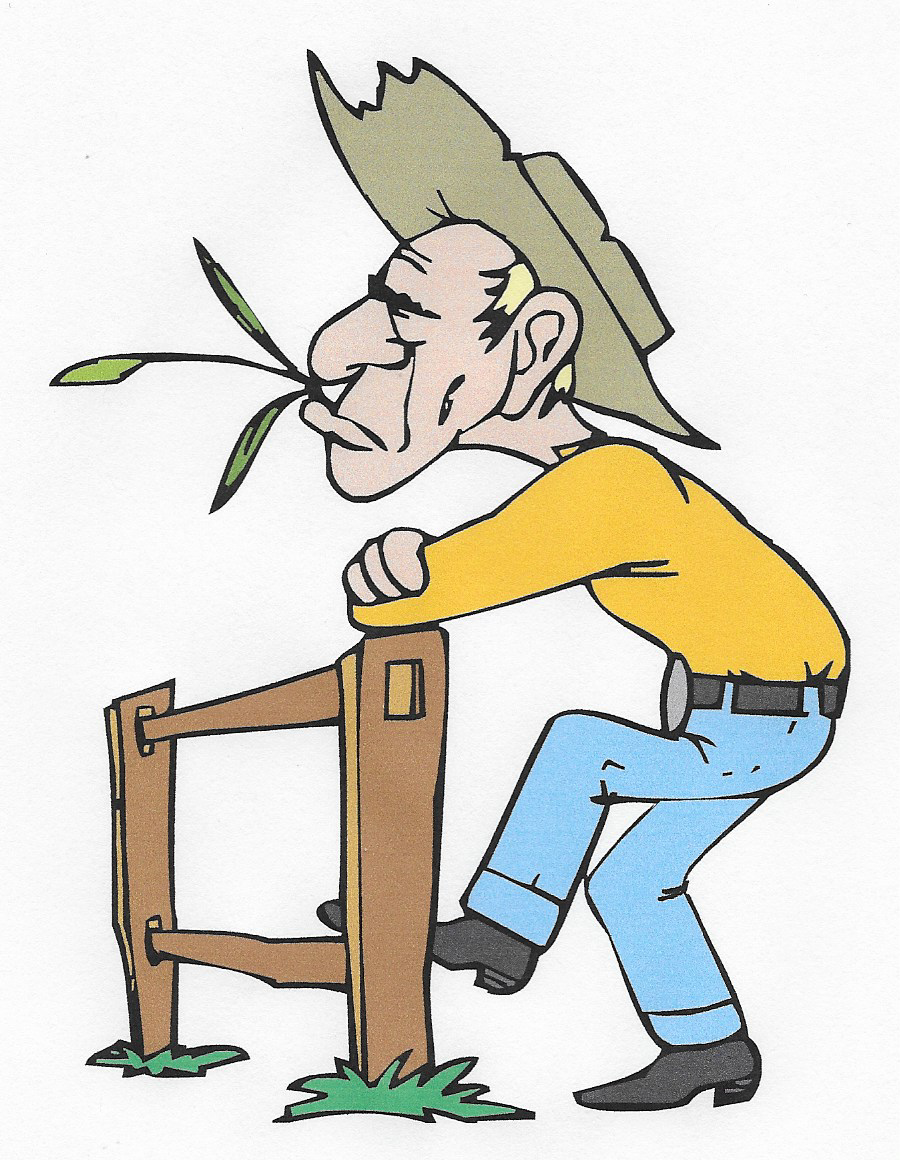 The Prez Sez for November 2018
GENTLE REMINDER – (Tax Deductible) DUES will be coming due again shortly ($25 for individual or two adult family members in the same household).
WE APPRECIATE YOUR CONTINUED SUPPORT – WE COULD NOT EXIST WITHOUT IT!
Something else is coming up too — we will be taking the second round of nominations for officers for the year 2019. For those of you who had to miss the October meeting, the nominations so far are:
President Myself, Al Price (unless anyone else would like to run).
Vice President Larry Grafius.
Treasurer Jayne Hotchkiss-Price (she likes to be called Chief Financial Officer).
Secretary Roy Fluhart has offered to run. (Thanks, Roy).
Director Lana Grafius (unless anyone else would like to run).
Director Wes Kutzner has tossed his hat into the ring. (Thanks, Wes).
These are nominees for the elected positions on the Board. We would like to thank Past President Janet Kutzner for taking on the Secretary position earlier this year when long-time Secretary Barbara Dale retired and moved to Orange County. And another thanks, this one to the very busy Fence Post Owner/Operator Mark Mutz, for serving as one of our Directors for the last two years. Thanks to both of you, and, oh wait – you're not totally out of this, Janet. You are still on the Board of Directors as our immediate Past President (and our Newsletter Editor!) Thank you, Janet, for all that you do, and all that you have done for Havilah over the years.
There will (probably) be no regular membership meeting in December. We don't call for a regular business meeting unless there is something really pressing. This is the day we reserve for our Annual Holiday Party! Please bring something really fattening to share among the members (and guests) there assembled. But one of the most important parts of our celebration every year is to PLEASE BRING AN UNWRAPPED TOY THAT WILL BE DONATED TO A LOCAL CHARITY IN THE VALLEY, AND WILL BE GIVEN TO A NEEDY CHILD HERE IN OUR OWN VALLEY! The party will be at the usual place – the Havilah School House, at 3 pm, Saturday, December 8 — until — who knows?
I am quite sure that we will discuss a work party at our November 10th meeting to pick a date and time to come to the school house to decorate the Christmas tree before the party. Also, be sure to come to the November meeting if you'd like to toss your hat into the ring, and stick around to finalize the election of officers to follow right after the closing of the second round of nominations. This will be the November business meeting on Saturday, Nov. 10 at the Havilah School House at 3 pm. C'mon down — if only to cast your vote!
See Ya' There! – Prez Al
The following article was included in the Kern County Historical Society's Fourth Annual Publication dated May 1938, Bakersfield, CA:
HAVILAH
…In the spring of 1864 a certain elongated flat along the east bank of the west branch of Clear Creek was but an infinitesimal part of a great, untouched wilderness. By the fall of that year a road had been beaten over the divide from the Hot Spring Valley and men had established an ant-like colony along the sloping bank of the wash. The type of road which led to this future county seat of Kern County may be visualized from word left by W. B. Walker, Sr., who drove his wagon over the divide that fall on his way to his brother's ranch in Walker's Basin. His horses could not pull the wagon over a section of the road until Dick Rawlins took a "dolly-welter" around his saddle horn and supplied a much-needed lift.
Among those who arrived early at the new camp was Ashbury (Asbury) Harpending, recently fled from San Francisco to Kernville to escape arrest because of his Confederate leanings. He was a shrewd businessman and a good promoter, and it was not long before he had laid out a Townsite and was selling business lots by the front foot. In naming the town he chose the second chapter of Genesis, where the tenth, eleventh and twelfth verses state, "A river went out of Eden to water the garden; and from thence it parted and became into four heads. The name of the first is Pison; that is it which compasseth the land of Havilah, where there is gold."
Within the year Havilah had taken a leading place among communities on the Kern and was considered one of the most thriving mining camps in the state.
HAVILAH CHARACTERS
Surrounding hills soon were jetting forth dumps of miens and prospect holes. The golden wealth in circulating in Havilah lured J. J. Murphy from Los Angeles to establish a store in the town. Sam Thurston, a former Quartzburg hotel man, moved his business to the Clear Creek district. James William Freeman moved his primitive four-stamp mill down from Greenhorn. Freeman had served as an informal justice at Keyesville and was to become district attorney for Kern County.
Jacob Asher had his saloon going full tilt in 1865. In it, Dick Scott and a certain Mulligan staged one of the most celebrated rough-and-tumble fights to occur on the Kern in early days. Powerful Dick Mead, known as the brawler, ran a butcher shop. Mead and George Snowden led a gang of hard men who terrorized the more gentle spirits of the town. Wearing masks, they set upon H. C. Clarkson one day, robbed him of his clothes and turned him loose on Main Street, thoroughly frightened. Wearing only his necktie, he ran down the street hollering "Robber!" every jump.
Thomas Stewart and "Dutch" George gave Mead opposition in the butcher business until it was found that they were not running as many cattle in the hills as they sold across the counter. Hurriedly, they left for White Pine, Nevada, where they set up business again. There they were apprehended for selling meat without a single cow running the hills. While out on bail, George went to Judge Bennet, later of Bakersfield, for legal advice. After reviewing the evidence, Bennet advised him to jump his bail. He did so and returned to the Kern. Stewart stood trial and, therefore, remained in Nevada for several years.
Havilah's growth was sudden burst of glory. Stage service was extended to there, the horses being changed at Kernville after having made the hard trip from Tailholt. Each day important men stepped from the dusty coach to take part in a game which was being played for high stakes. When, therefore, Kern County was created by an act of the state legislature in 1866, Havilah was designated as the county seat. * * * * *
Here are some more historical tidbits you might find interesting from Prez Al:
In the late 1700's many houses consisted of a large room with only one chair. Commonly, a long wide board folded down from the wall, and was used for dining. The 'head of the household' always sat in the chair while everyone else ate sitting on the floor.
Occasionally a guest, who was usually a man, would be invited to sit in this chair during a meal. To sit in the chair meant you were important and in charge. They called the one sitting in the chair the 'chair man.' Today in business, we use the expression or title 'Chairman' or 'Chairman of the Board.' * * * *
Ladies wore corsets, which would lace up in the front. A proper and dignified woman, as in 'straight laced' wore a tightly tied lace. * * * *
Common entertainment included playing cards. However, there was a tax levied when purchasing playing cards but only applicable to the 'Ace of Spades.' To avoid paying the tax, people would purchase 51 cards instead. Yet, since most games require 52 cards, these people were thought to be stupid or dumb because they weren't 'playing with a full deck.' * * * *
Early politicians required feedback from the public to determine what the people considered important. Since there were no telephones, TV's or radios, the politicians sent their assistants to local taverns, pubs, and bars. They were told to 'go sip some ale' and listen to people's conversations and political concerns. Many assistants were dispatched at different times. 'You go sip here' and 'You go sip there.' The two words 'go sip' were eventually combined when referring to the local opinion and, thus we have the term 'gossip' * * * *
At local taverns, pubs, and bars, people drank from pint and quart-sized containers. A bar maid's job was to keep an eye on the customers and keep the drinks coming. She had to pay close attention and remember who was drinking in 'pints' and who was drinking in 'quarts,' hence the phrase 'minding your 'P's and 'Q's.'
One more: bet you didn't know this!
In the heyday of sailing ships, all war ships and many freighters carried iron cannons. Those cannons fired round iron cannon balls. It was necessary to keep a good supply near the cannon. However, how to prevent them from rolling about the deck? The best storage method devised was a square-based pyramid with one ball on top, resting on four, resting on nine, which rested on sixteen. Thus, a supply of 30 cannon balls could be stacked in a small area right next to the cannon. There was only one problem…how to prevent the bottom layer from sliding or rolling from under the others. The solution was a metal plate called a 'Monkey' with 16 round indentations. However, if this plate was made of iron, the iron balls would quickly rust to it. The solution to the rusting problem was to make 'Brass Monkeys.' Few landlubbers realize that brass contracts much more and much faster than iron when chilled. Consequently, when the temperature dropped too far, the brass indentations would shrink so much that the iron cannonballs would come right off the monkey; Thus, it was quite literally, 'Cold enough to freeze the balls off a brass monkey.' (And all this time, you thought this was an improper expression, didn't you!). * * * * *
He Lost His Cool and . . .HIT IT RICH!!!
When John Harley hit the diggings on the Upper Kern back in the 1850's he wasn't exactly what you might call rolling in money. And in order to satisfy the gnawing demands of an empty tummy he took on the job of swamping out a local saloon. And that was how he came to meet a man known only as Big Bill, and it was Bill who started John on the road to success.
Big Bill was known around the Keyesville-Whiskey Flat area as a bully who delighted in tormenting those who couldn't or wouldn't fight back. As John was only 17 when he arrived at the mines, he immediately became fair game for Bill's tricks. But John had a temper and he didn't take much teasing before he came back swinging. Bill ducked the punch and then laid the youngster out cold for a few moments.
John came to, groggy and still angry, and headed for home to get a shotgun. He waylaid Bill and left him on the ground full of buckshot. Then his anger wore off and was replaced with a realization of the enormity of his offense. He packed his belongings and scooted for the hills to hide out from a posse he was certain would follow and bring him to justice.
For a few days he wandered aimlessly around the mountains north of Keyesville and finally settled down to permanent camp. This camp was on the bank of a stream and more to pass the time away than in hopes of finding anything, John began to pan. To his amazement, he hit color in every pan.
He staked out a claim but had to get down to Keyesville to file it. There had been no signs of pursuit and he thought that maybe things had died down. So he decided to chance slipping into town. To his amazement the first person he met was Big Bill. He was not only alive, the buckshot had only grazed him, but he thought the whole thing was a big joke and had even developed an admiration for the kid who dared to fight back.
They became close friends. Bill helped the kid file his claim and went back to help him work it. When the mine developed, Bill became the superintendent and both men realized a tidy income from it for years to come.
The dump of the mine (tailings) may still be seen from downtown Kernville – the mine which may never have been discovered if a teenager hadn't lost his temper!
The above story was published in Historic Legends of the Kern River Valley…Bi-Centennial Series. (1975)
* * * * * * *
There are several versions of this story. The one Jayne and I are more familiar with is CHARLES HARLEY, and this all happening in Kernville/Whiskey Flat. We will dig that one out and get it to Janet for next month's Havilah Herald.
—- Prez. Al
THE CURRENT HAVILAH HISTORICAL SOCIETY OFFICERS AND DIRECTORS:
President: Al Price 661/867-2414 email havilahmuseum.org
Vice President Larry Grafius 661/867-2579
Secretary Janet Kutzner 760/379-2636 email kutzner@mindspring.com
Treasurer Jayne Hotchkiss-Price 661/867-2414 email havilahmuseum.org
Directors Lana Grafius 661/867-2579
Mark Mutz 661/867-2808 email mark@fencepostpaper.com
Immediate Past President/Editor Janet Kutzner 760/379-2636 email kutzner@mindspring.com
Annual membership is $25.00 per individual or family. Membership year is from January 1 to December 31.
The Courthouse Museum and Schoolhouse are open from April 1 through Sep. 30 on weekends from 11 am
until 3 pm, and by appointment. They are located at 6789 Caliente-Bodfish Road, Havilah, CA 93518.
Admission to the museum is FREE, but donations are cheerfully accepted, (and 100% tax-deductible!).
The monthly general meeting is at 3 pm the second Saturday of each month at the Havilah Schoolhouse.
HAVILAH HISTORICAL SOCIETY & MUSEUM
6789 Caliente-Bodfish Road
Havilah, CA 93518