The Havilah Herald
Official Publication of the Havilah Centennial Group, Inc.
aka The Havilah Historical Society and Museum
Havilah California – JANUARY 2022
A recognized 501 C 3 non-profit Historical Organization (all donations are tax-deductible)
Dedicated to the preservation of the history of Havilah,
The first County Seat of Kern County, CA
Our Purpose:
The purpose of this corporation is EDUCATIONAL. The organization has been formed and is maintained to research, document, preserve, and share the historic legacy of the town of Havilah, California, and of Kern County, California. Included in this purpose is the objective to provide for the advancement of education about the history of Havilah and early Kern County to the local community at large and to any and all visitors to the community.
* * * * *
THE PREZ SEZ
JANUARY 2022
It's a New Year and we all have to remember to write '2022' on everything. Our Christmas get-together was excellent as always, lots of goodies, and it was wonderful to see our Havilah family. As I write, it's raining, roosters are crowing, my hands are cold, and the Labradors are snoozing.
Oh, we also have a new President…me…Jayne Hotchkiss-Price. Time to give Al a break! Well, kind of as he'll be operating the treasurer's seat. I have owned the 'ranch' in Walker Basin for thirty years, been V.P and on the Board of the Kern County Historical Society for over ten, specialize in Kern County and local history here in our mountains, and am an avid kayaker and a chicken rancher.
Ok, our first year's meeting will be on January 8 at the Schoolhouse. We need to pick out some promotional items that were generously donated by Stevie and Mary Christopher, gab amongst ourselves, and to explore any bright ideas that may have come forth to promote Havilah history. Bright ideas are usually my department, but bright ideas love company, and so do I!
We'll see everyone on January 8th!
Jayne
*********************************************************************************************************
VIRGINIA CITY – REQUIEM FOR A GHOST TOWN
From the Virginia City Mirror (date unknown)
It was a beautiful and memorable day – Saturday, August 10, 1968. Ferde Grofe, Sr., the great composer of "The Grand Canyon Suite" and other beautiful compositions, gave Virginia City the world premiere performance of his latest work, "Virginia City-Requiem for A Ghost Town." Following is one of the most beautiful and touching prologues written by Ferde Grofe, Jr., which was recited by actor Leif Erickson, whose dramatization filled every heart with great emotion.
Tumbleweed and blazing sun,
land as dry as thirst.
Rock, sand and cactus;
A town like a broken stump
There, because;
Another time beckons
a town that was
and is no more.
And yet, something on the wind –
The lonely wail of emptiness,
rusted rotting swinging doors,
dust upon dust.
The aimless drift of tumbleweed,
a burst of sun on broken glass,
velvet and gingham,
cracked mirrors,
rotting boards.
And somewhere, somewhere,
a forlorn clanking bell
calling a congregation long gone.
Trolling in empty hope of resurrection
– no more.
Except, perhaps now for an instant
was-is!
The sap of life roars down the street.
The overland stage careens down the
dusty path.
The driver's whip cracks the air.
The old "Last Chance" belches forth Great "ya-Hoos."
Great, laughing, boisterous men,
hungry for women and booze and gold
Hungry for life,
Bigger than life.
As broad as the land that made them.
The strident beat of a honkytonk piano,
laughter of men in from the mines
and the cattle drives.
While somewhere down the street
two men face each other.
The classic game of death –
The slow walk,
The rush of silent watchers to closed doors.
Walk tense,
Stare the other down,
and wait, wait for that instant, that moment
when life gasps and death waits in the
dust of the street.
The slap of leather,
the click of hammer and cylinder,
the roar of the guns,
the lingering stench of powder and death.
The game is over
until again the players enter
and again act out the game.
Then down from the hill they come,
fire in their eyes,
fists clutched hard on chunks of
glittering rock.
The town goes mad –
Mad for the yeller stuff,
choked with the lust for gold.
Why, hell, man
there ain't enough whiskey, or
women, or cards.
The whole damn world ain't big
enough for the gold in a man's hand.
– blistered, calloused hands
and arms aching sore,
breaking picks into mountains,
endless mountains.
Beef jerky and hardtack.
With only hope to drive a man on
in search of gold.
That damned "yeller stuff,"
sometimes waiting in the land of
that other man.
The one here before,
when there was only the mountains
and the buffalo and the land.
Then it came:
Greed and hate and envy.
The redskin rode down from the hill –
Rode down on the town
and bit dust
to the six gun and Winchester.
Gold dust
that left the hills,
then left the town.
Soon men left the town,
and then there was only the scorched land,
the blazing sun,
the lonely wait of wind in empty rooms
and empty streets,
the forlorn toll of a church bell
for the men long gone –
for the town that sleeps.
****************************************************************************************************************
SOME INTERESTING FACTS
ABOUT SOME OF OUR LOCAL HISTORY
—- by Al Price, Immediate Past Prez
A friend of ours, Dr. Gregg Wilkerson, is recently retired as a senior geologist for the California Division of the Federal Bureau of Land Management, or the BLM (not to be confused with the other BLM). Jayne, KK6JPZ, and I just happen to have a copy of a 162 page "Field Guide" that Gregg wrote in 2017, called, "Geology and Mining History of the Kern Canyon, Lake Isabella, Walker Basin, Kern County California." (say that three times fast!) Gregg also teaches Geology at Bakersfield College. Jayne and I were reading this field guide the other day, and came up with some facts Dr. Gregg covers in that book that you might also think are interesting:
Did you know there was hydraulic mining (high-pressure water cannons to wash away the hillside, to get to the gold) along the now Hwy 178 at Rich Bar? There was, and on page 31 of the guide, Dr. Gregg says, "The Kern river was diverted to the southeast so the river terrace to the northwest could be washed away to get at underlying gold-bearing gravels."
Then, on page 34, he says, "Throughout this segment of the trip there are several white and blue/green road marker signs labeled "SAL". These identify nesting sites of the endangered Kern Canyon Slender Salamander (Batrachoseps simatus) found within the canyon from an elevation of 1,000 feet to 4,000 feet (305 to 1220 meters)." He goes on to say, the salamander is speckled grayish – brownish – olive in color and the largest species measured was 5.1 inches (120 millimeters) to the end of its tail. It is nocturnal during the moist periods November to May, and retreats underground during the dry season, searching for moist underground niches, or seepage areas. And, "These species are being monitored, holding up further Highway 178 development."
Then on to page 40, where it says, "Old Kern River Road to Miracle Hot Springs. Miracle Hot Springs was closed due to health and safety violations by the Kern County Health Department. The hot spring waters are high in uranium and radon. Uranium is very common in granitic rocks. In the 1950's some people thought that small amounts of exposure to radioactivity was good for health." And on page 41, "Dahlonega Hot Springs waters as well as Miracle Hot Springs contain uranium and radon." The Dahlonega Hot Springs site is now on PRIVATE PROPERTY, AND PERMISSION FROM THE LANDOWNER MUST BE OBTAINED IN ORDER TO USE THE SPRINGS. Dahlonega Hot Springs was on the old mule path up the canyon to the Hot Springs Valley (now the Kern River Valley), but was bypassed in 1976 when Highway 178 was opened. It didn't matter much as the business declined and the hotel and hot springs had closed in 1912.
WE HOPE YOU ENJOYED THIS PART OF THE TRIP!
*****************************************************************************************************************
An old cowboy walks into a barbershop for a shave and a haircut.
He tells the barber he can't get all his whiskers off because his cheeks are wrinkled from age. The barber gets a little wooden ball from a cup on the shelf and tells the old cowboy to put it inside his cheek to spread out the skin.
When he's finished, the old cowboy tells the barber that was the cleanest shave he'd had in years, but he wanted to know what would have happened if he had accidentally swallowed that little ball. The barber replied, "Just bring it back in a couple of days like everyone else does." * * *
The secret to a long life
A tough old cowboy from Texas counseled his granddaughter that if she wanted to live a long life, the secret was to sprinkle a pinch of gun powder on her oatmeal every morning.
The granddaughter did this religiously until the age of 103, when she died.
She left behind 14 children, 30 grandchildren, 45 great-grandchildren, 25 great-great-grandchildren, and a 40-foot-deep hole where the crematorium used to be.
*************************************************************************************************************
Your Officers for 2022 are:
President – Jayne Hotchkiss-Price
Vice President – Larry Grafius
Secretary – Roy Fluhart
Treasurer – Al Price, past president
Directors: Lana Grafius
Wes Kutzner
Immediate Past President – Al Price
Newsletter Editor – Janet Kutzner, past president
Website: www.havilahmuseum.org
Annual membership is $25.00 per individual or family when monthly newsletter is emailed. If newsletter is snail-mailed the membership fee is $35.00 TO OFFSET THE ADDITIONAL COSTS OF MAILING LABELS, STAMPS, PAPER, ENVELOPES, AND PRINTER INK (NOT TO COUNT ALL THE ADDITIONAL TIME INVOLVED, THEN THE MAILING!) The membership year is normally from January 1 to December 31. The Courthouse Museum and Schoolhouse are usually open from April 1 through Sep. 30 on weekends from 11 am until 3 pm, and by appointment. We are located at 6789 Caliente-Bodfish Road, Havilah, CA 93518. Admission to the museum is FREE, but donations are cheerfully accepted (and 100% tax-deductible!). The monthly general meeting is normally at 3 pm the second Saturday of each month at the Havilah Schoolhouse.
It's that time of year again when we're reminded that not only is it the continuing efforts of our officers and friends of the Havilah Historical Society that keep us going….but financially, too! Won't you please open your wallets or dust off the ole' checkbook and help us out! Our piddlin' $25.00 annual fee is still the same (if you receive your newsletter by email); however, due to the high cost of postage and ink, we ask that you donate $35.00 if you rely on snail-mail. Below is an application form for your convenience.
*************************************************************************************************
SO, YA' WANNA BE A MEMBER, HUH? GREAT !
Membership Application to the Havilah Historical Society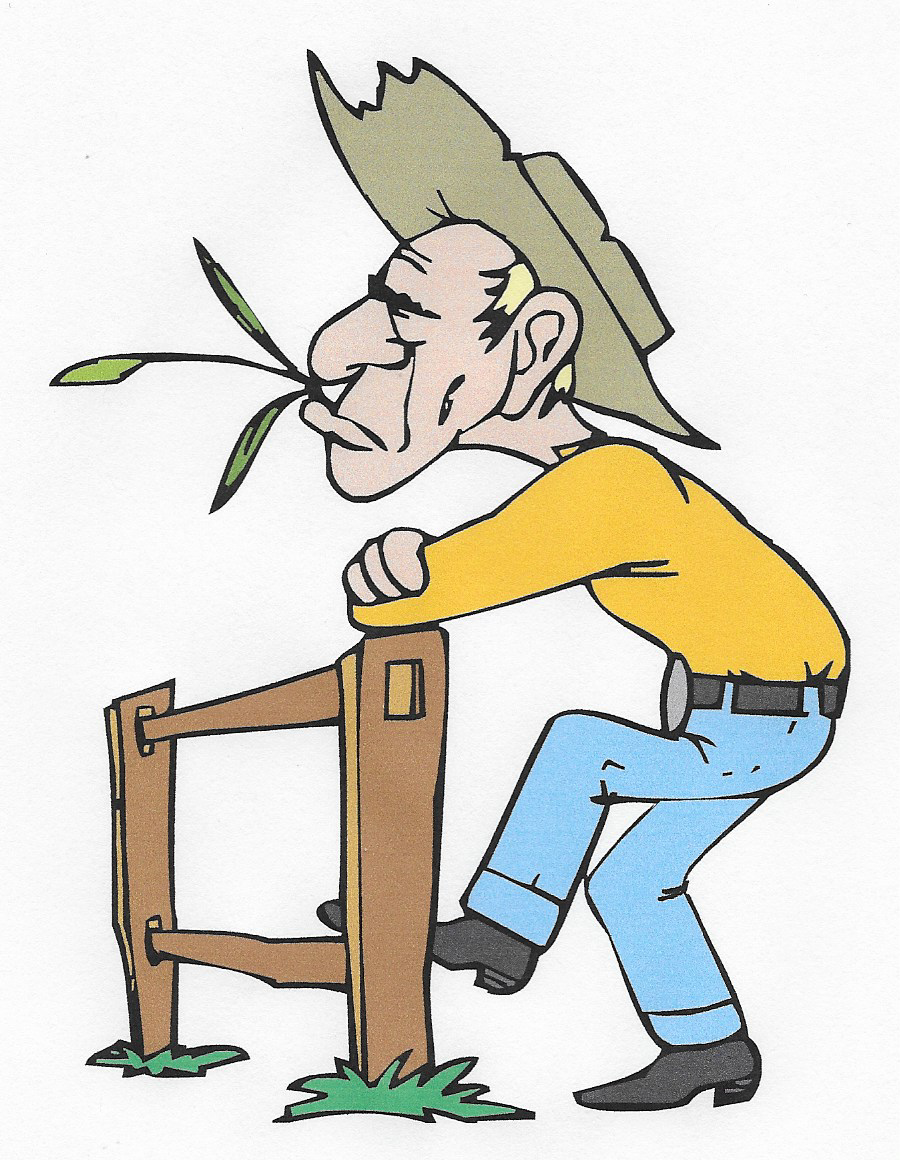 (Choose membership type, print a copy, enclose your gold dust, and send it to the address below, under Membership Renewal)
Annual membership, and newsletter by

e-mail

$25/yr (Jan – Dec), or
Annual membership, and newsletter by

snail-mail

$35/yr (ink, paper, envelope, stamps & time)
(Membership subject to approval by the Board of Directors of the Havilah Historical Society a.k.a. The Havilah Centennial Group, Inc., and consists of an INDIVIDUAL ADULT OR TWO ADULT FAMILY MEMBERS, LIVING AT THE SAME ADDRESS. (The only one we Grandfather is our Grandfather!)
Date submitted ______________
Name(s) ___________________________________________________________________________
E-mail address: ___________________________________________________________________
Regular mail address: ____________________________________________________________ Amount Enclosed _____________________________________
We are an authorized 501 C 3, non-taxable, non-profit, recognized under both State and Federal regulations. ALL DONATIONS ARE TAX DEDUCTIBLE!
YOU DO NOT HAVE TO LIVE IN KERN COUNTY TO BECOME A MEMBER
(Just be able to walk over hot coals, barefooted, while singing the Star-Spangled Banner, in Gaelic!)
Membership Renewal:
Havilah Centennial Group, Inc.
Havilah Historical Society & Museum
P.O. Box 3, Caliente, CA 93518-0003
www.havilahmuseum.org Fiscal Year from Jan. 1 to Dec. 31
$25 Annual Dues for an Individual or a Family Membership (a family is 2 adults for voting purposes), will entitle members to receive notices via monthly newsletter, The Havilah Herald, of meetings, functions, and events. $35 Annually if you require the monthly newsletter by "snail-mail".
Name________________________________________________________________________
Mailing Address_______________________________________________________________
Phone________________________________email___________________________________
Deliver newsletter (check one) by email______ or by snail-mail______ (Membership $25.00 plus $10.00 for snail-mail newsletters and bulletins. Postage, envelopes, paper, etc., AIN'T FREE. Total snail-mail membership $35.00 / yr.)
Date Renewal Submitted___________________________________
~~~~~~~~~~~~~~~~~~~~~~~~~~~~~~~~~~~~~~~~~~~~~~~~~~~~~~~~~~~~~~~~~~~~~~~
* * * * *
Membership year is from January 1 to December 31.
The Courthouse Museum and Schoolhouse are open from April 1 through Sep. 30 on weekends from 11 am until 3 pm, and by appointment. They are located at 6789 Caliente-Bodfish Road, Havilah, CA 93518. TEMPORARILY CLOSED DUE TO COVID-19 RESTRICTIONS! — BUT WE STILL TAKE TAX-DEDUCTIBLE DONATIONS !
Admission to the museum is FREE, but donations are cheerfully accepted, (and 100% tax-deductible!).
The monthly regular meetings are at 3 pm the second Saturday of each month at the Havilah Schoolhouse.
Our MAILING ADDRESS is:
HAVILAH HISTORICAL SOCIETY & MUSEUM
P.O. Box 3
Caliente, CA 93518 – 0003