The Havilah Herald
Official Publication of the Havilah Centennial Group, Inc.
aka The Havilah Historical Society and Museum
Havilah California – January 2021
A recognized 501 C 3 non-profit Historical Organization (all donations are tax-deductible)
Dedicated to the preservation of the history of Havilah,
The first County Seat of Kern County, CA
Our Purpose:
The purpose of this corporation is EDUCATIONAL. The organization has been formed and is maintained to research, document, preserve, and share the historic legacy of the town of Havilah, California, and of Kern County, California. Included in this purpose is the objective to provide for the advancement of education about the history of Havilah and early Kern County to the local community at large and to any and all visitors to the community.
* * * * *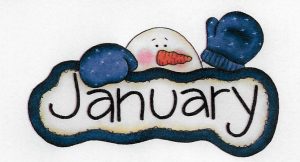 THE PREZ SEZ
Hope I didn't miss the deadline for this month's newsletter. Jayne and I have been a little preoccupied. Our ranch telephone went down Sunday, Dec. 13th, and didn't come back on until Jan. 2, 2021. After four calls to AT&T and a complaint to the Public Utilities Commission, it's finally back. (But I've got to admit, it was nice and quiet around home! — And yes, Larry, we did pay our phone bill!). As everyone is aware, most places here in the Basin don't have any cell phone coverage, so we had to go up to Tommie's hill to let people know that we were OK. Sure glad we are both Ham Radio Operators and could still get out if we had to. Enough about us, how are all you folks doing?
We've heard from several of you through our cell phones when we went to either the Lake, or down to Bakersfield. As you are well aware, we are still in the "Stay at Home" mode, and it doesn't look like anything will be changing soon. We will try to keep you informed as to whether or not we will be reopening the museum on time — doesn't look too promising at this time. Then we will also have to consider any new precautions the government will require of us if we are allowed to reopen. Keep your fingers crossed. I, for one, will volunteer for the Covid-19 shots when they are made available. I'm looking forward to see if we can get back to "normal"!
Jayne and I wish all of you a very Happy New Year, and look forward to being able to get back together with all of you real soon! PLEASE NOTE — SINCE WE ARE STILL IN THE "PURPLE TIER", NO MONTHLY MEETINGS UNTIL FURTHER NOTICE!
—- Your Prez, Al
*******************************************************************************
Scene from our Christmas Party on December 12. Good time had by all! Lots of gifts were donated to be given to local kids. Thanks everyone!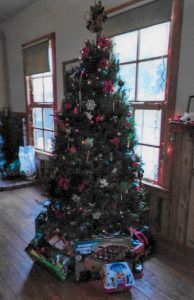 Thank you to Vicki Porter for submitting this picture. Note that this year we had a live Christmas tree, purchased by Jayne….beautiful! (And, yes, we did a pretty good job of social distancing).
****************************************************************************************************************************
"THE PONY EXPRESS, UNFORTUNATE TIMING"
(From "The Greatest Stories Never Told", by Rick Beyer & The History Channel)
"A business flop creates an enduring American legend.
As kids, many of us thrilled to stories of the adventure and romance of the Pony Express. We pictured daring riders galloping thousands of miles across the western plains, braving Indians, bandits, and the natural hazards, just to bring the mail from Saint Joseph, Missouri, all the way to California — and in just 10 days!
But guess what? The real Pony Express was a disaster… an impractical, money-losing business that went bankrupt in little more than a year, and cost its investors nearly a quarter of a million dollars. Founded in 1860 with 80 riders and 500 horses, it was doomed almost before it began, why? Because of the construction of the transcontinental telegraph. Once the telegraph became operational in August 1861, the Pony Express went out of business just two months later.
More on the story
Sending a message by Pony Express wasn't cheap. A half-ounce letter cost $5.00, which is equivalent to about $90 today. Once the telegraph was completed, it was both quicker and cheaper, at least for short messages. But, while this business went belly-up, and rode off into the sunset, one young fellow reaped its benefits. He was a 14-year-old ex-Pony Express rider from Kansas by the name of William Cody. Buffalo Bill, as he was later known, turned his western experiences into a world-famous Wild West Show, and toured both the United States and Europe for the next few decades." (Thanks to Prez Al for the above story) * * * * *
THE PASSING OF THE OLD WEST
Following is the last excerpt from well-known author Louis L'Amour's novel Lonigan, Oct. 1988:
The opening of the western lands went through many phases, and the settlement was very uneven. When some sections had become settled communities, other areas were just opening up, but wherever there was land, some settler would be sure to move in and establish himself. The old west passed reluctantly, changing with the times. Perhaps the end was in 1916 give or take a few years.
The last two holdups of stages by horse-riding bandits took place in 1916; one in Yellowstone Park, the other at Charlestown, Nevada. Charlestown, a wild, wild town during its brief day in the sun, was one of those towns born of misguided optimism. It is remembered, aside from the holdup, by the story of a sheriff who rode into Elko and stood at the bar having a drink. He shook his head in amazement several times and the bartender asked him what the trouble was.
He said, "Times are sure changing. This country ain't what it used to be. Why, I just rode all the way through Charleston and nobody shot at me!"
There was a brief Indian outbreak on the Colorado-Utah border in 1915 when a small band of Paiutes led by Old Polk and his son Posey stirred up trouble in which at least one white man was killed and several Indians. The last known white man killed by Indians in Montezuma County, Colorado, was in 1886, but there was sporadic fighting all through the l880s.
This area of southwestern Colorado and the bordering counties in Utah was one of the last to be settled in the United States. Here and there in other parts of the west similar areas remained relatively wild and untamed after all the rest had been settled and life had to some extent been stabilized.
*******************************************************************************************************
Best Cowboy Jokes and Puns (in the opinion of the Editor)
1. Why are cowboy hats curled up on the side?
So they can fit three in the pickup.
2. What do you call a frog who wants to be a cowboy?
Hopalong Cassidy.
3. Did you hear about the cowboy who died with his boots on?
He didn't want to stub his toe when he kicked the bucket!
4. What does it mean when a cowboy finds a horseshoe?
His horse is walking around in his socks.
5. What do you call a take-out low-calorie meal for a cowboy?
A Saddle Light Dish.
6. Why do cowboys always ride horses?
Because they're far too heavy to carry!
7. What do you call a dinosaur wearing a cowboy hat and boots?
Tyrannosaurus Tex.
8. What do cowboys tell their cows after an argument?
"Turn the udder cheek and moooove on!"
9. A cowboy asked me if I could help him round up 18 cows.
I said, "Sure, that's 20 cows."
10. How did the cowboy save so much money?
His horse gave him a couple of bucks every day.
11. Who wears a cowboy hat, black leather jacket with studs, cowboy boots, a big silver belt buckle, and black lipstick?
Garth Brooks.
(Whew! That was rough! — Prez Al says — Where did those come from?)
it's that time of year again when we're reminded that not only is it the continuing efforts of our officers and friends of the Havilah Historical Society that keep us going….but financially, too! Won't you please open your wallets or dust off the ole' checkbook and help us out! Our piddlin' $25.00 annual fee is still the same (if you receive your newsletter by email); however, due to the high cost of postage and ink, we ask that you donate $35.00 if you rely on snail-mail. Below is an application form for your convenience.
Your officers for 2021:
President – Al Price
Vice President – Larry Grafius
Secretary – Roy Fluhart
Treasurer – Jayne Hotchkiss-Price
Directors: Lana Grafius
Wes Kutzner
Immediate Past Presiden and
Newsletter Editor – Janet Kutzner
Annual membership is $25.00 per individual or family when monthly newsletter is emailed. If newsletter is snail-mailed the membership fee is $35.00 TO OFFSET THE ADDITIONAL COSTS OF MAILING LABELS, STAMPS, PAPER, ENVELOPES, AND PRINTER INK (NOT TO COUNT ALL THE ADDITIONAL TIME INVOLVED, THEN THE MAILING!) The membership year is normally from January 1 to December 31. The Courthouse Museum and Schoolhouse are usually open from April 1 through Sep. 30 on weekends from 11 am until 3 pm, and by appointment. We are located at 6789 Caliente-Bodfish Road, Havilah, CA 93518. Admission to the museum is FREE, but donations are cheerfully accepted (and 100% tax-deductible!). The monthly general meeting is normally at 3 pm the second Saturday of each month at the Havilah Schoolhouse, but may be altered due to the Covid-19 pandemic and shutdown.
*************************************************************************************************
SO, YA' WANNA BE A MEMBER, HUH? GREAT !
Membership Application to the Havilah Historical Society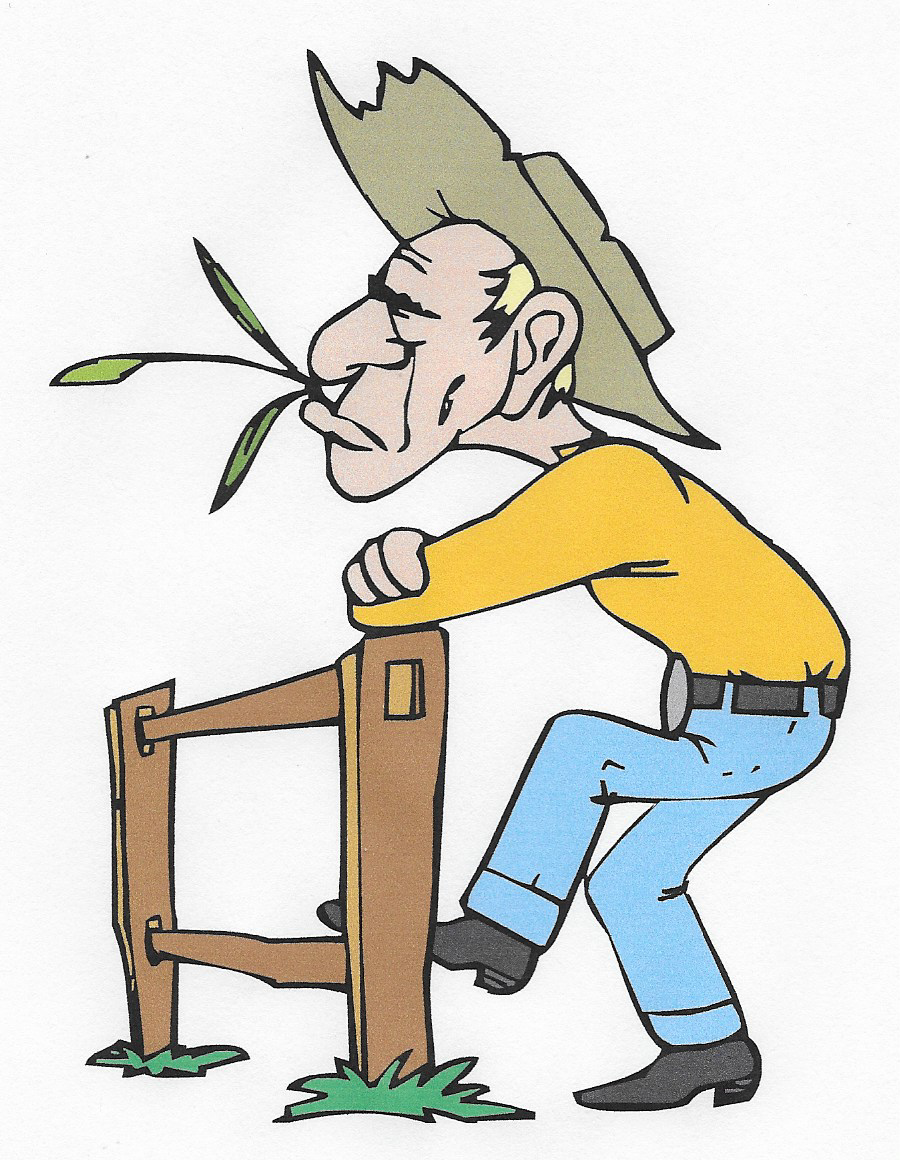 (Choose membership type, print a copy, enclose your gold dust, and send it to the address below, under Membership Renewal)
Annual membership, and newsletter by

e-mail

$25/yr (Jan – Dec), or
Annual membership, and newsletter by

snail-mail

$35/yr (ink, paper, envelope, stamps & time)
(Membership subject to approval by the Board of Directors of the Havilah Historical Society a.k.a. The Havilah Centennial Group, Inc., and consists of an INDIVIDUAL ADULT OR TWO ADULT FAMILY MEMBERS, LIVING AT THE SAME ADDRESS. (The only one we Grandfather is our Grandfather!)
Date submitted ______________
Name(s) ___________________________________________________________________________
E-mail address: ___________________________________________________________________
Regular mail address: ____________________________________________________________ Amount Enclosed _____________________________________
We are an authorized 501 C 3, non-taxable, non-profit, recognized under both State and Federal regulations. ALL DONATIONS ARE TAX DEDUCTIBLE!
YOU DO NOT HAVE TO LIVE IN KERN COUNTY TO BECOME A MEMBER
(just be able to walk over hot coals, barefooted, while singing the Star Spangled Banner, in Gaelic !)
Membership Renewal:
Havilah Centennial Group, Inc.
Havilah Historical Society & Museum
6789 Caliente-Bodfish Road, Havilah, CA 93518
www.havilahmujseum.org Fiscal Year from Jan. 1 to Dec. 31
$25 Annual Dues for an Individual or a Family Membership (a family is 2 adults for voting purposes), will entitle members to receive notices via monthly newsletter, The Havilah Herald, of meetings, functions, and events. $35 Annually if you require the monthly newsletter by "snail-mail".
Name________________________________________________________________________
Mailing Address_______________________________________________________________
Phone________________________________email___________________________________
Deliver newsletter (check one) by email______ or by snail-mail______ (Membership $25.00 plus $10.00 for snail-mail newsletters and bulletins. Postage, envelopes, paper, etc., AIN'T FREE. Total snail-mail membership $35.00 / yr.)
Date Renewal Submitted___________________________________
~~~~~~~~~~~~~~~~~~~~~~~~~~~~~~~~~~~~~~~~~~~~~~~~~~~~~~~~~~~~~~~~~~~~~~~
* * * * *
Membership year is from January 1 to December 31.
The Courthouse Museum and Schoolhouse are open from April 1 through Sep. 30 on weekends from 11 am until 3 pm, and by appointment. They are located at 6789 Caliente-Bodfish Road, Havilah, CA 93518. TEMPORARILY CLOSED DUE TO COVID-19 RESTRICTIONS! — BUT WE STILL TAKE TAX-DEDUCTIBLE DONATIONS !
Admission to the museum is FREE, but donations are cheerfully accepted, (and 100% tax-deductible!).
The monthly regular meetings are at 3 pm the second Saturday of each month at the Havilah Schoolhouse.
HAVILAH HISTORICAL SOCIETY & MUSEUM
6789 Caliente-Bodfish Road
Havilah, CA 93518