The Havilah Herald
Official Publication of the Havilah Centennial Group, Inc.
aka The Havilah Historical Society and Museum
 August 2022
A recognized 501 C 3 non-profit Historical Organization (all donations are tax-deductible)
Dedicated to the preservation of the history of Havilah,
The first County Seat of Kern County, CA
 California Historical Marker # 100
Our Purpose:
The purpose of this corporation is EDUCATIONAL. The organization has been formed and is maintained to research, document, preserve, and share the historic legacy of the town of Havilah, California, and of Kern County, California. Included in this purpose is the objective to provide for the advancement of education about the history of Havilah and early Kern County to the local community at large and to any and all visitors to the community.
 *                          *                         *                               *                         *              
THE PREZ SEZ:
We're half way through our mountain summer! What's new? Our newest members, Simon and Narissa Griffin, were docents at the Courthouse for the first time…looks like all went well. Thank you for stepping up, Simon and Narissa! We need more good members like you two! It was great to see Mark and Dorothy Mutz at our July meeting. Kern Valley Senior Center in Lake Isabella is hosting a non-profit exposition on September 10th, and Yours Truly will be attending. Thank You to Bob Porter, Red Bolt and Larry Grafius for fencing off an area next to the schoolhouse to protect our newly acquired ore cart. Thank you for the donation, Dennis Fluhart, and for any other outdoor treasures we may find.
Our next meeting is August 13 at 3pm at the schoolhouse. We'll be finalizing plans on October 8th for an event at Havilah and other of interests that may arise!
Your Prez, Jayne Hotchkiss-Price
*****************************************************************
The following article was published in the Territorial Dispatch, a Bi-weekly newspaper that used to be published throughout the Kern River Valley, dated 3rd week of April 1969. This was written by Cleone Shaw, who with her husband, Frank, were longtime residents of Havilah. They donated the land, and were largely responsible for the creation of the Havilah Courthouse and Schoolhouse replicas which are still in use today:
DOWN CLEAR CREEK WAY – Although-the Clear Creek area was first settled as a mining district and soon after became the county seat of the new County of Kern, many things of interest happened as the area developed.
After mining activities slackened and the county seat was moved to Bakersfield, life seemed to exist in a less metropolitan way. It was the latter part of the 19th century that sheep and goats were brought into the Clear Creek area .
Many of the old-timers in Kern River Valley will remember Bill Menzell who settled on 80 acres bordering the town site of Havilah. Mr. Menzell raised sheep and goats. This was his lifetime work. Even today there still remain a few descendents of the herd of goats which were Bill's pride and joy
At the age of 80 Bill Menzell still cared for a large herd of sheep and goats. He relied on his well trained dogs and a horse which he rode daily to help him with his work. He could be seen following his herd of goats up the east slope of Breckenridge Mountain every morning and returning just before sundown.
Bill was over 80 years old when an accident occurred which ended his career. While riding on the steep slopes of Breckenridge Mountain one day his horse stumbled and fell. The injuries Bill received were severe, and he was never able to walk again.
Bill had his favorites, and he was especially proud of a young Toggenburg doe that had delivered quintuplets just a few weeks before his accident. Although it was necessary for him to sell his stock, he could not bear the thought of selling some of his favorites. So with tears in his eyes he asked his neighbor, Frank Shaw, if he would please care for these few although they were his own, which was agreed upon. So Bill saw his goats from his window for several more months as they came morning and evening to their old home place as if to say, "This is still our home."
When Bill passed away, the remnants of his lifetime work continued to exist and to create more of this kind.
**************************************************
Another Version of the Walker Cabin Shootout
In the 1985 book, "Kern County Pioneer Recollections," bottom of Pg 81, through Pg 83, Kern County Pioneer, Frank C. Tibbetts says, "…and some of the partners had a chance to sell their mining interests, but Tom (Walker) did not wish to sell. The partners were Tom and Newt Walker, Frank Murdock, and Tex Roland." He goes on to tell how there was always much gambling, cards, and drinking going on up at the Walker cabin, and some, who claim to have known, say one or all of them were involved in operating a still.
Tibbetts goes on to say, "After losing several hundred dollars gambling, Tex made a trip to Kernville, and made it known that he had been robbed in a card game and was going back to get his money back." "My theory is that Tex made good on his threat, but after killing Newt and Frank, Tex saw Tom Walker heading toward the cabin, and decided that Tom had heard the shots, and would definitely kill him when he saw the other two were dead. So he began to run away, but Tom, being the excellent marksman that he was, saw Tex running away, saw the bodies, and shot Tex as he ran up the hill. Tom then decided, "I'm not going back to Yuma prison!" Went into an abandoned mining tunnel, drank several bottles of whiskey, and committed suicide by shooting himself — He was found wearing Tex Roland's boots, and not the 'shoes' as stated in the newspaper article!…
Who was Frank C. Tibbetts?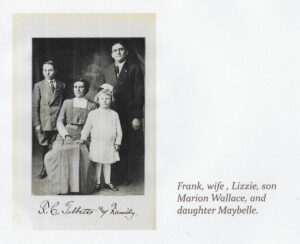 Frank was born in northern California, but was brought to Kern County in 1874, when his father, Roswell Goodspeed Tibbetts came to manage the American Eagle Hotel in Kernville. As a young man, Frank worked in the mines, raised livestock and became a local farmer. He then went into business with his father and opened a general store and butchering business. In 1900, Frank moved down to Bakersfield and opened a store down there.
Have you ever been to Keene, CA and seen the abandoned Kern County Stonybrook TB Sanitarium? Well, Frank Tibbetts found himself there, and before he died there he wrote several stories and articles for the local newspapers. Some were factual history, and others were considered to be tall tales ….. You have to decide which category this one falls into! Personally, this one is the most reasonable one in my opinion.
Our thanks to Al Price for researching and submitting the above article.
***********************************************************************
STRANGE HEADLINES:
Homicide Victims Rarely Talk to Police
The Majority of Americans, 4 out of 10, Say They Hate Math
Breathing Oxygen Linked to Staying Alive
Thief Found in Violin Case
Statistics Show Teen Pregnancies Drop Significantly After 25
Marijuana Decision Sent to Joint Committee
China May Be Using the Sea to Hide Submarines
Federal Agents Raid Gun Shop, Find Weapons
Diana Was Still Alive Hours Before She Died
Man Kills Himself and Runs Away
A Nuclear Explosion Would Be A Disaster
World Bank says, "Poor Need More Money"
One-Armed Man Applauds Kindness of Strangers
Bridges a Big Help to Cross Rivers
Missippi's Literacy Program Showing Improvement
Northfield Plans to Plan Strategic Plan
Rooms with Broken Air Conditioners are Hotter Than Others
************************************************
I went to a Catholic Elementary School. One day we were all lined up to enter the cafeteria for lunch. We grabbed our trays and went through the front door of the cafeteria and saw a big bowl of fresh, juicy apples. Behind it was a sign that one of the Sisters must have made which read,
"TAKE ONLY ONE…and remember…GOD IS WATCHING"

. We took only one, then moved along and each of us picked out what we wanted, chicken, ham, beef, some various vegetables, then at the end of the serving line was a big tray of chocolate chip cookies One of the students had scribbled this message and placed it on the tray: "TAKE ALL YOU WANT….GOD IS WATCHING THE APPLES!"
Your Officers for 2022 are:
President –                               Jayne Hotchkiss-Price
Vice President –                       Larry Grafius
Secretary –                               Roy Fluhart
Treasurer –                              Al Price, past president
Directors:                                 Lana Grafius
                                                Wes Kutzner
Immediate Past President –     Al Price
Newsletter Editor –                Janet Kutzner, past president
Website:  www.havilahmuseum.org
Annual membership is $25.00 per individual or family when monthly newsletter is emailed.  If newsletter is snail-mailed the membership fee is $35.00 TO OFFSET THE ADDITIONAL COSTS OF MAILING LABELS, STAMPS, PAPER, ENVELOPES, AND PRINTER INK (NOT TO COUNT ALL THE ADDITIONAL TIME INVOLVED, THEN THE MAILING!)  The membership year is normally from January 1 to December 31.  The Courthouse Museum and Schoolhouse are usually open from April 1 through Sep. 30 on weekends from 11 am until 3 pm, and by appointment.  We are located at 6789 Caliente-Bodfish Road, Havilah, CA 93518.  Admission to the museum is FREE, but donations are cheerfully accepted (and 100% tax-deductible!).  The monthly general meeting is normally at 3 pm the second Saturday of each month at the Havilah Schoolhouse.
It's that time of year again when we're reminded that not only is it the continuing efforts of our officers and friends of the Havilah Historical Society that keep us going….but financially, too!  Won't you please open your wallets or dust off the ole' checkbook and help us out!  Our piddlin' $25.00 annual fee is still the same (if you receive your newsletter by email); however, due to the high cost of postage and ink, we ask that you donate $35.00 if you rely on snail-mail.   Below is an application form for your convenience.
*************************************************************************************************
SO, YA' WANNA BE A MEMBER, HUH? GREAT !
Membership Application to the Havilah Historical Society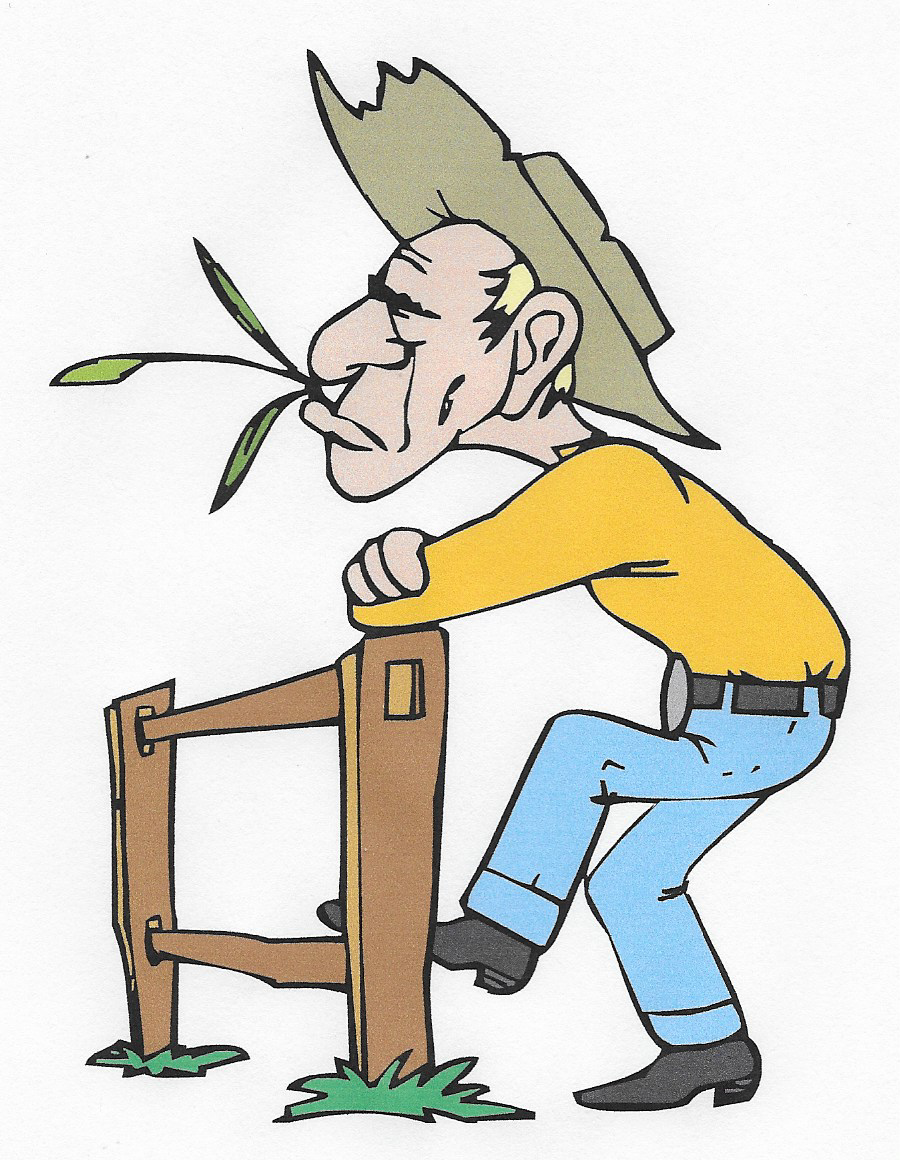 (Choose membership type, print a copy, enclose your gold dust, and send it to the address below, under Membership Renewal)
         Annual membership, and newsletter by

e-mail

$25/yr (Jan – Dec), or
         Annual membership, and newsletter by

snail-mail

$35/yr  (ink, paper, envelope, stamps & time)
(Membership subject to approval by the Board of Directors of the Havilah Historical Society a.k.a. The Havilah Centennial Group, Inc., and consists of an INDIVIDUAL ADULT OR TWO ADULT FAMILY MEMBERS, LIVING AT THE SAME ADDRESS. (The only one we Grandfather is our Grandfather!)
                                                                                                                                                                                                     Date submitted ______________
Name(s) ___________________________________________________________________________
E-mail address: ___________________________________________________________________
Regular mail address: ____________________________________________________________                                                   Amount Enclosed _____________________________________
We are an authorized 501 C 3, non-taxable, non-profit, recognized under both State and Federal regulations. ALL DONATIONS ARE TAX DEDUCTIBLE!
YOU DO NOT HAVE TO LIVE IN KERN COUNTY TO BECOME A MEMBER
(Just be able to walk over hot coals, barefooted, while singing the Star-Spangled Banner, in Gaelic!)
Membership Renewal:
Havilah Centennial Group, Inc.
Havilah Historical Society & Museum
P.O. Box 3, Caliente, CA  93518-0003
www.havilahmuseum.org  Fiscal Year from Jan. 1 to Dec. 31
$25 Annual Dues for an Individual or a Family Membership (a family is 2 adults for voting purposes), will entitle members to receive notices via monthly newsletter, The Havilah Herald, of meetings, functions, and events. $35 Annually if you require the monthly newsletter by "snail-mail".
Name________________________________________________________________________
Mailing Address_______________________________________________________________
Phone________________________________email___________________________________
Deliver newsletter (check one) by email______ or by snail-mail______  (Membership $25.00 plus $10.00 for snail-mail newsletters and bulletins. Postage, envelopes, paper, etc., AIN'T FREE. Total snail-mail membership $35.00 / yr.)
Date Renewal Submitted___________________________________
~~~~~~~~~~~~~~~~~~~~~~~~~~~~~~~~~~~~~~~~~~~~~~~~~~~~~~~~~~~~~~~~~~~~~~~
                           *                           *                           *                       *                    *
Membership year is from January 1 to December 31.
The Courthouse Museum and Schoolhouse are open from April 1 through Sep. 30 on weekends from 11 am until 3 pm, and by appointment.  They are located at 6789 Caliente-Bodfish Road, Havilah, CA 93518.  TEMPORARILY CLOSED DUE TO COVID-19 RESTRICTIONS! — BUT WE STILL TAKE TAX-DEDUCTIBLE DONATIONS !
Admission to the museum is FREE, but donations are cheerfully accepted, (and 100% tax-deductible!).
The monthly regular meetings are at 3 pm the second Saturday of each month at the Havilah Schoolhouse.
Our MAILING ADDRESS is:
HAVILAH HISTORICAL SOCIETY & MUSEUM
P.O. Box 3
Caliente, CA 93518 – 0003