The Havilah Herald
Official Publication of the Havilah Centennial Group, Inc.
aka The Havilah Historical Society and Museum
Havilah California – June 2020
A recognized 501 C 3 non-profit Historical Organization (all donations are tax-deductible)
Dedicated to the preservation of the history of Havilah,
The first County Seat of Kern County, CA
Our Purpose:
The purpose of this corporation is EDUCATIONAL. The organization has been formed and is maintained to research, document, preserve, and share the historic legacy of the town of Havilah, California, and of Kern County, California. Included in this purpose is the objective to provide for the advancement of education about the history of Havilah and early Kern County to the local community at large and to any and all visitors to the community.
THE PREZ SEZ
for June 2020
Hello Everyone,
If you get the newsletter late this month, don't blame the Editor. It is my fault for getting this article to her so late! I've got big shoulders (and a big belly to go along with them).
First, I'd like to thank members Bob & Vickie Porter, and V.P. Larry Grafius for cleaning out the "cloak closet" in the Old School House, and installing some new shelving in there. It really looks great! Thanks for all that you do!
Next, we've been holding off, hoping that we would have heard anything about when indoor museums will be allowed to reopen, but as of yet have heard nothing. But, after seeing the hoops everyone else is having to jump through just to get their doors open, I'm seriously doubting that we will have a 2020 season in Havilah this year.
I'm sure that you have heard that the governor is leaving it up to the Board of Supervisors as to when businesses can reopen, and has already said that barber shops and beauty salons can open "with a few Covid-19 restrictions. But have you seen the restrictions? He attached a 10 page "Guidance Document" specifically for Hair Salons and Barber Shops. After reading it, I can't see any single-person shop, or Mom and Pop type businesses being able to reopen! Here are some examples:
· You must establish a written, worksite specific, Covid-19 prevention Plan, and perform a comprehensive risk assessment of all work areas, and, designate one
person, by name at each facility to implement the plan.
· The plan must include contact information for the local Health Dept. and communicate Covid-19 outbreaks among workers.
· Train and communicate the plan to all workers and/or employees of the facility.
· Evaluate the facility for compliance and document and correct deficiencies noted.
· Investigate any Covid-19 illnesses and determine if any work-related factors could have contributed to the risk of infection, and document how your plan will
be updated to prevent further cases.
· Identify any close contacts (within 6 ft of each other for 15 minutes or longer) and take steps to isolate that worker and the close contacts.
· Adhere to the following guidance information (the 8 pages following). Failure to do so may cause the operations to be temporarily closed or limited.
· Additional guidance for workspaces and retail establishments are available on the www.COVID-19 Resilience Roadmap webpage.
This is just part of Page 1 of the document! There are several pages on Training Required, and documentation of that training. Then a couple more pages on "CLEANING AND DISINFECTING PROTOCOLS" plus "INDIVIDUAL CONTROL MEASURES AND SCREENING".
Today's online reaction by Barber's and Beauticians — "The costs for all this is going to have to be reflected in our pricing".
And this is only a sample from page 1. I haven't even mentioned other things like, all reading materials must be removed, along with unnecessary furniture and fixtures. Shhhhhhh — One state even requires the names of the customers be listed, along with what services they rec'd, on what date, and at what time, "Just in case we have to backtrack a Covid-19 case!
I'm going to keep vigilant, but I'm not real convinced that we will be able to open our museums at all for this season, especially if they put similar restrictions on us. We may just have to write 2020 off and wait until a vaccine or a cure has been found, hopefully by the opening day for 2021. That doesn't mean we won't have meetings to discuss this even further. But, until we get a green light even to meet, I guess we'll just keep our fingers crossed.
Thanks for your patience & understanding,
—- Prez. Al
(Editor's note: You think this is bad, you should see the restrictions regarding opening up and operating a house of worship!)
* * * * *
Following is some information you may find of interest regarding the days of cattle drives in the Old West. This is from Louis L'Amour's novel "Lonigan", Oct. 1988:
…In the days of the cattle drives for which the west became famous those movements usually began in Texas and went north to the railroad shipping towns in Kansas though cattle were often driven on the northern ranges in Wyoming, Montana, the Dakotas, or Canada.
The largest herd that could be handled with ease – if that term could be applied to any cattle drive – was about 2500 head. A few larger herds were moved, but they proved difficult and so were rarely attempted.
It was customary to move such herds at twelve to fifteen miles per day, and often less, depending on the existing grass and water. The idea was to take time and let the herd fatten up as it moved.
In the days of the early drive the horns on a longhorn would average over four feet wide, and those with horns of six feet and better could be found in almost every herd. There were a few, of course, that exceeded that breadth, but they were the exception.
Stampedes were the bane of the drover's existence for more weight could be run off in a night that could be put on in a week, and aside from the loss of many head of cattle, the weight loss was enough to cut all the profit from such a drive.
The longhorns driven north from Texas were wild animals, rounded up from the plains of eastern Texas and driven from the thickets. Once trail-broken and away from their old grazing grounds, they moved along easily, but at night or when bad weather was breeding, they were easily startled, and once they had stampeded, were easy to start again. Twelve to eighteen men could handle a herd of the size I mention, although the numbers varied. Within a few days, and in some cases a few hours, the herd would sort itself out. One steer, or sometimes a cow, would take the lead and maintain it. The others would string out, and usually the same bunch could be found leading the herd and another lot bring up the rear.
Unless the next day's drive to water was a long one, a responsible drover would take his time getting the herd off the bedding ground where they had slept the night before, and unless grazing along the route, they were usually stopped for a noon break and permitted to graze and rest.
Usually when on a drive, the cattle would be strung out over several miles of trail, each steer holding to his own place in line. Even after a stampede, as soon as the herd was strung out again, each steer would find his place in line, usually beside some particular companion. Among cattle there were always those who assumed leadership, moving right to the front of the herd and remaining there. Such a one was Old Blue, famous on Texas ranges for many years, who led herd after herd over the trail to Kansas.
If possible, a trail boss would water his herd then move along two or three miles before bedding s down for the night. Such cattle settled down in much better shape and started off better in the morning.
…It has been estimated that in the space of some fifteen years, more than ten million cattle were driven from Texas.
…There are still cattle drives nowadays, although for shorter distances and with fewer head. And there are always a few volunteer riders to accompany any such drive, men from other occupations who love the experience of the drive, its hard work and friendly associations. My friend Charlie Daniels, leader of the Charlie Daniels Band, is one such.
* * * * *
From your Editor:
Yesterday I received a phone call from a former member of the Havilah Centennial Group. Her name is Glenda Dietzel. She said she and Winnie Taylor Price were very active back in either 1985 or 1987 when the organization apparently became active again. She reminisced about good times with the group, and was interested in hearing about her old friends. She mentioned Bob Porter, and remembered visiting Audrey Fluhart (Roy Fluhart's Mom) frequently at Bald Eagle Ranch. She would very much like to hear from any members still around and she can be reached at 1001 11th St. #115, Cody, Wy 82414. Her phone # is 310/844-3028. She also wanted to know if we were going to have Havilah Days and would like to attend. vHH
* * * * * * *
President: Al Price 661/867-2414 email havilahmuseum.org
Vice President Larry Grafius 661/867-2579
Secretary Roy Fluhart 928/308-1863 email rflu408@gmail.com
Treasurer Jayne Price 661/867-2414 email havilahmuseum.org
Directors Lana Grafius 661/867-2579
Wes Kutzner 760/379-2636 email kutznerwes@gmail.com
Immediate Past President/Editor: Janet Kutzner 760/379-2636 email kutznerwes@gmail.com
SO, YA' WANNA BE A MEMBER, HUH?
Membership Application to the Havilah Historical Society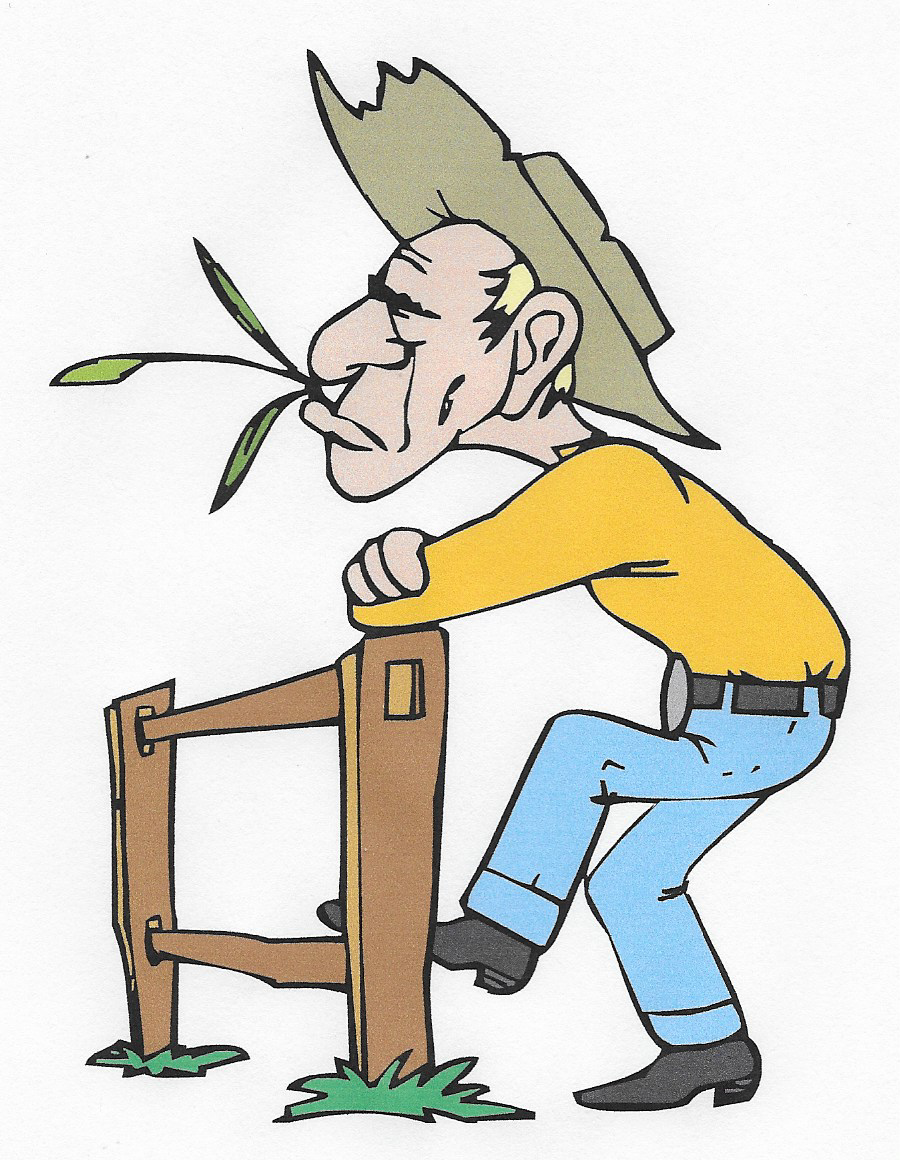 (Choose one)
Annual membership, and newsletter by

e-mail

$25/yr (Jan – Dec), or
Annual membership, and newsletter by

snail-mail

$35/yr
(Membership subject to approval by the Board of Directors of the Havilah Historical Society a.k.a. The Havilah Centennial Group, Inc., and consists of an INDIVIDUAL ADULT OR TWO ADULT FAMILY MEMBERS, LIVING AT THE SAME ADDRESS. (The only one we Grandfather is our Grandfather!)
Date submitted ______________
Name(s) ___________________________________________________________________________
E-mail address: ___________________________________________________________________
Regular mail address: ____________________________________________________________ Amount Enclosed _____________________________________
We are an authorized 501 C 3, non-taxable, non-profit, recognized under both State and Federal regulations. ALL DONATIONS ARE TAX DEDUCTIBLE!
YOU DO NOT HAVE TO LIVE IN KERN COUNTY TO BECOME A MEMBER
(just be able to walk over hot coals, barefooted, while singing the Star Spangled Banner, in Gaelic !)
Membership Renewal:
Havilah Centennial Group, Inc.
Havilah Historical Society & Museum
6789 Caliente-Bodfish Road, Havilah, CA 93518
www.havilahmujseum.org Fiscal Year from Jan. 1 to Dec. 31
$25 Annual Dues for an Individual or a Family Membership (a family is 2 adults for voting purposes), will entitle members to receive notices via monthly newsletter, The Havilah Herald, of meetings, functions, and events.
Name________________________________________________________________________
Mailing Address_______________________________________________________________
Phone________________________________email___________________________________
Deliver newsletter (check one) by email______ or by snail-mail______ (Membership $25.00 plus $10.00 for snail-mail newsletters and bulletins. Postage, envelopes, paper, etc., AIN'T FREE. Total snail-mail membership $35.00 / yr.)
Date Renewal Submitted___________________________________
~~~~~~~~~~~~~~~~~~~~~~~~~~~~~~~~~~~~~~~~~~~~~~~~~~~~~~~~~~~~~~~~~~~~~~~
* * * * *
Annual membership is $25.00 per individual or family. Membership year is from January 1 to December 31.
The Courthouse Museum and Schoolhouse are open from April 1 through Sep. 30 on weekends from 11 am until 3 pm, and by appointment. They are located at 6789 Caliente-Bodfish Road, Havilah, CA 93518.
Admission to the museum is FREE, but donations are cheerfully accepted, (and 100% tax-deductible!).
The monthly general meeting is at 3 pm the second Saturday of each month at the Havilah Schoolhouse.
HAVILAH HISTORICAL SOCIETY & MUSEUM
6789 Caliente-Bodfish Road
Havilah, CA 93518