The Havilah Herald
Official Publication of the Havilah Centennial Group, Inc.
aka The Havilah Historical Society and Museum
 October 2022
A recognized 501 C 3 non-profit Historical Organization (all donations are tax-deductible)
Dedicated to the preservation of the history of Havilah,
The first County Seat of Kern County, CA
 California Historical Marker # 100
Our Purpose:
The purpose of this corporation is EDUCATIONAL. The organization has been formed and is maintained to research, document, preserve, and share the historic legacy of the town of Havilah, California, and of Kern County, California. Included in this purpose is the objective to provide for the advancement of education about the history of Havilah and early Kern County to the local community at large and to any and all visitors to the community.
 *                          *                         *                               *                         *     
THE PREZ SEZ:
For October 2022
Greetings!
Our docent season for 2022 is complete. Thank you all for donating your time to docent at the Courthouse. I attended the non-profit expo on Sept. 10 at the Isabella Senior Center, which was definitely worth going to. I got to meet some new people, chatted up old acquaintances and mingled with other non-profit volunteers. Then our monthly meeting was that afternoon followed by the BBQ. It was great to kick back, yip-yap and eat BBQ! We'll have to do that more often. The ECV guys are still coming through Havilah on Oct. 2 for a lil' local history lesson. The Searles Valley Historical people are going to be guided by Al and myself through Havilah and Walker Basin on Oct. 14. April 29, 2023 will be our educational program: "Mining Expo…Yesterday to Today." I have already inked Tim Kelly, U.S.F.S archaeologist. We have power points to use for history and metal detecting, plus a bunch of other cool stuff. Lastly, Havilah elections are coming up – there will be a couple of offices up for grabs! Keep tuned in.
Your Prez, Jayne Hotchkiss-Price
*******************************************************************************
FROM A HAVILAH MINER'S WIFE
TO A TEHACHAPI NURSE …..
It's springtime in Tehachapi, and Ethel Kutzner's cherry tree is blooming again, as it has annually for nearly 50 years now. The tree has proven to be nearly as hardy and resilient as the lady who planted it. (There was a photo of Ethel gazing into the cherry tree — but the security software wouldn't allow it to be printed).
Kutzner was born in England in 1908, and would probably never have seen the United States had it not been for World War I. Her parents weren't eager to raise their three children in war torn country, so in 1915 her father left the coal mines of England to work in the borax mines of Death Valley. Once he became established, he sent for his wife and children.
"It was a harrowing trip," Ethel recalled of the boat ride across the Atlantic. It took three weeks and we were chased by German submarines. We also had a spy who set the boat on fire, but we finally made it."
Ethel's mother may have been glad to get off the ship, but she was scarcely prepared for her new home.
"My father met us in Needles and brought us to live in the little town of Ryan in Death Valley," Ether said. "She called it 'Hell's Half-Acre.' She wasn't too happy living there."
The family stayed in Ryan, however, until Ethel's father got a job in Inglewood and the family moved. They lived there until Ethel, the youngest of the three children, experienced another of the many changes in her life.
"My mother died of cancer when I was 16, and my father eventually sent me to live with his fiancée in Havilah," remembered Ethel, who is now 87. "I had my 17th birthday in Kern County, and I'm still here today."
Ethel's father married his fiancée, Gertrude, and shortly thereafter Ethel married Herman Kutzner, a Havilah gold miner.
The Kutzner's were happy together following their 1927 marriage, but there were difficult economic times.
"Herman said that if you could live on the climate, you could stay in Havilah forever, but if you had to make a living, it was hard," Ethel explained.
The Kutzner's eventually moved from Havilah to Tehachapi in hopes that the climate change would help Herman's valley fever, and so that their daughter Audrey could attend high school here. At the time, there wasn't a high school either in Havilah or Kern County and high school students from outlying area had to go to Bakersfield High School and stay in dorms.
Crisis had brought another change to Ethel's life: her stepmother Gertrude had died following childbirth, leaving her father with a newborn he was ill prepared to raise. The Kutzner's responded by adopting Ethel's half-brother Wesley to raise him as their own.
When he was a child, Wesley developed rheumatic fever, which brought frequent visits from Dr. Madge Schlotthauer, who, together with her husband, Dr. Harold Schlotthauer, owned Tehachapi Hospital.
"Dr. Madge asked me if I wanted to go to work to help relieve the night nurse, Mrs. Love," Ethel said. "I agreed, and started right away." With very little formal training, Ethel became a nurse.
"The Schlotthauers lived in the downstairs portion of the hospital, so I could reach them if there was an emergency," Ethel said. "I knew what they wanted and they knew what I was capable of. The arrangement lasted for 25 years. They were wonderful people." Ethel used to go on emergency calls with Dr. Madge in the Schlotthauter's station wagon ambulance, and can recall a wealth of experiences.
"Once we went on a call between Tehachapi and Old Town and there was a drunk driver who was injured." Ethel said. "We got him on the gurney and put him in the ambulance, and he sang 'I'm just a bird in a gilded cage' the whole blessed way back to the hospital."
Ethel retired from the hospital in 1972., She is widowed, and still lives in the house where she and Herman planted the Oxheart cherry tree in 1950. "I've never seen it bloom this much before," she exclaimed last week. "There should be lots of cherries." The cherry tree and the little girl from England have both ended up thriving in Tehachapi.
* * * * * * *
Our former computer technician has retired, leaving us without an expert to call on for computer solutions. If any of our readers know of someone who could assist us, please contact Prez Jayne or your Editor, Janet.
MUCH APPRECIATED!
* * * * * * *
Tomo-Kahni State Historic Park – Walking Tour
(submitted by Al Price, Immediate Past Prez)
You can't go to Tomo-Kahni State Historic Park by yourself, but tours are offered in the spring and fall and they've just begun.
The California State Parks is currently taking reservations for the fall tour season at Tomo-Kahni State Historic Park in Tehachapi, through Nov. 5. Park visitation is only allowed on authorized guided tours, which involve a moderately strenuous 3-mile hike.
Although no structures remain on this Kawaiisu (Nüwa) Native American village site, the area's rich history comes alive through the trained volunteer tour guides and the clues that the inhabitants left behind.
Tomo Kahni means "winter home" in Kawaiisu, and rock rings mark the locations of many of the kahni, or homes, that were built of juniper boughs. Hundreds of mortar holes in the park tell of a very active past. The tour also includes Medicine Cave, Nettle Springs and a cave with pictographs — a sacred place of the Kawaiisu.
On scheduled days, tours begin at 8:30 a.m. with an orientation at the Tehachapi Museum, 310 S. Green St., Tehachapi. The tour lasts four to five hours including travel time to and from the park; transportation is not provided. The park staff notes that the tour is not safe for those with heart conditions, breathing problems or walking limitations. Weather at the high-elevation park is variable, so layered clothing is recommended. Ample drinking water, sun protection, and sturdy walking shoes are also necessary.
Tour fee is $5 for adults and $3 for children ages 6-16 (age 5 and under is free, but not recommended on tours). Tours are limited to 12 people and fill up fast, so reservations are highly recommended for an additional fee of $10 per party. Walk-ins may check for openings at the Tehachapi Museum on the morning of the tour. To make a reservation or for more information, call 661-946-6092 or email Mojave.Sector@parks.ca.gov. Messages are returned on Mondays and Fridays.
Twilight tour
Tomo-Kahni's annual Twilight Tour will be from 5 to 10 p.m. on Saturday, Oct. 8. Those along for the tour can walk the paths where the Kawaiisu lived as the sun sets, and enjoy the beauty of the village site nestled in the mountains of Sand Canyon as the moon rises.
The tour begins at the Tehachapi Museum to view artifacts from the local American Indian culture, and then caravans to the park for the guided evening/night hike through the ancient village site, led by California State Park staff. The fee for this special fundraiser for the Tehachapi Heritage League is $20 per person. The tour is limited to 20 guests, so reservations are mandatory. Reservations can be made at the Tehachapi Museum on Saturdays and Sundays from noon to 4 pm or by calling the museum at 661-822-8152 (leave a message if outside open hours).
No guests under 12 please.
*                 *                 *                 *                 *                 *                 *
Your Officers for 2022 are:
President –                               Jayne Hotchkiss-Price
Vice President –                       Larry Grafius
Secretary –                               Roy Fluhart
Treasurer –                              Al Price, past president
Directors:                                 Lana Grafius
                                                Wes Kutzner
Immediate Past President –     Al Price
Newsletter Editor –                Janet Kutzner, past president
Website:  www.havilahmuseum.org
Annual membership is $25.00 per individual or family when monthly newsletter is emailed.  If newsletter is snail-mailed the membership fee is $35.00 TO OFFSET THE ADDITIONAL COSTS OF MAILING LABELS, STAMPS, PAPER, ENVELOPES, AND PRINTER INK (NOT TO COUNT ALL THE ADDITIONAL TIME INVOLVED, THEN THE MAILING!)  The membership year is normally from January 1 to December 31.  The Courthouse Museum and Schoolhouse are usually open from April 1 through Sep. 30 on weekends from 11 am until 3 pm, and by appointment.  We are located at 6789 Caliente-Bodfish Road, Havilah, CA 93518.  Admission to the museum is FREE, but donations are cheerfully accepted (and 100% tax-deductible!).  The monthly general meeting is normally at 3 pm the second Saturday of each month at the Havilah Schoolhouse.
It's that time of year again when we're reminded that not only is it the continuing efforts of our officers and friends of the Havilah Historical Society that keep us going….but financially, too!  Won't you please open your wallets or dust off the ole' checkbook and help us out!  Our piddlin' $25.00 annual fee is still the same (if you receive your newsletter by email); however, due to the high cost of postage and ink, we ask that you donate $35.00 if you rely on snail-mail.   Below is an application form for your convenience.
*************************************************************************************************
SO, YA' WANNA BE A MEMBER, HUH? GREAT !
Membership Application to the Havilah Historical Society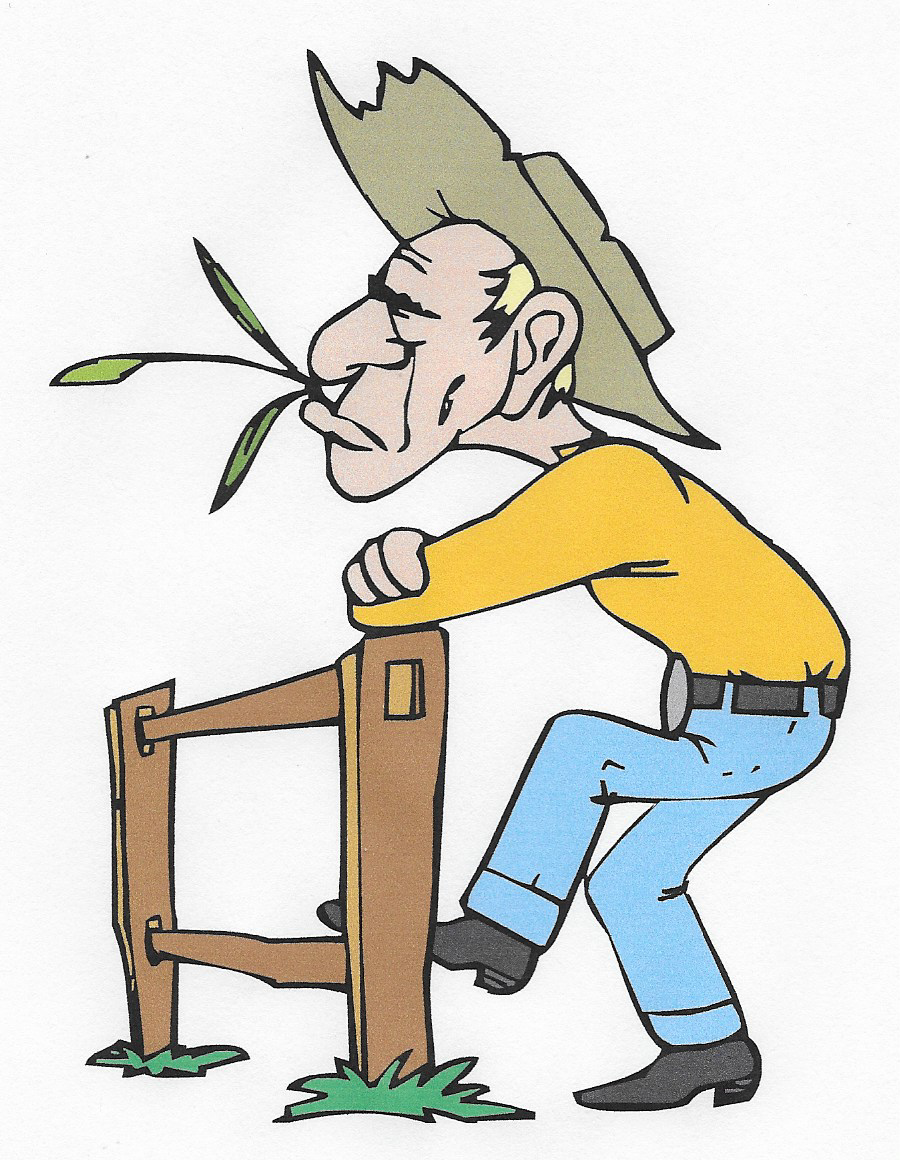 (Choose membership type, print a copy, enclose your gold dust, and send it to the address below, under Membership Renewal)
         Annual membership, and newsletter by

e-mail

$25/yr (Jan – Dec), or
         Annual membership, and newsletter by

snail-mail

$35/yr  (ink, paper, envelope, stamps & time)
(Membership subject to approval by the Board of Directors of the Havilah Historical Society a.k.a. The Havilah Centennial Group, Inc., and consists of an INDIVIDUAL ADULT OR TWO ADULT FAMILY MEMBERS, LIVING AT THE SAME ADDRESS. (The only one we Grandfather is our Grandfather!)
                                                                                                                                                                                                     Date submitted ______________
Name(s) ___________________________________________________________________________
E-mail address: ___________________________________________________________________
Regular mail address: ____________________________________________________________                                                   Amount Enclosed _____________________________________
We are an authorized 501 C 3, non-taxable, non-profit, recognized under both State and Federal regulations. ALL DONATIONS ARE TAX DEDUCTIBLE!
YOU DO NOT HAVE TO LIVE IN KERN COUNTY TO BECOME A MEMBER
(Just be able to walk over hot coals, barefooted, while singing the Star-Spangled Banner, in Gaelic!)
Membership Renewal:
Havilah Centennial Group, Inc.
Havilah Historical Society & Museum
P.O. Box 3, Caliente, CA  93518-0003
www.havilahmuseum.org  Fiscal Year from Jan. 1 to Dec. 31
$25 Annual Dues for an Individual or a Family Membership (a family is 2 adults for voting purposes), will entitle members to receive notices via monthly newsletter, The Havilah Herald, of meetings, functions, and events. $35 Annually if you require the monthly newsletter by "snail-mail".
Name________________________________________________________________________
Mailing Address_______________________________________________________________
Phone________________________________email___________________________________
Deliver newsletter (check one) by email______ or by snail-mail______  (Membership $25.00 plus $10.00 for snail-mail newsletters and bulletins. Postage, envelopes, paper, etc., AIN'T FREE. Total snail-mail membership $35.00 / yr.)
Date Renewal Submitted___________________________________
~~~~~~~~~~~~~~~~~~~~~~~~~~~~~~~~~~~~~~~~~~~~~~~~~~~~~~~~~~~~~~~~~~~~~~~
                           *                           *                           *                       *                    *
Membership year is from January 1 to December 31.
The Courthouse Museum and Schoolhouse are open from April 1 through Sep. 30 on weekends from 11 am until 3 pm, and by appointment.  They are located at 6789 Caliente-Bodfish Road, Havilah, CA 93518.  TEMPORARILY CLOSED DUE TO COVID-19 RESTRICTIONS! — BUT WE STILL TAKE TAX-DEDUCTIBLE DONATIONS !
Admission to the museum is FREE, but donations are cheerfully accepted, (and 100% tax-deductible!).
The monthly regular meetings are at 3 pm the second Saturday of each month at the Havilah Schoolhouse.
Our MAILING ADDRESS is:
HAVILAH HISTORICAL SOCIETY & MUSEUM
P.O. Box 3
Caliente, CA 93518 – 0003