The Havilah Herald
Official Publication of the Havilah Centennial Group, Inc.
aka The Havilah Historical Society and Museum
Havilah California – September 2020
A recognized 501 C 3 non-profit Historical Organization (all donations are tax-deductible)
Dedicated to the preservation of the history of Havilah,
The first County Seat of Kern County, CA
Our Purpose:
The purpose of this corporation is EDUCATIONAL. The organization has been formed and is maintained to research, document, preserve, and share the historic legacy of the town of Havilah, California, and of Kern County, California. Included in this purpose is the objective to provide for the advancement of education about the history of Havilah and early Kern County to the local community at large and to any and all visitors to the community.
* * * * *
THE PREZ SEZ
for September 2020
Hello Everyone,
Like all of you, Jayne and I wish this darn shutdown would be over real soon. This year is pretty much a washout, but we are required by our bylaws to meet in October for nominations for your officers for the year 2021. We will also need to meet at the regular time and place in November to continue nominations, and then close the nominations and hold the official vote. Most of the current officers have gotten back to me and said they would be happy to stay in their elected positions for another year, that will be the 5th year in those positions for most of us, but we encourage YOU to toss your hat in the ring if you'd like to run for any of the offices! These are all "active" positions, with several duties that go along with them. Thankfully I've got a great team of officers! Think about it, and be sure to come to the October meeting, if not to run, then come to say "Hi" and VOTE!
Hopefully we will be able to meet for our Holiday party in December. We will put up a live Christmas tree in the Schoolhouse this December, and plan to get together, if only briefly, to bring in our unwrapped gifts for the local children's charity in the Kern River Valley. We are keeping our fingers crossed and hoping we will at least have a Covid-19 vaccine by then, so we can enjoy our annual Christmas Party. I'm looking forward to Janet's diet Hot Chocolate, and Lana's low-calorie cakes and cookies —- Not!
So, to recap, there won't be an official meeting at the Schoolhouse until Saturday, October 10, 2020 at 3 pm (unless something special comes up, and we need to get together again sooner. I'll let everyone know if and when anything like that would happen.) Notice I said "at" the Schoolhouse, and not "in" the Schoolhouse. Depending upon the virus situation, we may have to meet again out at the picnic tables.
Thanks for bearing with us during these very trying times. We haven't heard of any of our members having lost anything in the "Stagecoach" fire, and have talked with several of you since then. Wishing you and your families the best of health!
Your Prez —- Al
*****************************************************
"TWENTY-FOUR NOTES"
This Civil War General whistled his way into history
(from "The Greatest Stories Never Told" by Rick Beyer and The History Channel)
"Dan Butterfield was a New York businessman who became a Union Army General. People either loved him or hated him. He was later awarded the Medal of Honor for rallying his brigade under withering fire, but he had a bad temper that irritated his fellow officers. One of the latter wrote of him that he was a "man of blemished character."
Well perhaps, but he was also a man who had poetry in his soul. One night in July 1862, he called the brigade bugler to his tent. Butterfield wasn't happy with the bugle call played at the end of day to signal "lights out." To him it wasn't sufficiently musical. The General had something different in mind.
Since by his own admission he couldn't write a note of music, he whistled it for the bugler, Oliver Norton. When Norton played it back, the result wasn't quite what Butterfield wanted, and they went back and forth for a while — the General whistling, and the bugler bugling — until finally they had something Butterfield was satisfied with.
By order of Butterfield, Norton used the new bugle call that night. Other brigades were camped nearby, and buglers for those brigades were so struck by it that they began using it as well. Soon the call spread out not only throughout the Union Army, but to the Confederates as well.
And so, that collaboration between a General and a bugler on that warm July evening led to the 24 notes known now as "Taps", a haunting melody known to all, and announces the end of day for our soldiers, and graces the air at military funerals and Memorial Day observances."
* * * * * * * *
Snippets from Whiskey Flat Miner,
From the Kern Valley Sun, February 2020:
1860 A Banner Year
This has been a banner year for the folks in Whiskey Flat. The gold has been practically flinging itself out of the mines and the fish are literally jumping out of the Kern, into the creels of fishermen lining its shores. …
As the mail came into town early in the spring of the year, along with it came, some fancy new, never before seen gadgets that had heads turning by those who saw those who were getting them. Jealousy is a green monster, they say. If that be the case, then the hills around the valley were filled with these green, teeth bearing creatures.
The year of our Lord, 1860, was one of great invention …For many years, many a cowboy had been cut, skinned, and even left without a finger or two while trying to open the can of beans that was to be supper at the camp. There had been stories of something that was being used in other parts of the country called a can opener for nearly three years. No one in these parts though had seen one in use in the valley. Cowpokes are not known for their acceptance of change.
So, these long-suffering kinds were content using knives, bayonets, rifle shots, and even on occasion a half stick of dynamite to get their cans opened. Although, the dynamite was not as effective, the beans were pretty scattered around camp when the can blew apart, and supper was usually missed that night, or limited to coffee and some left-over jerky and stale biscuits.
But…change was inevitable. Especially when the women folk heard of the can opener idea…But, how to get one? That little can opener would be mighty expensive if they had to take a stagecoach ride all the way back east to buy one. Alas, Eureka, and Praise God! Look what the old lady who lives in a …cabin at the end of the street found in her attic. It came in the Pony Express last year on the company's last horse into Whiskey Flat. Why, it's something called a 'mail order catalog'. Yes, sir folks. A 200 page book with stuff listed in it a person could send off for, along with some cash and within just two months or so, the item would be sent back to the orderer. Wow, what will they think of next!
So, needless to say, every housewife in Whiskey Flat, every restaurant owner, and every…well, almost every cowhand took turns puttin' in an order for what was on page 32, in the center of the page. Yep, a can opener. That was in August of last year, and by Christmas, most trees in town had a box under them shipped from Sprague, Warner and Company, Chicago, Illinois. A lot of skin and fingers were saved that Christmas.
***********************************************
What ya meanin' with that sayin'?
Heard Through the Grapevine:
The wires utilized in America's first telegraph stations oftentimes swooped and draped in twisted random patterns. Professionals and onlookers alike believed the tangled masses resembled grapevines somewhat, eventually birthing a common idiom still used today. Especially in catchy songs by Smokey Robinson and The Miracles. * * * *
Riding Shotgun:
Back when stagecoaches existed as the pinnacle of transport, the seat immediately next to the driver was reserved for individuals holding (of course) a shotgun. Such a strategic spot allowed the protectors to better ward off any bandits attempting to loot passengers. As engineering marched on into motor vehicles, the vernacular designation for the coveted spot stayed the same. * * * *
Paint the Town Red:
Multiple theories exist regarding the history of the idiom that conjures up images of nocturnal bacchanalian fervor, with one in particular standing out. Around 1837, the infamous troublemaker Marquis de Waterford and his accomplices spent an evening vandalizing the English town of Melton Mowbray. Some of the night's raucous festivities included literally painting various buildings – even a tollbooth – a lovely (and obvious) shade of red.
White Elephant:
By this point, "white elephant" has morphed into a phrase associated with intentionally tacky gift swaps, but its original usage still gets thrown about on occasion. It originally stems from literal white elephants, which South Asian royalty oftentimes kept as vanity pets. In contemporary parlance, it broadens the definition to encompassing anything huge and expensive that requires more money than its actual value to maintain.
************************************************************
YOUR OFFICERS:
President – Al Price
Vice President – Larry Grafius
Secretary – Roy Fluhart
Treasurer – Jayne Hotchkiss-Price
Directors: Lana Grafius
Wes Kutzner
Immediate Past President/
Newsletter Editor – Janet Kutzner
Annual membership is $25.00 per individual or family when monthly newsletter is emailed. If newsletter is snail-mailed the membership fee is $35.00. The membership year is from January 1 to December 31. The Courthouse Museum and Schoolhouse are open from April 1 through Sep. 30 on weekends from 11 am until 3 pm, and by appointment. They are located at 6789 Caliente-Bodfish Road, Havilah, CA 93518. Admission to the museum is FREE, but donations are cheerfully accepted (and 100% tax-deductible!). The monthly general meeting is at 3 pm the second Saturday of each month at the Havilah Schoolhouse.
SO, YA' WANNA BE A MEMBER, HUH?
Membership Application to the Havilah Historical Society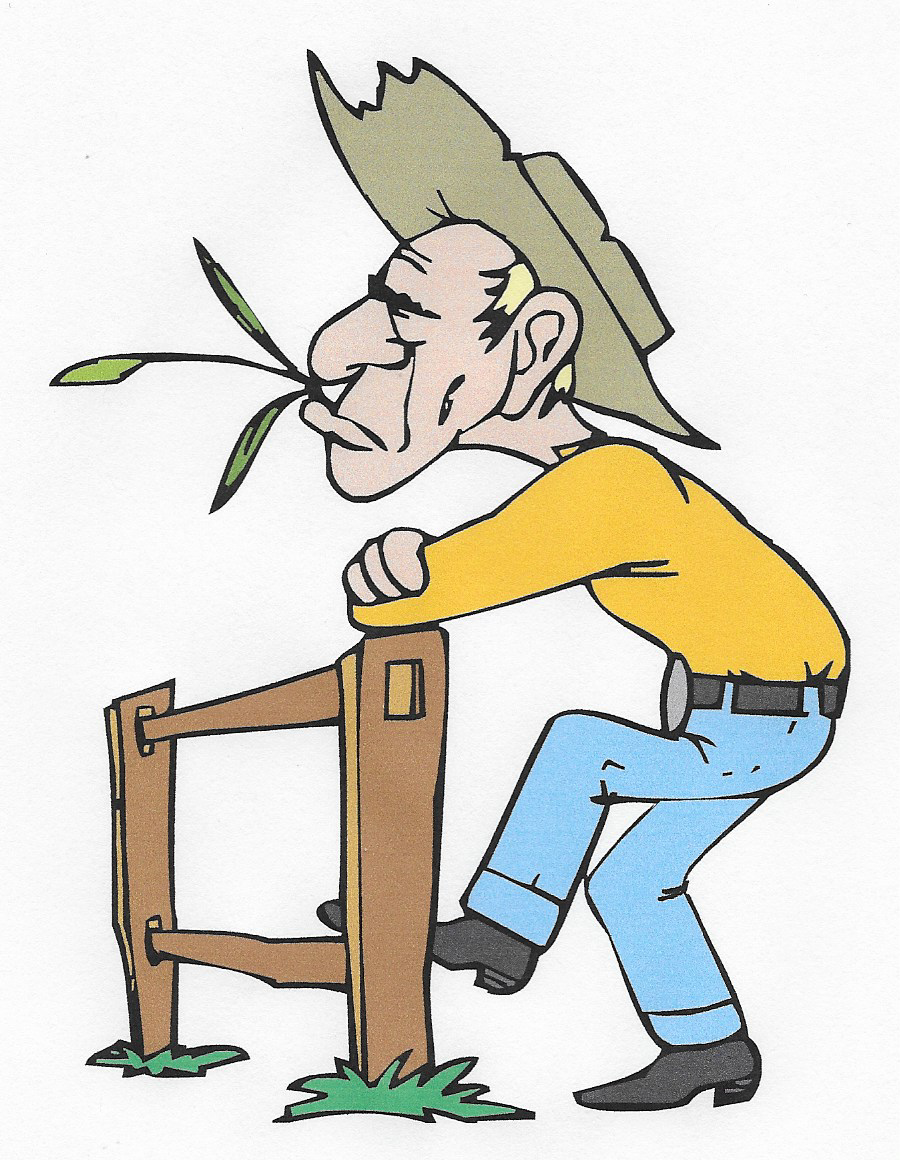 (Choose membership type, print a copy, enclose your gold dust, and send it to the address below, under Membership Renewal)
Annual membership, and newsletter by

e-mail

$25/yr (Jan – Dec), or
Annual membership, and newsletter by

snail-mail

$35/yr (ink, paper, envelope, stamps & time)
(Membership subject to approval by the Board of Directors of the Havilah Historical Society a.k.a. The Havilah Centennial Group, Inc., and consists of an INDIVIDUAL ADULT OR TWO ADULT FAMILY MEMBERS, LIVING AT THE SAME ADDRESS. (The only one we Grandfather is our Grandfather!)
Date submitted ______________
Name(s) ___________________________________________________________________________
E-mail address: ___________________________________________________________________
Regular mail address: ____________________________________________________________ Amount Enclosed _____________________________________
We are an authorized 501 C 3, non-taxable, non-profit, recognized under both State and Federal regulations. ALL DONATIONS ARE TAX DEDUCTIBLE!
YOU DO NOT HAVE TO LIVE IN KERN COUNTY TO BECOME A MEMBER
(just be able to walk over hot coals, barefooted, while singing the Star Spangled Banner, in Gaelic !)
Membership Renewal:
Havilah Centennial Group, Inc.
Havilah Historical Society & Museum
6789 Caliente-Bodfish Road, Havilah, CA 93518
www.havilahmujseum.org Fiscal Year from Jan. 1 to Dec. 31
$25 Annual Dues for an Individual or a Family Membership (a family is 2 adults for voting purposes), will entitle members to receive notices via monthly newsletter, The Havilah Herald, of meetings, functions, and events. $35 Annually if you require the newsletter by "snail-mail".
Name________________________________________________________________________
Mailing Address_______________________________________________________________
Phone________________________________email___________________________________
Deliver newsletter (check one) by email______ or by snail-mail______ (Membership $25.00 plus $10.00 for snail-mail newsletters and bulletins. Postage, envelopes, paper, etc., AIN'T FREE. Total snail-mail membership $35.00 / yr.)
Date Renewal Submitted___________________________________
~~~~~~~~~~~~~~~~~~~~~~~~~~~~~~~~~~~~~~~~~~~~~~~~~~~~~~~~~~~~~~~~~~~~~~~
* * * * *
Membership year is from January 1 to December 31.
The Courthouse Museum and Schoolhouse are open from April 1 through Sep. 30 on weekends from 11 am until 3 pm, and by appointment. They are located at 6789 Caliente-Bodfish Road, Havilah, CA 93518. TEMPORARILY CLOSED DUE TO COVID-19 RESTRICTIONS! — BUT WE STILL TAKE TAX-DEDUCTIBLE DONATIONS !
Admission to the museum is FREE, but donations are cheerfully accepted, (and 100% tax-deductible!).
The monthly general meeting is at 3 pm the second Saturday of each month at the Havilah Schoolhouse.
HAVILAH HISTORICAL SOCIETY & MUSEUM
6789 Caliente-Bodfish Road
Havilah, CA 93518