The Havilah Herald
Official Publication of the Havilah Centennial Group, Inc.
aka The Havilah Historical Society and Museum
Havilah California – October 2020
A recognized 501 C 3 non-profit Historical Organization (all donations are tax-deductible)
Dedicated to the preservation of the history of Havilah,
The first County Seat of Kern County, CA
Our Purpose:
The purpose of this corporation is EDUCATIONAL. The organization has been formed and is maintained to research, document, preserve, and share the historic legacy of the town of Havilah, California, and of Kern County, California. Included in this purpose is the objective to provide for the advancement of education about the history of Havilah and early Kern County to the local community at large and to any and all visitors to the community.
* * * * *
THE PREZ SEZ
for October 2020
Hello Everyone,
The Internet has been a wonderful invention, especially with research projects. But it also has made it easier for people who have nothing better to do than to try to steal your personal information. I'm reminded of this each day by items I find in my SPAM folder. People go to our online Havilah Museum website and go to the "Contact Us" folder, then send me e-mail messages about how some foreign princess has chosen me to be her United States representative, and all I have to do is send her my bank account number and logon information so she can deposit a small pittance of $25.5 million dollars in my account to invest for her. Or, an article on how to avoid Alzheimer's through a simple "pee test" that will tell me in advance of any potential "brain problems" that may be in the offing — "just click on this link". —- Yeah, right! It's hard to believe, but people fall for these routines every day! Our e-mail address must have been placed on the "Dark Web", because I get two or three of these messages forwarded from our website, to my home e-mail address every day. Thank God for McAfee and/or Norton System Works programs. They are great at catching these items and throwing them into my SPAM folder.
OK, this is not SPAM, as I've mentioned in the last few newsletters. This year is pretty much a washout, but we are required by our bylaws to meet in October for nominations for your officers for the year 2021. We will also need to meet at the regular time and place in November to continue nominations, and then close the nominations and hold the official vote. Most of the current officers have gotten back to me and said they would be happy to stay in their elected positions for another year. That will be the 5th year in those positions for most of us, but we encourage YOU to toss your hat into the ring if you'd like to run for any of the offices! These are all "active" positions, with several duties that go along with them. Thankfully we've got a great team of officers! Think about it, and be sure to come to this month's meeting, if not to run, and then just come to say "Hi" and VOTE!
Hopefully we will be able to meet for our holiday party in December. We will put up a live Christmas tree in the Schoolhouse, and plan to get together, if only briefly, to bring in our unwrapped gifts for the local children's charity in the Kern River Valley. We are keeping our fingers crossed and hoping we will at least have a Covid-19 vaccine by then, so we can enjoy our annual Christmas Party. So, come to our meeting at the Schoolhouse Saturday, October 10, 2020 at 3 pm (notice I said "at" the Schoolhouse and not "in" the Schoolhouse). Depending upon the virus situation, we may have to meet again outside at the picnic tables.
Lastly, Jayne drove by the Schoolhouse on Monday Sept. 14, before noon, and everything was OK. But when we drove by there around 8:30 am on Tuesday the 15th, someone had torn the cable fencing away from the Schoolhouse, which also tore the railing from the wall, up on the platform, closest to the stream bed side of the deck. Everything was just hanging there. We had some errands to run, so when we got to the top of Hooper Hill we called Larry and Lana and asked them to try to get hold of Bob Porter so he could go by and see what the damage was, and give us an estimate on what the repairs would run. By about 10 am Jayne and I headed back to Havilah, Bob and Larry were there and busy starting the repairs. Jayne and I stopped to help out, and soon Lana Grafius showed up. By 12:30 we had the hand railing repaired. Bob, Larry and I agreed to come back on Thursday, Sept 17th to finish repairs to the cable fencing. It looks like Monday afternoon someone stood on the cable and jumped up and down, ripping the support beam from the support post on the Schoolhouse, taking the hand railing down with it. It had to be intentional.
I want to thank Bob Porter, Larry and Lana Grafius, and my beautiful wife, Jayne, for the quick response, and the excellent repairs, and on a moment's notice! That's what we are all about! Friends helping friends!
Jayne and I are looking forward to see all of you, our friends, on Oct. 10th! The meeting will probably be a short one, and held outside at the picnic tables.
Your Prez —- Al
* * * * * * * *
Here's Just a Sample of What Your Havilah President Does Each Month:
· Presides over each monthly meeting (when allowed to be held).
· Assists our Newsletter Editor by printing off hard copies of the newsletter and mailing them to the members who don't have an e-mail address, and maintains
a supply of mailing labels, printer paper, stamps, and envelopes.
· Represents the Havilah Centennial Group, Inc. aka The Havilah Historical Society at off-site meetings when asked.
· Answers snail-mail and e-mail questions from the Public as they come up.
· Is the main contact, and the person who files the annual State, Federal, and Local 501 C 3 (non-taxable non-profit) paperwork, and answers their questions
whenever they arise.
· Maintains the monthly Havilah Museum Website, and updates information on it as required. Posts each month's newsletter on it as soon as it comes out.
· Works as a Docent (volunteer guide) at the Courthouse and Schoolhouse (usually twice / month "when open").
· Prepares the monthly "Prez Sez" articles for the newsletter, and submits other items of interest to the newsletter editor for possible future newsletters.
* * * * *
+
"He Couldn't Hit the Broadside of a Barn, Even if He
Was Locked Inside with all the Windows Closed!"
(from Book # 3, "Lore of the California Vaqueros" by Arnold R. Rojas)
One of our favorite writers was Arnold R. Rojas, whose great grandparents came to California from Mexico in the early 1820's. Arnold wanted to become a Vaquero. He learned much from the older Vaquero's he rode and worked with, and luckily for us, decided to put their stories into writing, eventually authoring five books on the subject. He spent 45 years in the saddle, and working with horses. You can't buy a first edition of any of his hardbound books for less than $300, and that one will probably be a discarded library book. Most go for $500 or more. This is one of Jayne and my favorite stories:
"During his boyhood, Leonardo Chavarria lived and grew up on the Mojave Desert near what is now called Lake Elizabeth. When Chavarria was old enough to go to work, his first job was on the Tejon Ranch. As a youngster he was started at $15 per month for the first year and an increase of $5 per year each year until he was making $30 a month, which was top wages in those days. He was ordered to report to a mesa just southwest of Lebec for work, but he was in need of clothing before he could report, so he borrowed $6 from the majordomo, Jose Jesus Lopez (J.J.). As he recalled, he paid 30 cents for a pair of trousers, 25 cents for each shirt, and his entire outfit for the year including a pair of boots was just under the $6.00.
The kid was worthless. He couldn't have driven a cow down a lane unless the animal wanted to go that way. The boss, J.J., had hired him not for the work he could get out of him, but from feeling pity for him. His father, Francisco "Chico" Lopez (and also a relative of J.J.'s now deceased), was a very well-respected Vaquero who helped build the California Missions. The boy just was not cut out to be a cowboy and blundered in everything he attempted. If he was sent out alone, he got lost, or, he would get off his horse without holding onto the reins, and would end up having to walk back to the ranch or camp. To make matters worse, he strapped on a gun, and while out, and supposed to be working, would practice shooting at what he called "targets", to the great annoyance to the other men in the crew. They were afraid he would shoot one of them because, "he couldn't hit the broadside of a barn, even if inside with all the windows closed." The other men let him alone, that is to say they rebuked him, because he was shirking his duties by letting them do his share of the work and causing them trouble —- so they ignored him altogether.
One day, the bosses' horse (J'J's horse) fell with him, and when the horse got up, J.J.'s foot was caught in the stirrup. The horse was getting set to run, but before that could happen, Leonardo Chavarria drew his gun and shot the horse in the head, killing it immediately. From that time forward, for as long as the boy worked on the Tejon Ranch, every few days J.J. would ask him if he had plenty of shells for his gun, and if not, he would buy them for him. He never wanted the boy to ever run out of ammunition." * * * * *
THE WESTERN SALOONS
The following excerpt is from well known western author Louis L'Amour's novel, Lonigan, Oct. 1988:
Whiskey Flat, near where Kernville, California, now stands, began when a wagon broke down and the owner of the wagon and its goods began selling whiskey off the tailgate.
Parrot City, a now-vanished town not far from Durango, Colorado, began with a man who laid a plank across two barrel tops and began selling whiskey under a tree.
Saloons began wherever there was a market for whiskey, and that was wherever men congregated. The first saloons were often in tents, hastily thrown up while a building was in the process of construction. They were of all types, from a shed with a bar to a very plush and elaborate structure with gaslights, paintings (often of seminude, reclining ladies), and a stage for entertainment.
The saloon was not merely a place for drinking, but a clubhouse, information center, and meeting place, a place where deals were made for land, cattle, mining claims, or whatever.
Most of the saloons had gambling as well, the games run by the house or by someone working with permission from the house and an understanding. Many of the early peace officers were also gamblers, and on the frontier many gamblers were respected men.
The average western saloon was a place with a few gaming tables, sawdust on the floor, and a long bar. Whiskey was expensive to ship, and although a few bottles of the good stuff were handy for special customers or the owner himself, most of the patrons were served whiskey or beer often concocted on the premises or nearby and made of whatever material was available.
By the time the railroads were operating in the west and whiskey could be shipped at a reasonable price, many westerners had forgotten what good whiskey tasted like and were convinced that so-called "Indian" whiskey was better.
Many western saloons also served meals, some even of gourmet quality, but on the whole such food was catch-as-catch-can, and one ate what was available and was glad to get it.
Women were rarely on the premises unless the saloon also functioned as a dance hall, in which case women appeared as entertainers, most with quarters upstairs to which they might resort on appeal. Occasionally the dance-hall girl would be only that, limiting her activities to dancing or talking with the customers. Others had special "friends" whom they might entertain on occasion or with whom they kept company, as the saying was.
As the railroad built west, the Hell-on-Wheels towns kept pace with construction, since the workers on the railroad had to have a place to spend their money and these towns provided it. Most of the saloon and gambling houses at the end of the tracks were houses in tents, a few in hastily thrown up shacks. They were wild, woolly, and lawless, each "town" lasting for a few weeks only, then moving westward to be reestablished in a new location. Cheyenne, Wyoming, which practically began in that way, remained a permanent town, a marketing place, and eventually became an important city. Fortunately, in growing up, Cheyenne has managed to retain its western flavor, as befits a town in cattle country. * * * * *
Saloon Cowboy Joke
A cowboy enters a saloon and says to the bartender "Give me a drink for a real man!"
The bartender serves him a shot of whiskey, but the cowboy spits it out and yells, "This stuff is for kids….give me something for a man!"
So the bartender makes a mix of some of the most powerful stuff he had available, even adding some kerosene, hot sauce, and finishing a .45 caliber bullet.
"Now THAT's something good!" At that the cowboy paid for the drink and left.
A week later, the cowboy returns, "Give me another of those man drinks, but hold the bullet. Last week I throwed a (expletive) and killed the horse."
************************************************************
YOUR OFFICERS:
President – Al Price
Vice President – Larry Grafius
Secretary – Roy Fluhart
Treasurer – Jayne Hotchkiss-Price
Directors: Lana Grafius
Wes Kutzner
Immediate Past President/
Newsletter Editor – Janet Kutzner
Annual membership is $25.00 per individual or family when monthly newsletter is emailed. If newsletter is snail-mailed the membership fee is $35.00. The membership year is from January 1 to December 31. The Courthouse Museum and Schoolhouse are open from April 1 through Sep. 30 on weekends from 11 am until 3 pm, and by appointment. They are located at 6789 Caliente-Bodfish Road, Havilah, CA 93518. Admission to the museum is FREE, but donations are cheerfully accepted (and 100% tax-deductible!). The monthly general meeting is at 3 pm the second Saturday of each month at the Havilah Schoolhouse.
*************************************************************************************************
SO, YA' WANNA BE A MEMBER, HUH?
Membership Application to the Havilah Historical Society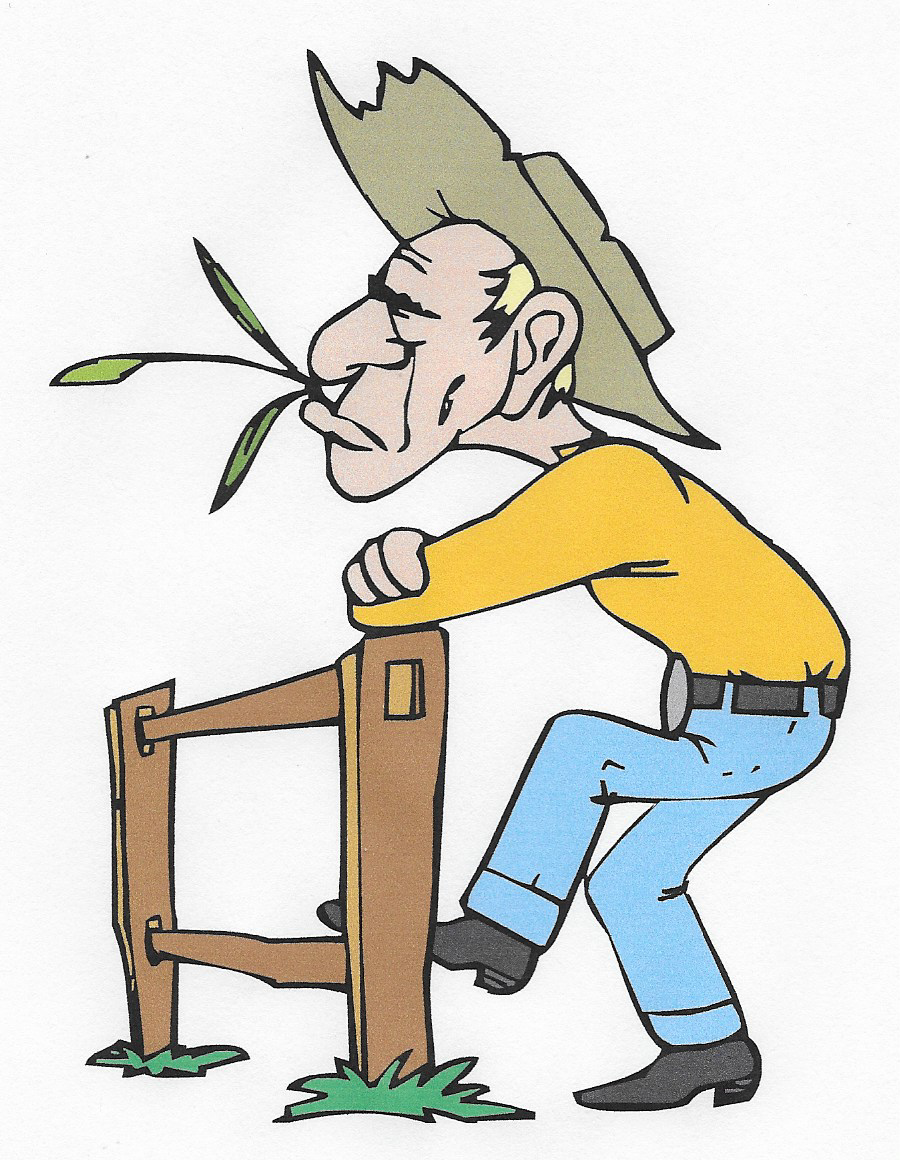 (Choose membership type, print a copy, enclose your gold dust, and send it to the address below, under Membership Renewal)
Annual membership, and newsletter by

e-mail

$25/yr (Jan – Dec), or
Annual membership, and newsletter by

snail-mail

$35/yr (ink, paper, envelope, stamps & time)
(Membership subject to approval by the Board of Directors of the Havilah Historical Society a.k.a. The Havilah Centennial Group, Inc., and consists of an INDIVIDUAL ADULT OR TWO ADULT FAMILY MEMBERS, LIVING AT THE SAME ADDRESS. (The only one we Grandfather is our Grandfather!)
Date submitted ______________
Name(s) ___________________________________________________________________________
E-mail address: ___________________________________________________________________
Regular mail address: ____________________________________________________________ Amount Enclosed _____________________________________
We are an authorized 501 C 3, non-taxable, non-profit, recognized under both State and Federal regulations. ALL DONATIONS ARE TAX DEDUCTIBLE!
YOU DO NOT HAVE TO LIVE IN KERN COUNTY TO BECOME A MEMBER
(just be able to walk over hot coals, barefooted, while singing the Star Spangled Banner, in Gaelic !)
Membership Renewal:
Havilah Centennial Group, Inc.
Havilah Historical Society & Museum
6789 Caliente-Bodfish Road, Havilah, CA 93518
www.havilahmujseum.org Fiscal Year from Jan. 1 to Dec. 31
$25 Annual Dues for an Individual or a Family Membership (a family is 2 adults for voting purposes), will entitle members to receive notices via monthly newsletter, The Havilah Herald, of meetings, functions, and events. $35 Annually if you require the monthly newsletter by "snail-mail".
Name________________________________________________________________________
Mailing Address_______________________________________________________________
Phone________________________________email___________________________________
Deliver newsletter (check one) by email______ or by snail-mail______ (Membership $25.00 plus $10.00 for snail-mail newsletters and bulletins. Postage, envelopes, paper, etc., AIN'T FREE. Total snail-mail membership $35.00 / yr.)
Date Renewal Submitted___________________________________
~~~~~~~~~~~~~~~~~~~~~~~~~~~~~~~~~~~~~~~~~~~~~~~~~~~~~~~~~~~~~~~~~~~~~~~
* * * * *
Membership year is from January 1 to December 31.
The Courthouse Museum and Schoolhouse are open from April 1 through Sep. 30 on weekends from 11 am until 3 pm, and by appointment. They are located at 6789 Caliente-Bodfish Road, Havilah, CA 93518. TEMPORARILY CLOSED DUE TO COVID-19 RESTRICTIONS! — BUT WE STILL TAKE TAX-DEDUCTIBLE DONATIONS !
Admission to the museum is FREE, but donations are cheerfully accepted, (and 100% tax-deductible!).
The monthly regular meetings are at 3 pm the second Saturday of each month at the Havilah Schoolhouse.
HAVILAH HISTORICAL SOCIETY & MUSEUM
6789 Caliente-Bodfish Road
Havilah, CA 93518