The Havilah Herald
Official Publication of the Havilah Centennial Group, Inc.
aka The Havilah Historical Society and Museum
 March 2023
A recognized 501 C 3 non-profit Historical Organization (all donations are tax-deductible)
Dedicated to the preservation of the history of Havilah,
The first County Seat of Kern County, CA
 California Historical Marker # 100
Our Purpose:
The purpose of this corporation is EDUCATIONAL. The organization has been formed and is maintained to research, document, preserve, and share the historic legacy of the town of Havilah, California, and of Kern County, California. Included in this purpose is the objective to provide for the advancement of education about the history of Havilah and early Kern County to the local community at large and to any and all visitors to the community.
 *                          *                         *                               *                         *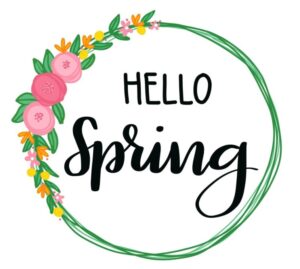 PREZ SEZ for March
While researching our local transportation system I came across an article that in 1912, a Mitchell automobile, replaced the stagecoach on the Caliente-Kernville run.  With the recent weather I know many of you are wondering if they carried chains.  I don't know the answer, but I do know that chains were first patented by Harry Weed in 1904.
A big thank you goes to Jim and Kathy Malouf for re-joining the Havilah Group.
Please remember to renew your dues.  Those that don't will be taken off the membership list.
See you at next meeting on March 11 at 3 pm at the school house…bring a friend.
Roy Fluhart, President
A poem published in the Desert Magazine of the Southwest, August 1962, by Violette Newton:
The Desert Ocean
No moon pulls this tide at her beck and call
Drawing the drifts to a rise and fall,
No cold white goddess in the sky
Command these waves that shift and sigh,
But a girlish wind with a slender hand
Crinkles and ripples the waves of sand,
Rolls up the billows and blows a gale
As gallant as any that tossed a sail.
Far from the water, far from the sea
Is a vast white ocean of mystery.
Where a cactus spike, like a vessel's spar,
Rides out the gales on a sandy bar
And the God of all a watch does keep
Over the desert ocean deep.
A few musings submitted by some readers of the above magazine:
One of the greatest boons to all desert dwellers and travelers is the simple soda pop.  Actually pop is just pap; non-fattening, harmless.  But, cold, it can be like the adv. says – delicious and refreshing.  Most of us don't need or even want a Rolls Royce, a mountain villa, a seaside estate, or a five-figure bank account.  But we are humbly grateful for the many little blessing of life.   Pop is one of them.  *  *  *
Significant sign on a pretty little desert village church:
You think THIS is hot?   *  *   *
 My inferiority complex frequently causes an embarrassing boomerang.  Came onto an old, wrinkled, ragged Indian trying to dig a hole in rocky desert soil.  So, grinning stupidly, I needled him about seeking gold in such un unlikely spot.  "No gold,"   grunted he.
Then what?"   demanded I, the superior city sophisticate.  "Oil?"  He straightened up, wiped sweat–or tears–off his face, and dismissed me with two more words– "bury wife."  *  *  *
There is a magic moment in every summer day.  It is just a nightfall, when the flies have quit and the mosquitoes have  not yet gone to work.  *  *  *
"What makes these Western plains so flat?" a dude asked a cowboy.  "I reckon," drawled the old whanghide, "it's  because the sun sets on 'em every night."  *  *  *
Pen in Hand: Nuwä Storytelling: the season for tales has returned
By JON HAMMOND for Tehachapi News Jan 10, 2022, submitted by Al Price
It is winter in the Tehachapi Mountains. "Shi'id tomo kaapan kavo Tehichipava'an," is a way to say that in the Nuwä (Kawaiisu or Southern Paiute) language of the people who have lived here for thousands of years.  Winter was traditionally the time for telling stories, when Nuwä families would gather around a fire and elders would share the stories that they had been told.  These were special times that would be long remembered.
For cultures without written languages, these oral traditions were vital.  It was the only way to pass down these stories through the years, the decades, the centuries.Time seemed to move slower in the past.  The passage of time is marked by change, and cultural changes used to happen slowly.  For Native Californians, before contact with Europeans, grandchildren could expect to live their lives in much the same way as their grandparents had lived theirs.
Storytelling was an ancestral tradition, and it continued with each succeeding generation.  The tales could be informative and have moral implications, but they were also entertaining, imaginative, thought-provoking, suspenseful, amusing, and sometimes scary.  Fortunately, a number of these classic stories were collected from Nuwä elders and thus preserved by anthropologists Theodore McCown, Stephen Cappannari and Maurice Zigmond in the first half of the 20th century.
At the start of the 21st century, we have been very fortunate to have the Girado siblings — Luther, Betty and Lucille — share some of these stories in the Nuwä language.  The Girados' first language was Nuwä, not English, and they maintained their Nuwä fluency throughout their lives.  It has been a rare and special treat to hear these stories told in the original language by these gifted speakers.
Betty and Luther have gone to meet their ancestors now, but Lucille Girado Hicks remains as sharp as ever.  One of her favorite stories to tell has been one called "Sina'av and Sanapü" (Coyote and Pitch), about Coyote and his encounter with Pitch from a pine tree, and it is a delight to hear in Lucille's beautiful sing-song voice.
One important point to remember about Nuwä stories is that they mostly concern what has been termed "animal-people."  Although they have the attributes and abilities of the animals for which they are named, and in many cases eventually became, at the time that the stories describe, they were more like shape-shifting people.  A modern analogy would be superheroes like Spiderman, Catwoman, Ant-man, etc. — beings that have animal-like qualities, but are also human.  *  *  *
Some humor:
My Favorite Animal
Our teacher asked us what our favorite animal was, and I said, "Fried chicken."  She said I wasn't funny, but she couldn't have been right because everyone else in the class laughed.
My parents told me to always be truthful and honest, and I am.  Fried chicken is my favorite animal.  I told my dad what happened; he said my teacher was probably a member of PETA.  He said they love animals very much.  I do too, especially chicken, pork and beef.  Anyway, my teacher sent me to the principal's office.  I told him what happened, and he laughed, too.  Then he told me not to do it again.
The next day in class my teacher asked me what my favorite live animal was.  I told her it was chicken.  She asked me why, just like she'd asked the other children.  So I told her it was because you could make them into fried chicken. She sent me back to the principal's office again. He laughed, and told me not to do it again.
I don't understand.  My parents taught me to be honest, but my teacher doesn't like it when I am.  Today, my teacher asked us to tell her what famous person we admire most. I told her, "Colonel Sanders."
Guess where I am right now …………
President –                               Roy Fluhart
Vice President –                      Larry Grafius
Secretary –                               Vicki Porter
Treasurer –                              Jayne-Hotchkiss-Price
Directors:                                Lana Grafius
Wes Kutzner
Immediate Past President       Jayne Hotchkiss-Price
Newsletter Editor –                 Janet Kutzner
Website:  www.havilahmuseum.org
*                 *                 *                 *                 *                 *                 *
Annual membership is $25.00 per individual or family when monthly newsletter is emailed.  If newsletter is snail-mailed the membership fee is $35.00 TO OFFSET THE ADDITIONAL COSTS OF MAILING LABELS, STAMPS, PAPER, ENVELOPES, AND PRINTER INK (NOT TO COUNT ALL THE ADDITIONAL TIME INVOLVED, THEN THE MAILING!)  The membership year is normally from January 1 to December 31.  The Courthouse Museum and Schoolhouse are usually open from April 1 through Sep. 30 on weekends from 11 am until 3 pm, and by appointment.  We are located at 6789 Caliente-Bodfish Road, Havilah, CA 93518.  Admission to the museum is FREE, but donations are cheerfully accepted (and 100% tax-deductible!).  The monthly general meeting is normally at 3 pm the second Saturday of each month at the Havilah Schoolhouse.
It's that time of year again when we're reminded that not only is it the continuing efforts of our officers and friends of the Havilah Historical Society that keep us going….but financially, too!  Won't you please open your wallets or dust off the ole' checkbook and help us out!  Our piddlin' $25.00 annual fee is still the same (if you receive your newsletter by email); however, due to the high cost of postage and ink, we ask that you donate $35.00 if you rely on snail-mail.   Below is an application form for your convenience.
*************************************************************************************************
SO, YA' WANNA BE A MEMBER, HUH? GREAT !
Membership Application to the Havilah Historical Society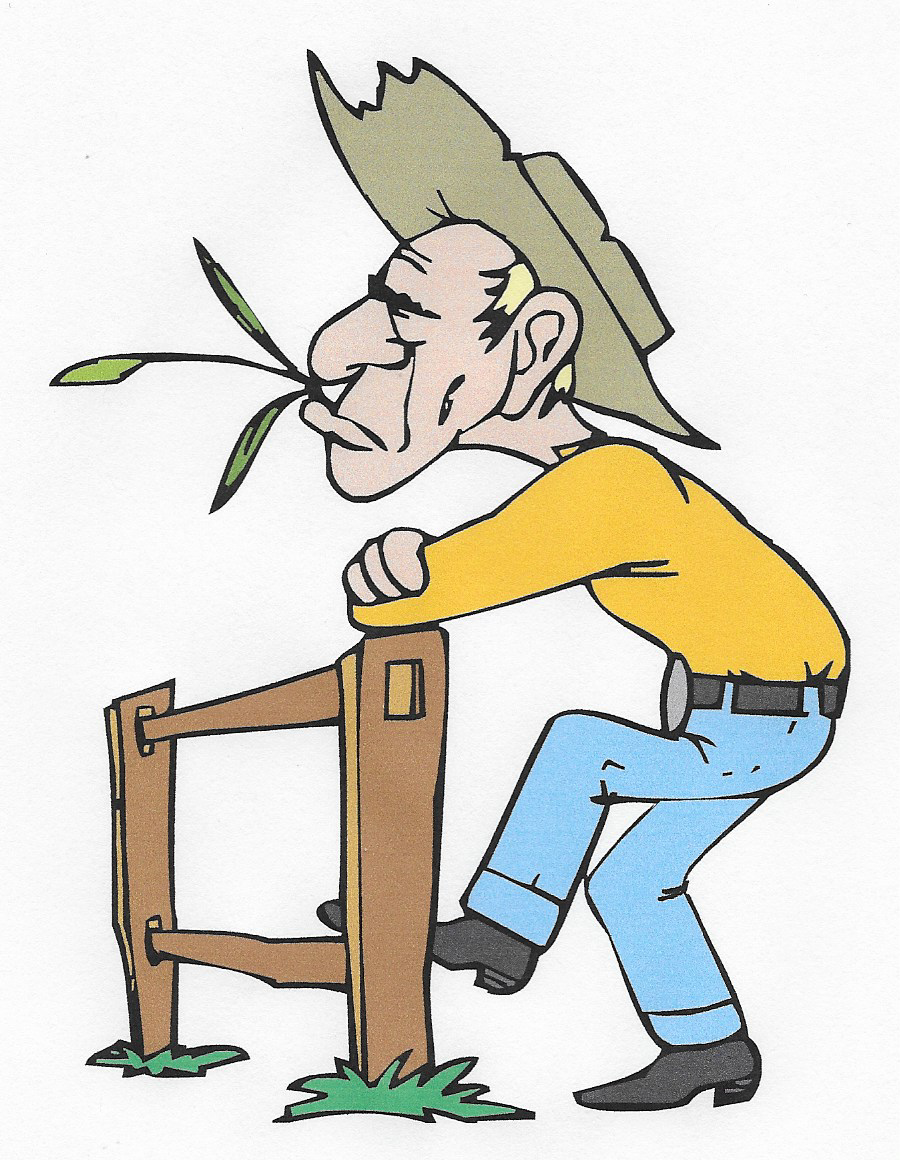 (Choose membership type, print a copy, enclose your gold dust, and send it to the address below, under Membership Renewal)
         Annual membership, and newsletter by

e-mail

$25/yr (Jan – Dec), or
         Annual membership, and newsletter by

snail-mail

$35/yr  (ink, paper, envelope, stamps & time)
(Membership subject to approval by the Board of Directors of the Havilah Historical Society a.k.a. The Havilah Centennial Group, Inc., and consists of an INDIVIDUAL ADULT OR TWO ADULT FAMILY MEMBERS, LIVING AT THE SAME ADDRESS. (The only one we Grandfather is our Grandfather!)
                                                                                                                                                                                                     Date submitted ______________
Name(s) ___________________________________________________________________________
E-mail address: ___________________________________________________________________
Regular mail address: ____________________________________________________________
Amount Enclosed _____________________________________
We are an authorized 501 C 3, non-taxable, non-profit, recognized under both State and Federal regulations. ALL DONATIONS ARE TAX DEDUCTIBLE!
YOU DO NOT HAVE TO LIVE IN KERN COUNTY TO BECOME A MEMBER
(Just be able to walk over hot coals, barefooted, while singing the Star-Spangled Banner, in Gaelic!)
Membership Renewal:
Havilah Centennial Group, Inc.
Havilah Historical Society & Museum
P.O. Box 3, Caliente, CA  93518-0003
www.havilahmuseum.org  Fiscal Year from Jan. 1 to Dec. 31
$25 Annual Dues for an Individual or a Family Membership (a family is 2 adults for voting purposes), will entitle members to receive notices via monthly newsletter, The Havilah Herald, of meetings, functions, and events. $35 Annually if you require the monthly newsletter by "snail-mail".
Name________________________________________________________________________
Mailing Address_______________________________________________________________
Phone________________________________email___________________________________
Deliver newsletter (check one) by email______ or by snail-mail______  (Membership $25.00 plus $10.00 for snail-mail newsletters and bulletins. Postage, envelopes, paper, etc., AIN'T FREE. Total snail-mail membership $35.00 / yr.)
Date Renewal Submitted___________________________________
~~~~~~~~~~~~~~~~~~~~~~~~~~~~~~~~~~~~~~~~~~~~~~~~~~~~~~~~~~~~~~~~~~~~~~~
                           *                           *                           *                       *                    *
Membership year is from January 1 to December 31.
The Courthouse Museum and Schoolhouse are open from April 1 through Sep. 30 on weekends from 11 am until 3 pm, and by appointment.  They are located at 6789 Caliente-Bodfish Road, Havilah, CA 93518.  TEMPORARILY CLOSED DUE TO COVID-19 RESTRICTIONS! — BUT WE STILL TAKE TAX-DEDUCTIBLE DONATIONS !
Admission to the museum is FREE, but donations are cheerfully accepted, (and 100% tax-deductible!).
The monthly regular meetings are at 3 pm the second Saturday of each month at the Havilah Schoolhouse.
Our MAILING ADDRESS is:
HAVILAH HISTORICAL SOCIETY & MUSEUM
P.O. Box 3
Caliente, CA 93518 – 0003